A GUIDE TO THE
Anderson-Latham Collection, 1777-1881 (bulk 1780-1850)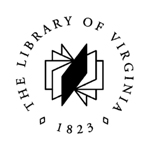 The Library of Virginia
800 E. Broad Street
Richmond, Virginia 23219
www.lva.virginia.gov/
Processed by: Jim Greve
Date completed: 16 November 2000
Personal Papers Collection, Acc# 23634
Extent: 4.7 cubic feet
ADMINISTRATIVE INFORMATION
Provenance:
Purchased from Mr. Percy W. Fuller, Baltimore, Maryland, 26 December 1950
Restrictions:
None
Preferred citation:
Anderson-Latham Collection, 1777-1881. Accession 23634, Personal Papers Collection, The Library of Virginia, Richmond, Va.
Separations:
None
BIOGRAPHICAL SKETCHES
Col. Richard Clough Anderson (1750-1826) served with distinction in the Revolutionary War and, in 1783, the Governor and council of Virginia appointed him principal surveyor of the lands appropriated by Virginia for the soldiers of the Virginia line on state and continental establishments. The land was located in Kentucky and Ohio; hence Anderson established his office near Louisville. Upon his refusal to locate his office in Chillicothe he was relieved of his post as principal surveyor in 1819.
Allen Latham, a native of New Hampshire, settled in Chillicothe shortly before 1817 to practice law. In partnership with B.G. Leonard, he established an agency for soldiers' claims to land in Ohio. Latham married a daughter of Anderson and became executor of his estate, and no doubt acquired his papers.
Joseph Kerr (1765-1837) was a surveyor and land agent during the opening of the western territory. He served also as deputy surveyor of the Virginia military lands in Ohio. Kerr was very active in the business, political, and military affairs of Ohio.
SCOPE AND CONTENT NOTE
This collection concerns claims for military bounty land in Ohio and Kentucky which were awarded to Virginia soldiers and sailors of the Revolutionary War or to their heirs. The material is organized into the following groups: Richard C. Anderson correspondence, Allen Latham correspondence, Land Office military warrants, wills, surveys, subject files, Joseph Kerr papers, and oversized items.
SERIES DESCRIPTION
Series I: Richard C. Anderson Correspondence
Series II. Allen Latham Correspondence
The correspondence to Richard C. Anderson and Allen Latham is largely concerned with claims for land based on Revolutionary War service, especially the disposition of those claims. There is a large amount of genealogical information contained in the letters. Many times a descendant or acquaintance is writing to Anderson or Latham inquiring about the final disposition of the claim, and they also provide details on the veteran's military service. Also contained in the letters are comments concerning speculation in these lands, as well as political matters. Notable correspondents include Duncan MacArthur, Humphrey Marshall, Peter Muhlenberg, Timothy Pickering, and Thomas Worthington.
Series III: Land Office Military Warrants
The Land Office military warrants contain information on a particular claim to land, including warrant number, veteran's name, number of acres, length of service and in what branch, and date of the warrant. Many of these warrants contain assignments, or transfers, of the land made by the veteran or their heirs to other individuals. These assignments are noted on the back of the warrant. The warrants are arranged alphabetically by veteran's surname.
Series IV: Wills
There are a number of wills contained in this collection. Many of them are copies. A list of the testators, their residence, and date of probate can be found in the container list to the collection.
Series V: Surveys
The surveys in this collection were prepared by Anderson or Latham acting in their capacities as principal surveyors of the lands appropriated by Virginia for soldiers of the Virginia line of the State and Continental establishments. Many of these surveys were made for individuals who owned the property, not necessarily a veteran. The owner in many cases was an heir, or an individual to whom assignment had been made. The surveys are arranged alphabetically by owner's surname.
Series VI: Subject Files
The subject files contain a variety of material, including accounts, affidavits, agreements, assignments, bonds, circulars, declarations, deeds, depositions, estate papers of Benjamin Hough (deputy surveyor), land entries, lists of heirs, lists of officers of the State Line and Navy, powers of attorney, receipts, and suit papers.
Series VII: Joseph Kerr Papers
The Joseph Kerr Papers document his career as a farmer, politician, and deputy surveyor of Virginia military lands in Ohio. Included are accounts, agreements, Chillicothe Farm ledger, correspondence, lists of land warrants, powers of attorney, receipts, sales of cargo, suit papers, and tax receipts.
Series VIII: Oversized Items
The oversized items include accounts, assignments, circulars, deeds, a letter from Timothy Pickering to Governor Robert Brooke, plats and surveys, powers of attorney, and tax receipts.
CONTAINER LIST
| Box | Folder | Contents |
| --- | --- | --- |
| | | Series I. Richard C. Anderson Correspondence |
| 1 | 1 | 1780-1783 |
| | 2 | 1784 |
| | 3 | 1785 |
| | 4 | 1786 |
| | 5 | 1787 |
| | 6 | 1788 |
| | 7 | 1789 |
| | 8 | 1790 |
| | 9 | 1791 |
| | 10 | 1792 |
| | 11 | 1793 |
| | 12 | 1794 |
| | 13 | 1795 |
| | 14 | 1796 |
| | 15 | 1797 |
| | 16 | 1798 |
| | 17 | 1799 |
| | 18 | 1800 |
| | 19 | 1801 |
| | 20 | 1802 |
| | 21 | 1803 |
| | 22 | 1804 |
| | 23 | 1805 |
| 2 | 1 | 1806 |
| | 2 | 1807 |
| | 3 | 1808 |
| | 4 | 1809 |
| | 5 | 1810 |
| | 6 | 1811 |
| | 7 | 1812 |
| | 8 | 1813 |
| | 9 | 1814 |
| | 10 | 1815 |
| | 11 | 1816 |
| | 12 | 1817 |
| | 13 | 1818 |
| | 14 | 1819 |
| | 15 | 1820 |
| | 16 | 1821 |
| | 17 | 1822 |
| | 18 | 1823 |
| | 19 | 1824 |
| | 20 | 1825 |
| | 21 | 1829 |
| | 22 | 1830 |
| | 23 | n.d. |
| | | Series II. Allen Latham Correspondence |
| 3 | 1 | 1806 |
| | 2 | 1816 |
| | 3 | 1817 |
| | 4 | 1818 |
| | 5 | 1819 |
| | 6 | 1820 (January-September) |
| | 7 | 1820 (October-December) |
| | 8 | 1821 (January-February) |
| | 9 | 1821 (March-June) |
| | 10 | 1821 (July-September) |
| | 11 | 1821 (October-December) |
| 4 | 1 | 1822 (January) |
| | 2 | 1822 (February-April) |
| | 3 | 1822 (May-July) |
| | 4 | 1822 (August-September) |
| | 5 | 1822 (October-December) |
| | 6 | 1823 |
| | 7 | 1824 (January-May) |
| | 8 | 1824 (June-December) |
| | 9 | 1825 (January-June) |
| | 10 | 1825 (July-December) |
| | 11 | 1826 |
| | 12 | 1827 |
| | 13 | 1828 |
| | 14 | 1829 |
| 5 | 1 | 1830 |
| | 2 | 1831 |
| | 3 | 1832 |
| | 4 | 1833 |
| | 5 | 1834 |
| | 6 | 1835 |
| | 7 | 1836 |
| | 8 | 1837 |
| | 9 | 1838 |
| | 10 | 1839 |
| | 11 | 1840 |
| | 12 | 1841 |
| | 13 | 1842 |
| | 14 | 1843 |
| | 15 | 1844 |
| | 16 | 1845 |
| | 17 | 1846 |
| | 18 | 1847 |
| | 19 | 1848 |
| | 20 | 1849 |
| | 21 | 1850 |
| | 22 | 1851 |
| | 23 | 1852 |
| | 24 | 1853 |
| | 25 | 1854 |
| | 26 | 1855 |
| | 27 | 1856 |
| | 28 | n.d. |
| | | Series III. Land Office Military Warrants |
| 6 | 1-3 | Warrant Book |
| | 4 | A |
| | | Allen, Daniel |
| | | Allen, David |
| | | Anderson, Jordan |
| | | Armstrong, Edward |
| | | Arnold, Charles |
| | | Arthur, Barnabas |
| | | Atkinson, Reuben |
| | | Avery, Billy H. (7) |
| | 5 | B |
| | | Bacon, Ludwell |
| | | Bacon, Robert |
| | | Bailey, William |
| | | Baker, Richard |
| | | Barton, James |
| | | Baughan, William |
| | | Bayles, Henry |
| | | Bayles, William |
| | | Becknall, James |
| | | Becknall, Thomas |
| | | Bell, Ning |
| | | Bennett, John |
| | | Blackson, Pridax |
| | | Bland, James |
| | | Bond, Joseph |
| | | Bowdry, Lewis |
| | | Boyd, James |
| | | Boykin, Francis |
| | | Bradley, John |
| | | Brian, William |
| | | Briscoe, Reuben |
| | | Brown, Edmund |
| | | Bryant, William |
| | | Burk, Samuel |
| | | Burnley, James |
| | 6 | C |
| | | Calfrey, Charles |
| | | Cave, James |
| | | Chilton, Andrew |
| | | Conner, William |
| | | Cooper, Hillary |
| | | Cope, Thomas |
| | | Copin, John |
| | | Cornelius, Josiah |
| | | Courtney, Philip |
| | | Coverley, Thomas |
| | | Crawford, John |
| | 7 | D |
| | | Davis, James |
| | | Decker, Samuel |
| | | Dickie, William |
| | | Dillard, James |
| | | Dodd, John |
| | | Draper, Robert |
| | | Drummond, James |
| | | Dunbare, James |
| | | Dunn, John |
| | 8 | E |
| | | Edmunds, Thomas |
| | | Elliott, Wyatt |
| | | Emmanuel, Henry |
| | 9 | F |
| | | Farmer, Jesse |
| | | Fautz, Valentine |
| | | Finnie, William |
| | | Fitzpatrick, Solomon |
| | | Flournoy, Samuel |
| | | Fox, John |
| | | Fox, Nathaniel |
| | 10 | G |
| | | Gaines, William Fleming |
| | | Galt, John Minson |
| | | Gibbs, Harod |
| | | Gladding, John |
| | | Goff, Philip |
| | | Gosset, John |
| | | Grattan, John |
| | | Graves, John |
| | | Green, John |
| | 11 | H |
| | | Hall, John |
| | | Harden, Innes |
| | | Hargis, John |
| | | Harrison, Battaile |
| | | Hays, Daniel |
| | | Higginbotham, William |
| | | Holland, Drury |
| | | Hood, William |
| | | Hopkins, David |
| | | Hudson, William |
| | | Hull, Hopewell |
| | | Humphreys, John |
| | | Hungerford, Thomas |
| | | Hunt, Samuel |
| | | Hupp, Philip |
| | 12 | J |
| | | Jarvis, Francis |
| | | Johnson, James |
| | | Johnson, Matthew |
| | | Johnson, Philip |
| | | Jones, Charles |
| | | Jones, John |
| | | Jones, Richard |
| | | Jordan, John |
| | 13 | K |
| | | Knight, John |
| | | Kouts, Jacob |
| | 14 | L |
| | | Laws, John |
| | | Lawson, Robert |
| | | Lear, George |
| | | Lear, John |
| | | Lee, Philip Richard Francis |
| | | Lewis, Andrew |
| | | Lipscomb, Thomas |
| | | Lucas, Thomas |
| | 15 | M |
| | | Maddox, Claiborne |
| | | Martin, John |
| | | Mayfield, Henry |
| | | Mayfield, John |
| | | McCallister, John |
| | | McDonald, Terence |
| | | McDorman, David |
| | | McFadon, James |
| | | Menzie, George |
| | | Middleton, John |
| | | Miller, Thomas |
| | | Mills, Moses |
| | | Minor, Thomas |
| | | Moon, Archibald |
| | | Mooney, Isaac |
| | | Moore, Jacob |
| | | Morris, Nathaniel G. |
| | | Moseley, William |
| | | Moss, John |
| | | Munford, William Green |
| | | Muse, George |
| | | Myers, Casper |
| | 16 | N |
| | | Neal, Charles |
| | 17 | O |
| | | O'Neal, Ferdinand |
| | | Owen, Richard M. |
| | 18 | P |
| | | Parker, Thomas |
| | | Paul, Edward |
| | | Payne, Daniel |
| | | Perkins, Joseph |
| | | Perry, William |
| | | Pettus, John |
| | | Philips, John |
| | | Pool, Baxter |
| | | Powell, Thomas |
| | | Price, Jacob |
| | | Pullen, William |
| | 19 | R |
| | | Rains, Robert |
| | | Ramsay, John |
| | | Ray, Thomas (3) |
| | | Redwood, John |
| | | Resner, John |
| | | Ritchie, Abraham |
| | | Robertson, George |
| | | Royall, William |
| | | Rudolph, Michael |
| | | Rumney, William |
| | 20 | S |
| | | Sailor, Martin |
| | | Scarbrough, John |
| | | Scott, James |
| | | Scott, John |
| | | Scott, John Eppes |
| | | Sims, John |
| | | Skinner, Alexander |
| | | Slaughter, Philip |
| | | Smith, Francis |
| | | Smither, Benjamin |
| | | Stewart, Charles |
| | | Stewart, Robert |
| | | Stokes, John |
| | | Sublett, Benjamin |
| | 21 | T |
| | | Taliaferro, Nicholas |
| | | Tannehill, Thomas |
| | | Taylor, Archibald |
| | | Tharp, Elkanah |
| | | Thelaball, Robert |
| | | Thompson, John |
| | | Tolin, Elias |
| | | Turk, Thomas |
| | | Turner, David |
| | | Turner, Isham |
| | | Turner, Thomas |
| | | Turner, William |
| | 22 | V |
| | | Vandewall, Marks |
| | 23 | W |
| | | Wade, Moses |
| | | Walker, John |
| | | Wallace, David |
| | | Ward, William |
| | | Wayland, Joshua |
| | | Welch, Patrick |
| | | Williams, David |
| | | Wills, Edward |
| | | Wishart, Thomas |
| | | Wood, Benjamin |
| | | Wood, Jesse |
| | | Woofolk, William |
| | | Wooten, Thomas |
| | | Wright, John |
| | 24 | Y |
| | | Yager, John |
| | | Young, George |
| | | Young, Stephen |
| | n/a | Warrant Book, nos. 1 - 6730 |
| | | Series IV. Wills |
| | 25 | Andrews, William - Oglethorpe County, Georgia, 1821 |
| | 26 | Bell, Thomas - Albemarle County, 1800 |
| | 27 | Burgess, Dawson - Frederick County, 1799 |
| | 28 | Campbell, Robert - Brown County , Ohio, 1831 |
| | 29 | Gaines, Henry - King and Queen County, 1789 |
| | 30 | Hill, Thomas - King and Queen County, 1799 |
| | 31 | Holt, Thomas - Harrison County, Kentucky, 1822 |
| | 32 | McAdams, John - Northumberland County - 1784 |
| | 33 | McNeil, Hector - Petersburg, 1824 |
| | 34 | Miller, William - Caroline County, 1816 |
| | 35 | Snead, Sarah - Richmond County, 1833 |
| | 36 | Walker, Mary - Bedford County, 1820 |
| | 37 | West, Anna B. - Logan County, Kentucky, 1825 |
| | | Series V. Surveys |
| 7 | 1 | General Instructions to Deputy Surveyors |
| | 2 | Road from Foot of the Rapids of the River Miami of Lake Erie to the Western Line of the Connecticut Reserve in the State of Ohio (Field Notes) |
| | 3 | A |
| | | Ayres, Francis |
| | 4 | B |
| | | Bailey, Henry |
| | | Barton, James |
| | | Barton, Roger |
| | | Baughan, William |
| | | Bayles, Henry |
| | | Bayles, William |
| | | Bayles, William and Henry |
| | | Belfield, John |
| | | Bernard, William |
| | | Bibb, Richard |
| | | Blackson, Samuel |
| | | Blackwell, Joseph |
| | | Blanton, Richard |
| | | Bowles, Knight |
| | | Boyle, Hugh |
| | | Brown, Aaron |
| | | Brown, John |
| | | Brush, Henry |
| | 5 | C |
| | | Campbell, John |
| | | Carnes, Patrick |
| | | Casey, Peter |
| | | Cave, John |
| | | Chambers, Joseph |
| | | Clark, William |
| | | Cochran, Robert |
| | | Conner, William |
| | | Cornelius, Josiah |
| | | Crawford, John |
| | | Culbertson, James |
| | | Culbertson, Robert |
| | 6 | D |
| | | Dunbar, James |
| | | Duncan, David |
| | 7 | E |
| | | Ellison, Andrew |
| | 8 | F |
| | | Farmer, Jesse |
| | | Flecher, Henry |
| | | Foster, Singleton |
| | | Fox, Nathaniel's heirs |
| | | Fulton, John A. (5) |
| | | Fulton, William |
| | 9 | G |
| | | Gatewood, Andrew |
| | | Gholson, Ann |
| | | Grinter, John |
| | 10 | H |
| | | Hall, John |
| | | Harden, Innes |
| | | Hardin, John and Gray, David |
| | | Harness, Joseph |
| | | Harrison, John |
| | | Harwell, Hartwell and Mitchell, Isaac (2) |
| | | Hickman, William |
| | | Holland, Drury |
| | | Hulse, James |
| | | Hulse, William |
| | | Hunt, James |
| | 11 | J |
| | | James, Thomas |
| | | Jeffries, Gowin |
| | | Johnston, William (3) |
| | 12 | K |
| | | Kerr, Joseph (4) |
| | 13 | L |
| | | Ladd, Joseph & Benjamin and Norvell, Thomas (6) |
| | | Landford, William |
| | | Latham, Allen (2) |
| | | Lear, John |
| | | Lee, Henry |
| | | Lee, Richard heirs (3) |
| | | Lipscomb, Thomas |
| | | Lucas, Thomas (2) |
| | 14 | M |
| | | McCormick, George |
| | | McDowell, John G. |
| | | McKay, Jesse (2) |
| | | Massie, Henry |
| | | Massie, Nathaniel |
| | | Maupin, Gabriel |
| | | Means, Robert |
| | | Mires, Jacob |
| | | Montgomery, Patrick |
| | | Mooney, Isaac |
| | | Moore, Robert |
| | | Morgan, Daniel |
| | | Moseley, William |
| | | Moss, John and Fulton, John A. |
| | | Myers, Stephen |
| | 15 | N |
| | | Nicholas, John |
| | 16 | P |
| | | Paul, Edward |
| | | Perry, William |
| | | Pierce, William |
| | | Powel, Robert |
| | | Pursell, Alfred (3) |
| | 17 | R |
| | | Ratliff, Francis |
| | | Rawlings, Sealy |
| | | Redwood, John |
| | | Robertson, George |
| | | Robinson, William (2) |
| | | Rudolph, Michael (3) |
| | | Russell, William |
| | 18 | S |
| | | Scarborough, John |
| | | Scot, Maria Bella and William B. |
| | | Shepherd, Abraham |
| | | Smith, Obediah |
| | | Smith, Samuel |
| | | Smith, Simeon |
| | | Snead, Sarah T. |
| | | Stewart, Charles (2) |
| | | Stokes, John (2) |
| | | Sullivant, Lucas |
| | | Swan, John and Taylor, James |
| | 19 | T |
| | | Tench, John (6) |
| | | Thomas, Jesse |
| | | Turk, Thomas |
| | 20 | W |
| | | Walke, Anthony (2) |
| | | Wallace, David (2) |
| | | Watkins, John (3) |
| | | Watts, John |
| | | Welch, Patrick |
| | | Wilkins, William |
| | | Williams, David (4) |
| | | Woodson, Tarleton |
| | | Wotton, Thomas |
| | | Wyatt, Hubbard (2) |
| | | Series VI. Subject Files |
| 8 | 1 | Accounts, 1778-1852 |
| | 2 | Advice of Council re: Removal of Richard C. Anderson as Principal Surveyor, 18 February 1819 |
| | 3 | Affidavits, 1799-1825 |
| | 4 | Agreements |
| | 5 | Agreement of Deputations re: Boundaries of Lands for Soldiers of Continental and State Lines, 17 December 1783 |
| | 6 | Appointment - Matthew Bonner, Deputy Surveyor, 1829 |
| | 7 | Apprentice Indentures, 1795 |
| | 8 | Articles of agreement, 1789-1821 |
| | 9 | Articles of impeachment against Calvin Pease, n.d. |
| | 10 | Assignments, 1784-1837 |
| | 11 | Bonds, 1792-1823 |
| | 12 | Circulars, 1816-1845 |
| | 13 | Copyrights, 1806, 1814 |
| | 14 | Declaration of Thomas Glenn, n.d. |
| | 15 | Declaration of James Orr, 1818 |
| | 16 | Declaration of William Stewart, 1835 |
| | 17 | Deeds, 1802, 1819-1853 |
| | 18 | Depositions, 1819-1832 |
| | 19 | Discharges, 1780, 1815 |
| | 20 | Estate Papers of Benjamin Hough, 1800-1820 |
| | 21 | Execution, 1819 |
| | 22 | Gregg, Daniel - Correspondence, 1858-1881 |
| | 23 | Guardian's Appointments, 1820-1821 |
| | 24 | Lancaster & Chilicothe Turnpike Company - Articles of Association, 1817 |
| | 25 | Land Entries, 1784-1816 |
| | 26 | Lists of Heirs |
| | 27 | Lists of Item in the Collection |
| | 28 | Lottery Book, 1784 |
| | 29 | Military Pass, 1777 |
| | 30 | Miscellaneous |
| | 31 | Officers of the State Line and Navy |
| | 32 | Patents, 1830, 1841 |
| | 33 | Potomack and Shenandoah Navigation Lottery |
| 9 | 1 | Powers of attorney, 1785-1819 |
| | 2 | Powers of attorney, 1820-1824 |
| | 3 | Powers of attorney, 1825-1848 |
| | 4 | Promissory note, 1819 |
| | 5 | Protests, 1818, 1820 |
| | 6 | Receipts |
| | 7 | Resolutions, 1832, 1843 |
| | 8 | Return of Thomas Mathews' Regiment, 1781 |
| | 9 | A Roll of the Officers in the Virginia Line of the Revolutionary Army Who Have Received Land Bounty, in the States of Ohio and Kentucky, 1822 (copy) |
| | 10 | Sale of the Lands of Col. Francis Muir, 1819 |
| | 11 | Stewart, Margaret - Relinquishment of Land, 1820 |
| | 12 | Stock Certificate, 1840 |
| | 13 | Suit Papers |
| | 14 | Summonses, 1820, 1826, 1864 |
| | 15 | Tax Receipts, 1802, 1814, 1837 |
| | | Series VII. Joseph Kerr Papers |
| 10 | 1 | Accounts, 1798-1820 |
| | 2 | Apprenticeship Indenture, 1799 |
| | 3 | Articles of Agreement, 1796-1821 |
| | 4 | Bills of Exchange, 1815 |
| | 5 | Cancelled Checks, 1812, 1815 |
| | 6 | Chilicothe Farm Slaughter Ledger, 1811-1812 |
| | 7 | Correspondence, 1788-1824 |
| | 8 | Deed of Conveyance, 1836 |
| | 9 | Letters of Administration, Estate of James Daugherty, 1798 |
| | 10 | Lists of Land Warrants |
| | 11 | Miscellaneous |
| | 12 | Powers of Attorney |
| | 13 | Promissory Note, 1812 |
| | 14 | Receipts |
| | 15 | Sales of Cargo, 1812-1814 |
| | 16-25 | Suit Papers |
| | 26 | Survey, 1806 |
| | 27 | Tax Receipts, 1800-1814 |
| | | Series VIII. Oversized Items |
| 11 | 1 | Accounts, 1812-1813 (Joseph Kerr) |
| | 2 | An Act to Quiet Land Titles in the Virginia Military District Northwest of the Ohio River, 1842 |
| | 3 | Assignments |
| | 4 | Bill of Fare, 1853 |
| | 5 | Claims for Property Lost or Destroyed While in Military Service, 1817 (circular) |
| | 6 | Columbus and Xenia Railroad Company Bond and Coupons, 1850 |
| | 7 | Compensation of Benjamin Hough and Alexander Holmes as Deputy Surveyors, 1817 |
| | 8 | Deeds, 1806-1822 |
| | 9 | Letter, Timothy Pickering to Gov. Robert Brooke, 13 June 1795 |
| | 10 | Lists of Individuals Entitled to Bounty Land, 1821-1822 (circulars) |
| | 11 | Plats and Surveys |
| | 12 | Powers of Attorney, 1798-1823 |
| | 13 | Tax Receipts, 1813, 1818 |
| Map Case G-14 | Drawer 10 | Plat and List of Lots Located Agreeable to Lottery on 5 July 1819 |