REGISTER OF THE
Hughes-Ware Family Papers, 1836-1933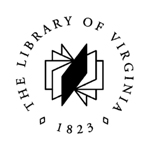 The Library of Virginia
800 E. Broad Street
Richmond, Virginia
http://www.lva.virginia.gov/
Processed by: Jim Greve
Date completed: 2 March 2000
Personal Papers Collection, Acc# 37961
Extent: 3.3 cubic feet
ADMINISTRATIVE INFORMATION
Provenance:
Purchased from Michael Silverman, Newport News, Virginia, 5 December 2000.
Restrictions:
None
Preferred citation:
Hughes-Ware Family Papers, 1836-1933. Accession 37961, Personal Papers Collection, The Library of Virginia, Richmond, Virginia.
Separations:
None
FAMILY HISTORY
The Hughes and Ware families were residents of Gloucester County and Richmond, Virginia. Henry Hughes (ca. 1806-1854) married Mary E.D. Hall (ca. 1820-1897). Their daughter Mary Elizabeth Hughes was born on 11 March 1838 and died 12 October 1912. She married Cincinnatus J. Ware (1839-1864), and together they settled in Richmond. He died while serving in the 5th Virginia Cavalry during the Civil War. They had three children, William Henry Ware (b. 1860), Cincinnatus J. Ware (b. 1862), and Marion Lee Ware (b. 1865). Marion Lee Ware married Ella Stuart Cooke (b. ca. 1871) on 30 January 1896. Their daughter Ella Booth Ware was born in 1897.
SCOPE AND CONTENT NOTE
Papers, 1836-1933, of the Hughes and Ware families of Gloucester County and Richmond, Virginia. Includes correspondence, subject files, and oversized items.
SERIES DESCRIPTION
Series I: Correspondence
The correspondence covers the years 1848 to 1933. Topics include family news, schooling, the courtship of Mary E. Hughes and Cincinnatus Ware, social life, recreational activities, the health of family members and acquaintances, and births, marriages, and deaths of various individuals. Much of the pre-Civil War correspondence is between Mary E.D. Hughes of Gloucester County and her daughter Mary E. Ware of Richmond. Also of interest is the Civil War correspondence of Cincinnatus Ware and his brother William S. Ware while they were serving in the 5th Virginia Cavalry. Subjects include troop movements, the taking of prisoners, battles and skirmishes around Fredericksburg, Winchester, Culpeper Courthouse, Shepardstown,and Caroline and Spotsylvania Counties. There are also letters concerning the death of Cincinnatus Ware at Newtown in 1864.
Series II: Subject Files
The subject files contain accounts, clippings, deeds, envelopes, financial records, guardian's accounts, legal papers, memorandum and account books, promissory notes, receipts, including rental receipts for oyster grounds and tax receipts, and other material. There is also material relating to the 5th Virginia Cavalry, including an affidavit, appointment, a list of money loaned and due William S. Ware while in camp, a morning report, muster roll, and order for detail.
Series III. Oversized Items
The oversized items contain accounts, including guardian's accounts, as well as two horse pedigrees, and membership applications.
CONTAINER LIST
| Box | Folder | Contents |
| --- | --- | --- |
| | | Series I. Correspondence |
| 1 | 1 | 1848-1853 |
| | 2 | 1857 |
| | 3 | 1858 (January-August) |
| | 4 | 1858 (September-December) |
| | 5 | 1859 (January-July) |
| | 6 | 1859 (August-December) |
| | 7 | 1860 |
| | 8 | 1861 |
| | 9 | 1862 |
| | 10 | 1863 |
| | 11 | 1864 |
| | 12 | 1865-1869 |
| | 13 | 1870-1875 |
| | 14 | 1876-1879 |
| 2 | 1 | 1880 |
| | 2 | 1881 |
| | 3 | 1882 |
| | 4 | 1883 |
| | 5 | 1884 |
| | 6 | 1885 |
| | 7 | 1886 |
| | 8 | 1887 (January-June) |
| | 9 | 1887 (July-December) |
| | 10 | 1888 (January-June) |
| | 11 | 1888 (July-December) |
| | 12 | 1889 |
| | 13 | 1890 |
| | 14 | 1891-1892 |
| | 15 | 1893-1897 |
| | 16 | 1898-1899 |
| | 17 | 1900 |
| | 18 | 1901 |
| 3 | 1 | 1902 (January-June) |
| | 2 | 1902 (July-December) |
| | 3 | 1903 |
| | 4 | 1904-1909 |
| | 5 | 1910-1912 |
| | 6 | 1913-1918 |
| | 7 | 1919 (January, June) |
| | 8 | 1919 (September-October) |
| | 9 | 1919 (November 1-15) |
| | 10 | 1919 (November 16-30) |
| | 11 | 1919 (December) |
| | 12 | 1920 (January) |
| | 13 | 1920 (February-March) |
| | 14 | 1920 (April-May) |
| | 15 | 1920 (June, September) |
| | 16 | 1921 |
| | 17 | 1922 |
| | 18 | 1923 |
| | 19 | 1924 |
| | 20 | 1933 |
| 4 | 1 | n.d. (Henry Hughes) |
| | 2 | n.d. (Mary E. D. Hughes) |
| | 3 | n.d. (Catherine S. Smith) |
| | 4 | n.d (Mary E. Ware) |
| | 5 | n.d. (Lucy Lee Montague Wiatt) |
| | 6 | n.d. (Civil War) |
| | 7-9 | n.d. (Various Individuals) |
| | | Series II. Subject Files |
| 5 | 1 | Accounts |
| | 2 | Affidavit re: C.J. Ware's Horse, 15 February 1865 |
| | 3 | Appointment, C.J. Ware as 2nd Lt., Co.A, 5th Va. Cavalry, 18 April 1864 |
| | 4 | Cancelled Checks, Deposit Slips, Statements |
| | 5 | Clippings |
| | 6 | Deeds, 1883-1906 |
| | 7 | Dog License Cards, 1923-1925 |
| | 8-12 | Envelopes |
| | 13 | Essays |
| | 14 | Estate Papers of Henry Hughes |
| | 15 | Fabric Swatches |
| | 16 | Fifty Cent Note, 1861 |
| | 17 | Fragments |
| | 18 | Guardian's Accounts (Mary E. Hughes) |
| | 19 | Guardian's Accounts (Augustine S. Hughes) |
| | 20 | Guardian's Accounts (Henry Hughes) |
| | 21 | Guardian's Accounts (Laura Lee Hughes) |
| | 22 | Final Guardianship Account, 1873 |
| | 23 | Miscellaneous Guardian's Accounts |
| | 24 | Hair |
| | 25 | Internal Revenue Tax Stamps, 1877 |
| | 26 | Legal Papers |
| | 27 | License Applications |
| | 28 | List of Delinquent Real Estate, Gloucester County, 1886 |
| 6 | 1-3 | Memorandum and Account Books |
| | 4 | Military Passes, 1864 |
| | 5 | Militia Fine, 1859 |
| | 6-8 | Miscellaneous |
| | 9 | Money Loaned and Due to William S. Ware While in Camp, 1863 |
| | 10 | Morning Report, Co. A, 5th Va. Cavalry, 1864 |
| | 11 | Muster Roll, Co. A, 5th Va. Cavalry, n.d. |
| | 12 | Order for Detail, 4 October 1864 |
| | 13 | Pension Applications (blank) |
| | 14 | Photographs |
| | 15 | Poetry |
| | 16 | Prescriptions |
| | 17 | Promissory Notes, 1841-1924 |
| 7 | 1-10 | Receipts, 1836-1925 |
| | 11 | Receipts, n.d. |
| | 12 | Recipes |
| | 13 | Rental Receipts for Oyster Grounds |
| | 14 | School Report Cards |
| | 15 | Survey Field Notes |
| | 16-23 | Tax Receipts, 1856-1923 |
| | 24 | Wedding Invitations |
| | | Series III. Oversized Items |
| 8 | 1 | Accounts |
| | 2 | Guardian's Accounts, 1858-1862 |
| | 3 | Horse Pedigrees |
| | 4 | Provident Relief Association of Washington, DC, Certificate of Membership, 1916 |
| | 5 | Royal Templars of Temperance Applications (blank) |