December 2018
---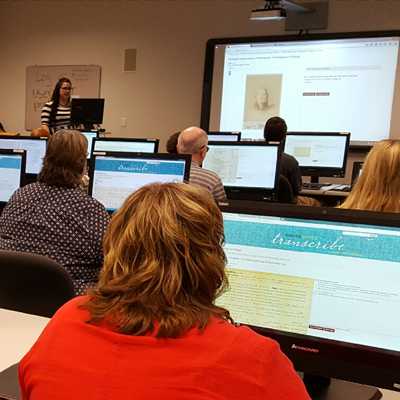 VOLUNTEER OPPORTUNITY
Transcribe-a-thon
Wednesday, December 12, 2018
Time: 5:30 PM–7:30 PM
Place: Network Training Center

Registration required: http://bit.ly/LVAvolunteer.

Join other volunteers to transcribe handwritten pages by reading written text and typing it into digital form. Participate in enhancing access to collections of more than 400 years of Virginia history and culture. Twelve computer stations will be available. If you have your own laptop, please bring it! Transcribe-a-thons are facilitated by the volunteer organization HandsOn Greater Richmond. Minimum age is 16 (12 with an adult).
---
Closed
Saturday, December 22, 2018—Tuesday, December 25, 2018

Closed for Christmas holiday
---
SRC Reading Room Closed
Wednesday, December 26, 2018—Thursday, December 27, 2018

The State Records Center Reading Room will be closed on Wednesday, December 26th and Thursday, December 27th.
---
Closed
Saturday, December 29, 2018—Tuesday, January 01, 2019

Closed for New Year's holiday
---