March 2017
---
First Freedom: Virginia's Statute for Religious Freedom
Monday, April 18, 2016—Thursday, March 02, 2017
Place: Exhibition Gallery & Lobby, Free

No one familiar with today's public and political debates about religious liberty and the relationship of church and state can doubt that Thomas Jefferson's Statute for Religious Freedom holds lasting significance. The Library of Virginia's exhibition First Freedom: Virginia's Statute for Religious Freedom explores the intent and interpretation of the statute, one of the most revolutionary pieces of legislation in American history.
---
WOMEN'S HISTORY MONTH EVENT
Virginia Women: Their Lives and Times
Tuesday, March 07, 2017
Time: Noon–1:00 PM
Place: Conference Rooms, Free

Historians Cynthia Kierner and Sandra Treadway, editors of a new two-volume set about Virginia women's history, will discuss how they selected the contributors and subjects to include in the books and what the lives of the women featured in the 34 biographical essays tell us about Virginia women across the past four centuries. A book signing follows the program.
---
VFH FELLOWS TALK
Cherokee Printing: When Ross Landing Became Chattanooga
Wednesday, March 15, 2017
Time: Noon–1:00 PM
Place: Conference Rooms, Free

The Cherokee language is among the 50–90 percent of the world's total languages anticipated to be extinct by the year 2100. The printing of Cherokee began just prior to the tumultuous time of the Trail of Tears. Join Virginia Foundation for the Humanities Fellow Frank Brannon, an independent educator, scholar, and book artist, as he describes the history of Cherokee printing and an artist's efforts to support the revitalization of an indigenous language in the 21st century.
---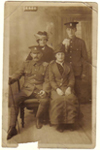 WORKSHOPS, TOURS & MORE
Irish Ancestry Day
Friday, March 17, 2017
Time: 9:00 AM–4:00 PM
Place: Conference Rooms, $25 ($20 for Semper Virginia Society Members)

Preregistration required. Go to: https://libraryofvairishancestryday.eventbrite.com.

Join us for Irish Ancestry Day at the Library. We're celebrating our recently completed Local History and Genealogy Room with a display of immigration materials and offering three fascinating workshops. Coffee and snacks are provided and box lunches are available. Fintan Mullan and Gillian Hunt with the Ulster Historical Foundation will conduct a half-day workshop about Irish and Scots-Irish research, the sources available, and how to use Irish archives. This Belfast-based registered charity and educational nonprofit, one of the leading genealogical research agencies in Ireland, has devised a series of groundbreaking online historical and genealogical resources that have helped to transform the availability of Irish records for family historians at home and abroad. Workshops by Library staff members and an optional tour follow in the afternoon.

SCHEDULE

9:00 am-12:30 pm: Irish & Scots-Irish Ancestry Research, Ulster Historical Foundation

12:30-1:30 pm: Lunch

1:30-2:30 pm: Immigration Records at the Library, Cara Griggs

2:30-3:30 pm: Migration Patterns in Maps, Sandy Farrell

3:30-4:00 pm: Second-Floor Tour (optional)


---
FRIENDS OF THE VIRGINIA STATE ARCHIVES ANNUAL CONFERENCE
Straight to the Source: An Introduction to Using the Collections at the Library of Virginia
Friday, March 24, 2017
Time: 8:30 AM–3:00 PM
Place: Conference Rooms, $50 ($35 for Friends of the Virginia State Archives members)

In cooperation with the Library of Virginia, the Friends of the Virginia State Archives present their 25th Annual Spring Conference featuring presentations by the professional Library staff about the collections there. Sessions include: "Over There and Over Here: The Records of Virginia's World War I History Commission," Roger Christman, senior state records archivist; "I Will Bear True Faith and Allegiance: Virginia Naturalization Records, 1657–1929," Cara Griggs, reference archivist; "Land Warrants within Chancery Records," Callie Freed, local records archivist; and "What Once Was Lost: The Return of Charles City County's Lost History," Greg Crawford, local records program manager. Pre-registration is required. Attendance is limited to 75 people. Registration deadline is March 20, 2017. To request a registration brochure or other information, contact straight.to.the.source@gmail.com or Anne Brown at 804.741.0136 or annetaylorb@aol.com.
---
Transcribe-a-thon
Saturday, March 25, 2017
Time: Noon–2:00 PM
Place: Network Conference Rooms, Free, but registration required. http://bit.ly/LVAvolunteer.

Join other volunteers to transcribe handwritten pages by reading written text and typing it into digital form. Participate in enhancing access to collections of more than 400 years of Virginia history and culture. Twelve computer stations will be available. If you have your own laptop, please bring it! Transcribe-a-thons are facilitated by the volunteer organization HandsOn Greater Richmond. Minimum age is 16 (12 with an adult). Registration required: http://bit.ly/LVAvolunteer.
---
ON DISPLAY
Geological Maps of Virginia
Thursday, March 30, 2017
Time: 1:00 PM–4:00 PM
Place: Conference Rooms, Free

The Library of Virginia's collections house approximately 68,000 maps, including those related to the field of geology. Visit us to view a special one-afternoon-only display. Works include several geological maps by William Barton Rodgers and Jedidiah Hotchkiss, maps published in late-19th-century atlases, maps of southwestern Virginia completed by C. R. Boyd, late-19th and early-20th-century geologic atlases, and select archival items from the Virginia Geological Survey Records Collection, 1834–1903.
---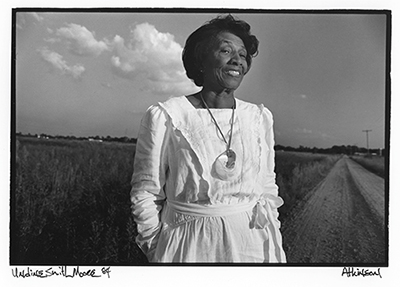 2017 Virginia Women in History Reception & Program
Thursday, March 30, 2017
Time: 5:30 PM–8:00 PM
Place: Lobby and Lecture Hall, Free

Join the Library of Virginia as it recognizes eight outstanding Virginia women who have made important contributions to Virginia, the nation, and the world. A reception from 5:30 until 6:15 PM precedes the program. For more information call 804.692.3999.
---