LVA Web site Repeats on Top 101 List
Family Tree Magazine has again named the Library of Virginia to its annual 101 Best Web Sites for genealogy list for 2008. A synopsis of each winning site appears in the September 2008 Family Tree Magazine, which goes on sale at newsstands nationwide July 15. Along with being featured in the September 2008 issue, the full list, including the LVA site, is posted at: www.familytreemagazine.com/101sites/2008/
In selecting the Library's site as one of its best Web genealogical sites for 2008 Family Tree said, "Besides being a must for researchers with Virginia kin, this site's digitized resources include an index to soldiers mentioned in nearly 30 years of Confederate Veteran magazine. Military buffs also can tap the Virginia Military Dead Database of 34,402 names, the fully searchable Index to War of 1812 Pay Rolls and Muster Rolls, a database of the commonwealth's Mexican War Soldiers, Index to Virginia Confederate Rosters, an index to Virginians in the Confederate Navy, and 250,000 Virginia WWII Separation Notices."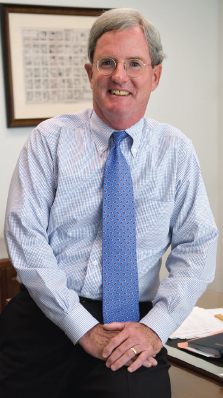 Scholar, All-around Nice Guy Retires
Dr. Edward D.C. "Kip" Campbell, deputy director of the Library of Virginia, retired at the end of August after 23 years of service to the Library of Virginia, its staff, and users. He joined the Library of Virginia in 1985 as editor of Virginia Cavalcade and served as assistant director of the Publications and Educational Services Division, director of the Archival and Informational Services Division and director of the Collection Management Services Division.

"Kip has been the Library's go-to person on issues ranging from budgets to grants to finding just the right way to handle a difficult situation," said Librarian of Virginia Sandra Treadway. "The Library is losing a treasure and a respected friend, colleague, mentor, and manager." The Library simply will not be the same without him. We will all miss not only his professional contributions but also those personal qualities that make him truly unique – his sincerity and warmth, his beaming smile, his sly sense of humor, and, most of all, his caring and compassion for each and every one of us here at the Library."

Judges Choose Finalists for Literary Awards-Let the Reading Begin!
The independent panel of judges has worked its way through the 138 nominated books and selected nine outstanding finalists for this year's literary awards.
The 2008 finalists for the best fiction by a Virginia author are: Rope Walk by Carrie Brown,
Measuring Time by Helon Habila, and What the Thunder Said by Janet Peery
The 2008 finalists for the best nonfiction about Virginia or by a Virginia author are:
Many Minds, One Heart: SNCC's Dream for a New America by Wesley C. Hogan, Animal, Vegetable, Miracle: A Year of Food Life by Barbara Kingsolver with Steven L. Hopp and Camille Kingsolver, and Cradle of America: Four Centuries of Virginia History by Peter Wallenstein
The judges also selected an honorable mention in the nonfiction category: What This Cruel War Was Over: Soldiers, Slavery, and the Civil War by Chandra Manning.
The finalists for the 2008 poetry award are: Blessings and Inclemencies: Poems by Constance Merritt, Outlaw Style: Poems by R.T. Smith, and Littlefoot by Charles Wright.

The winners of the fiction, nonfiction, and poetry awards will be announced on Saturday, October 18, 2008, from 7:00 to 11:00 p.m. at the 11th Annual Library of Virginia Awards Celebration Honoring Virginia Authors & Friends. Tickets are available at $85 per ticket. For ticket information, please call 804-692-3900.

Two Virginia Librarians Named 2008 Lifelong Access Libraries Leadership Institute Fellows
Carolyn Caywood, Bayside and special services librarian with the Virginia Beach Public Library, and Beth Wiseman, library public information and programming specialist with the Loudoun County Public Library, have been selected as 2008 Lifelong Fellows by Libraries for the Future, a national nonprofit organization that supports innovation and investment in America's libraries. LFF helps local libraries address the ever-changing needs of their communities.
To learn more about the programs and resources of Libraries for the Future, please visit www.lff.org.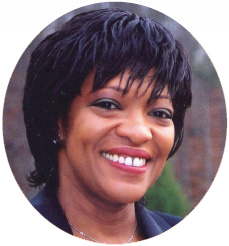 Rita Dove to Receive Lifetime Achievement Award on October 18
At the 11th Annual Library of Virginia Awards celebration on October 18, one of Virginia's titans of the written word will receive recognition for a lifetime of literary achievement. The recipient of the 2008 Library of Virginia Lifetime Achievement Award is Rita Dove—former Poet Laureate of the United States and Consultant in Poetry at the Library of Congress, the youngest person—and the first African-American—to receive this highest official distinction in American letters. She held the position for two years. In 2004 Virginia governor Mark Warner appointed her as Poet Laureate of the Commonwealth of Virginia, a two-year position.
A native of Akron, Ohio, Dove won the 1987 Pulitzer Prize in poetry for her book Thomas and Beulah, based on her maternal grandparents. Her many other collections of poetry include American Smooth, Mother Love, On the Bus with Rosa Parks, Grace Notes, and Selected Poems. She has also published a collection of stories, Fifth Sunday; a novel, Through the Ivory Gate; a collection of her Poet Laureate lectures, The Poet's World; and a verse drama, The Darker Face of the Earth.
Rita Dove is a Commonwealth Professor of English at the University of Virginia. She holds honorary doctoral degrees from more than 20 American universities. Among her many awards are the 1996 Heinz Award in the Arts and Humanities, the 1997 Barnes & Noble Writers for Writers Award, the 2001 Duke Ellington Lifetime Achievement Award in the Literary Arts, and the 2006 Common Wealth Award of Distinguished Service.
Previous recipients of the Library of Virginia's Lifetime Award were Ellen Glasgow, Edgar Allan Poe, Anne Spencer, Booker T. Washington, Mary Lee Settle, Louis D. Rubin, Jr., George Garrett, Merrill D. Peterson, William Styron, and s Tom Wolfe.
The 11th Annual Library of Virginia Awards Celebration Honoring Virginia Authors & Friends will be held on October 18 at the Library of Virginia. The winners of the annual awards for best fiction and poetry work by a Virginia author and best nonfiction work by a Virginia author or on a Virginia subject will be announced at the gala event. The winners of the People's Choice Award, the Weinstein Poetry Prize, and the Whitney & Scott Cardozo Award for Children's Literature also will be announced that evening. Winners of the Library of Virginia's literary awards will receive a $3,500 monetary award and a crystal replica of a book. Tickets are available at $85 per ticket. For ticket information, please call 804-692-3900.