Annual Library of Virginia Literary Awards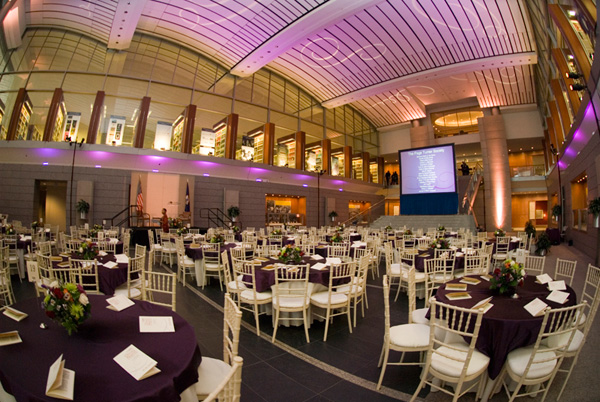 Virginia is home to many authors whose works have enriched our lives and filled our libraries. The Library is proud to present the Annual Library of Virginia Literary Awards as a way of thanking these authors and celebrating the power of the written word. The Library of Virginia Literary Awards are given to outstanding Virginia authors in the areas of poetry, fiction, and nonfiction (and, in the case of nonfiction, also by any author whose book is about a Virginia subject).  There are also People's Choice Awards given in the areas of fiction and nonfiction, and each year the Library grants a Lifetime Achievement Award to recognize outstanding and long-lasting contributions to literature by a Virginian. Past winners of the poetry, fiction, nonfiction, People's Choice and Lifetime Achievement awards include Annette Gordon-Reed, Debra Nystrom, Lisa Spaar, Carrie Brown, Helon Habila, Deborah Eisenberg, Wesley Hogan, Scott Nelson, Melvin Ely, James I. Robertson Jr., Constance Merritt, R. T. Smith, and Earl Hamner – to name just a few.

Nominations for the 2015 Literary Awards are now being accepted. You can nominate an author online or use our PDF entry form.
Other awards given at the Library of Virginia Literary Awards Celebration:
Established in 2005, this is awarded each year to a poet with strong connections to central Virginia. The $10,000 annual prize recognizes significant recent contributions to the art of poetry and is awarded on the basis of a range of achievement in the field of poetry. There is no formal application process or competition. Selection and notification of the annual prize will be made by a three-member Board of Curators.
Established in 2013, this award recognizes an outstanding book that is written primarily in response to a work (or works) of visual art while also showing the highest literary merit, in and of itself, as a creative or scholarly work. Titles may be submitted for the award through the online entry form.
These are juried awards and winners in each category receive a cash prize and an engraved crystal book. The winners are announced at the Library's Annual Literary Awards Celebration, with the support of presenting sponsor Dominion, event sponsors Weinstein Properties and Media General, and media sponsor the Richmond Times-Dispatch. The Celebration is part of the week-long Virginia Literary Festival. Anchored by the popular James River Writers Conference and the elegant Library of Virginia Literary Awards Celebration, the Virginia Literary Festival celebrates Virginia's rich literary resources with a weeklong series of events.