Annual Library of Virginia Literary Awards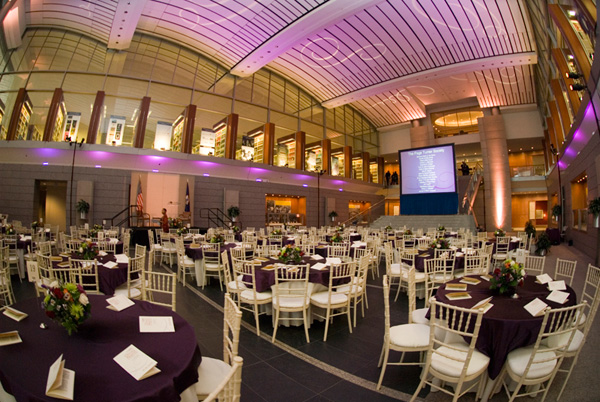 The Library is proud to host the Annual Library of Virginia Literary Awards as a way of thanking the Virginia authors whose works have enriched our lives and filled our libraries. The Library of Virginia Literary Awards are presented to outstanding Virginia authors in the categories of poetry, fiction, and nonfiction. (The nonfiction category includes any author whose book is about a Virginia subject.) The awards are juried, with winners in each category receiving a cash prize and an engraved crystal award. The winners are announced at the Library's Annual Literary Awards Celebration, which is made possible by the generous support of Dominion.
There are also People's Choice Awards for fiction and nonfiction, as well as a Literary Lifetime Achievement Award to recognize outstanding and long-lasting contributions to literature by a Virginian. Two additional prestigious awards—the Carole Weinstein Poetry Prize and the Art in Literature: The Mary Lynn Kotz Award—are also recognized at the Library's annual Literary Awards Celebration.
The 2015 Literary Lifetime Achievement winner is New York Times best-selling author, Jan Karon. Winners for the fiction, nonfiction, and poetry awards were announced at the 2015 Literary Awards Celebration on Saturday, October 17, 2015.
Nominations for the 2016 Literary Awards closed on February 12, 2016. Nominated books include 196 works of fiction, nonfiction, and poetry. Finalists will be announced in August 2016.

Mark your calendars for the 19th Annual Library of Virginia Literary Awards coming up on October 15, 2016.