News and Events
Featured Event
Monday, July 20, 2020
from
12:00 PM–1:00 PM
Online
Free
Learn More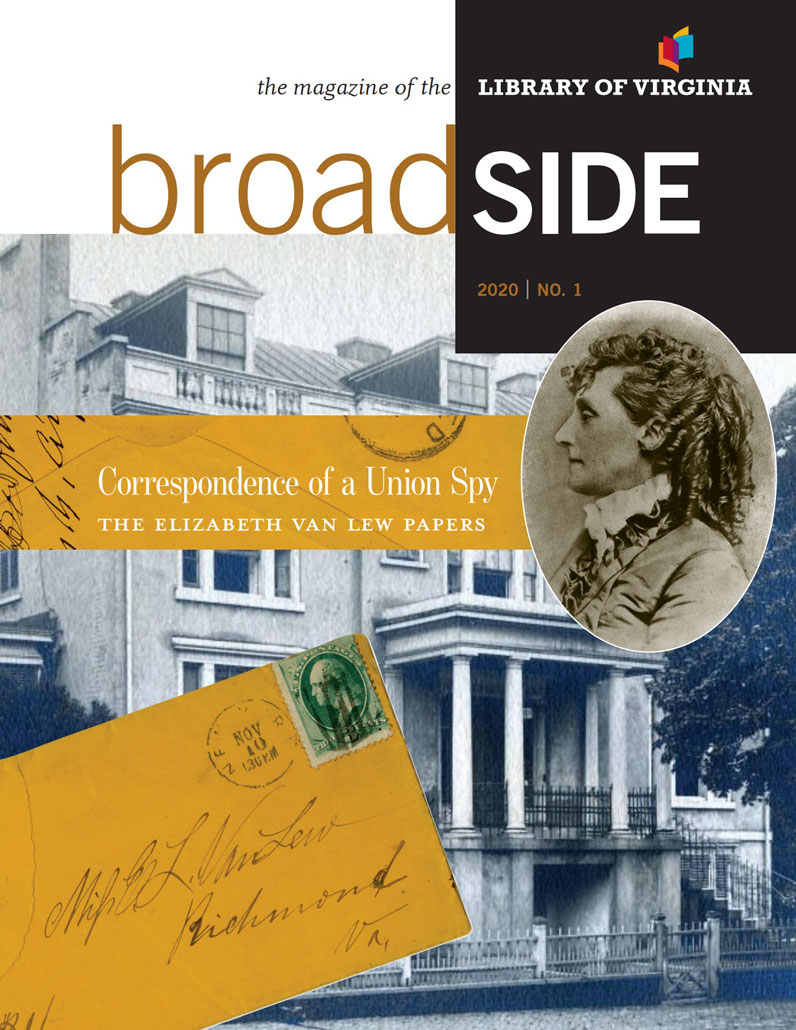 The magazine of the Library of Virginia. Our quarterly magazine describes and illustrates the holdings and happenings at the Library of Virginia.
Read Past Issues
Press Releases
The Library of Virginia is pleased to announce that its reading rooms will reopen to researchers by advance appointment beginning at 10:00 AM on Tuesday, July 7, 2020. Researchers will be able to use the collections by appointment Tuesday–Friday, 10:00 AM–4:00 PM. To make an appointment, please call 804.692.3800.
The Library of Virginia has purchased access to a series of training videos entitled "Short Takes for Trustees" for all Virginia libraries. From United for Libraries, a division of the American Library Association, the series offers 10 short training videos that can be shown during library board of trustees meetings to stimulate discussion about the important role that trustees play in the governance of their libraries.
Richmond area cultural institutions, including museums, attractions, and other sites, have released a joint statement as Virginia continues to lift additional COVID-19 restrictions. Endorsed by 20 institutions in the area, it reflects a set of shared values and provides staff, volunteers, and members of the public with a unified response during this challenging moment.
View More
Collection Releases
A report including the creator, title, size, brief description, and accession number of the local, map, private, and state archival collections described and/or received during the time period. Some collections may be closed for processing; check with Archives Reference Services regarding availability for research use.
View More