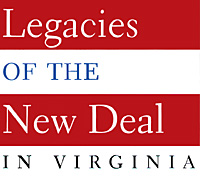 April 14, 2003 -
December 6, 2003
---
"C.C. CAMP IS A SWELL PLACE FOR A BOY TO LEARN."
Recording Our History: Writers and Artists
Federal Writers' Project

Virginia Writers' Project-Virginia Guide

Life Histories

Ex-Slave Narratives

Virginia Historical Inventory
Life Histories

An aim of the life history project was to gather information about the experiences of individual Americans during the Depression. The life histories document family life, health conditions, employment and educational opportunities (or lack thereof), gender roles, and religious beliefs, as well as economic and social conditions in Virginia in the 1930s. The narratives are an important source of information about race relations, changing employment patterns, and the impact of public events and social trends on private lives. They provide a remarkable snapshot of the lives of ordinary people coping with extraordinary times.
The Library of Virginia's collection of WPA Life Histories can be searched and accessed at: http://lva1.hosted.exlibrisgroup.com/F/?func=file&file_name=find-b-clas06&local_base=CLAS06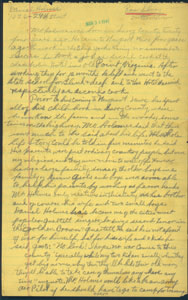 Life History of Daniel Holmes