Click any excerpt below to read the full article.
Library Mourns Loss of Bob Clay

Robert Young Clay, who retired from the Library of Virginia in 2000, died May 6, 2010. Clay was an immensely knowledgeable archivist, a talented artist and gardener, a friend and mentor to staff, and a sought-after speaker for genealogical and historical societies...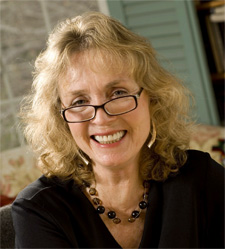 Lee Smith to Receive Literary Lifetime Achievement Award

Grundy native Lee Smith is adding another honor to her long list of well-deserved accolades. On October 16, 2010, the Library of Virginia will present her with its 2010 Literary Lifetime Achievement Award at the 13th Annual Literary Awards Celebration...
Voting for the People's Choice Awards Continues through June 30

This year's fiction finalists for the People's Choice Awards are: First Family by David Baldacci, The Riesling Retribution by Ellen Crosby, The Lacuna by Barbara Kingsolver, Very Valentine by Adriana Trigiani, and Half Broke Horses by Jeannette Walls...
Library Staffer Receives Two Scholarships

Cara Griggs, research archivist at the Library of Virginia, has recently been awarded two scholarships as she begins the Drexel University Online Program to receive her master of science degree in library and information science—$1,000 from the Richmond Academic Library Consortium and $2,500 from the Virginia Library Association...
ALA Sponsors Library Advocacy Day on June 29

On June 29, 2010, library advocates from all 50 states and Washington, D.C., will meet at Upper Senate Park on the U.S. Capitol Grounds. The rally will last approximately 45 minutes. This one-time opportunity during the American Library Association's annual conference is a chance for library supporters to demonstrate support for libraries and for first-time advocates to get involved in library advocacy...
Library's Collections Continue to Grow

As of December 2009, the Library of Virginia had 1,884,907 books, periodicals, government publications, and microforms of published sources in its collections. This figure includes 823,502 volumes, 49,840 reels of newspaper microfilm, and 683,268 federal document publications...

Positive Vibe Café to Open Second Location at LVA

The Positive Vibe Foundation is pleased to announce the opening of its second restaurant location, the Positive Vibe Café Downtown, which will be located in the lobby of the Library of Virginia. The opening is scheduled for mid-July 2010. The Positive Vibe Foundation prepares people with cognitive or physical disabilities for paid employment in the food service industry...

Public Libraries May Face Additional Cuts

In addition to reducing the base budget of the state aid appropriation for public libraries to $14,771,834, the General Assembly this past session also approved a budget amendment that reduces all state aid to local government programs by an additional $60 million per year. The purpose of this item is to capture savings in state aid to local government programs in a manner that provides localities flexibility in how such savings are implemented. As in the 2009 budget, localities will have the option of taking their proportionate share of this cut from...

Union or Secession Exhibition to Open at the Library of Virginia on December 6, 2010

The Library of Virginia will present Union or Secession: Virginians Decide, running December 6, 2010–October 1, 2011. The exhibition will explore what Virginians were thinking and saying as states in the Deep South withdrew from the United States following the election of Abraham Lincoln in November 1860. All eyes were on Virginia during the winter of 1860–1861, and both federal and Confederate leaders understood Virginia's pivotal role in shaping opinion on secession. Deep South states sent commissioners to convince Virginians that their fates were tied to the slaveholding South; federal officials courted Virginia leaders in hopes of brokering a compromise. It is fair to say that Virginia's decision fundamentally shaped the course of all subsequent events...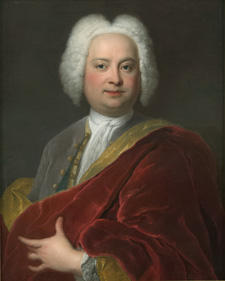 Virginia Memory Is Worth Visiting and Re-Visiting

Early in 2009, the Library of Virginia launched a new digital collections Web site called Virginia Memory. Conceived of as a place for online visitors to learn about and access parts of our collections in a variety of ways, Virginia Memory continues to receive positive feedback from users who long for more digital content and who delight in finding long-sought answers in digital collections or learning something new from an entry in This Day in Virginia History or our new blog, Out of the Box...


Most events are free and are open to the public. For specific locations, times, and details on the events listed below please visit our calendar of events.

Saturday, June 5, 2010
2nd Annual Anthem Stride Through Time 10K
The Library of Virginia is a site on this year's Anthem Stride Through Time 10K walk showcasing Richmond's treasure trove of historic sites. The six-mile course begins and ends at the American Civil War Center at Historic Tredegar. The Library of Virginia will offer a special discount in the Virginia Shop and the exhibitions The Land We Live In, the Land We Left: Virginia's People and The Art of Liberty will be open for walkers to sample.
Wednesday, June 16, 2010
Coming of Age in Utopia: The Odyssey of an Idea
Paul Gaston, historian and civil rights activist, will discuss and sign his memoir, Coming of Age in Utopia, which reveals his deep roots in Fairhope, the utopian Alabama community founded by his grandfather and later led by his father. By the 1950s the South was changing and Gaston looked to enter the struggle against racial injustice. His memoir focuses on his career at the University of Virginia, where he taught from 1957 to 1997. The story Gaston tells of social change both in the city of Charlottesville and the University of Virginia is one in which he played significant roles.

Thursday, June 24, 2010
"Books on Broad" Featuring Belle Boggs
Join us for the "Books on Broad" Book Club at the Virginia Shop, an informal gathering where Belle Boggs will speak about and read from her debut collection of short stories, Mattaponi Queen. Set on the Mattaponi Indian Reservation and in its surrounding counties, the stories in this linked collection detail the lives of rural men and women through stark realism and plainspoken humor.

Saturday, June 26, 2010
Discover the History Around the Corner or in Your Attic
Author Keshia Case will be in the Virginia Shop between 10:00 AM and 2:00 PM to sign copies of her latest book, Richmond: A Historic Walking Tour, and will offer walking tours of Capitol Square. Tours are free but limited to 30 participants. To reserve your space or for more information, please call the Virginia Shop at 804-692-3524. Tours depart from the main entrance of the Library of Virginia at 10:00 and 11:30 AM and 1:00 PM.



The event will also feature a noontime book talk and signing by Lisa Tracy on Objects of Our Affection, a sentimental look at the objects that tell the story of our family histories. The Virginia Shop will offer specials throughout the day, with discounts on featured book titles.

Through Friday, October 15, 2010
The Art of Liberty
This year marks the 65th anniversary of both V-E Day (Victory in Europe, May 8) and V-J Day (Victory over Japan, August 15). To commemorate the occasions and to honor those who fought oversees and on the home front, The Art of Liberty highlights a few of the WWII posters sent to the Library of Virginia as part of the Federal Depository Library program.

Through Saturday, October 30, 2010
The Land We Live In, the Land We Left: Virginia's People
Raising his glass at a July 4th celebration in 1852, a young Irish-American resident of Richmond toasted "the land we live in; not forgetting the land we left." The sentiment reflects the history of more than four centuries of Virginia immigrants, who nurtured the traditions of their homelands even as they participated in the mainstream Virginia economy and culture. Their stories come alive in this exhibition, which explores the lives of immigrants from a wide variety of homelands who settled in every part of the state. Current debates over the treatment of illegal immigrants in the state and the nation make this a timely exhibition.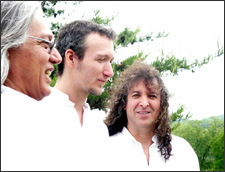 Friday, July 23, 2010
The Library of Virginia will present a concert by Solazo. Hailing from Chile, Argentina, and Ecuador, the four members of Solazo will offer up a unique blend of Latin folk, contemporary dance music, and soulful ballads that appeal to all ages and cultures. Concert tickets are $10 and are available for purchase through the Virginia Shop (804-692-3524)...