Click any excerpt below to read the full article.
Library of Virginia Looking for Volunteers

The Library of Virginia is seeking enthusiastic, energetic, and dependable individuals to serve as volunteer docents. Docents are needed to greet and welcome visitors and to guide tours of and answer questions about the Library's changing exhibitions. Additionally, docents will serve as educational instructors for school-age visitors, and assist in the development of the Library's educational programs. On occasion, docents will assist with various support activities such as processing mass mailings or staffing special events...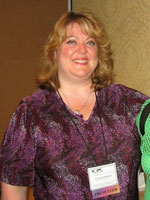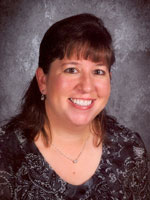 Anderson and Zecher Receive 2010 Anne and Ryland Brown Teacher Research Fellowships

The Library of Virginia is pleased to announce the second annual Anne and Ryland Brown Teacher Research Fellows for 2010. Founded in 2009, the Anne and Ryland Brown Teacher Research Fellowship provides Virginia educators the opportunity to research and study...
Archivists Launch "Out of the Box" Blog

Every box of records that arrives at the Library of Virginia is full of possibilities. We never know what we're going to find in even the most seemingly mundane record series. A joy of our work is sharing with colleagues and friends the images, documents, and stories that pique our interest as we process the collection. The Library's archivists want to share these discoveries with those outside our professional circle. Therefore, we are pleased to announce the official launch of the Out of the Box blog, a project of the Local Records, State Records, and Private Papers staff at the Library of Virginia. We hope to share the interesting things we find while processing the collection as well as...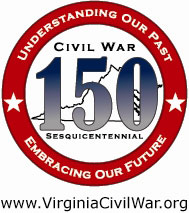 Library of Virginia to Lead Civil War 150 Legacy Project on Document Digitization and Access

The Virginia Sesquicentennial of the American Civil War Commission and the Library of Virginia have partnered to create a statewide online collection of original Civil War manuscripts that remain in private hands. The Civil War 150 Legacy Project focuses on manuscript materials created between 1860 and 1865 that reflect social, political, military, business, and religious life in Virginia during the period of the Civil War and the early period of Reconstruction...

ALA and Scholastic Library Publishing Announce 2011 National Library Week Grant

Libraries across the United States are invited to apply for a $3,000 Scholastic Library Publishing National Library Week Grant, which will be awarded to a single library for the best public awareness campaign incorporating the 2011 National Library Week theme, Create your own story @ your library...
Visiting the Virtual Virginia Board of Public Works Map Collection

On February 5, 1816, the Virginia General Assembly established a "Fund for Internal Improvement," or Board of Public Works, for "the purpose of rendering navigable, and uniting the canals, the principal rivers, and of more intimately connecting, by public highways, the different parts of this Commonwealth" (Acts of Assembly, 1815–1816). The BPW was dissolved in 1902, and the materials were transferred to the Library of Virginia in 1903. The collection consists of more than 700 volumes and 80,000 items of which the maps account for 500...
Preaching to the Choir: Recent Immigrants Explore the History of Immigration to Virginia

Imagine leading an exhibition tour for a group of young adults, all from different countries, all recently arrived in the United States, and trying to teach them about immigration. They should have been teaching us, the tour guides. In fact, they did a lot of nodding because just about everything we shared during our tour of The Land We Live In, The Land We Left: Virginia's People hit home with them. Members of this group of ESOL students (English for speakers of other languages) represented a wide variety of homelands: Iraq, Korea, Senegal, Latin America, Japan, Morocco, Ethiopia, and Iran. As newcomers to both the United States and the Library of Virginia, these visitors learned of the varied stories of other immigrants but also gained...

Snapshot Day Reveals Importance of State's Libraries

Libraries all over Virginia held a "Snapshot Day" between April 19 and 30 to collect information and photos illustrating the impact that Virginia libraries make in their communities on a typical day. Snapshot Day is a Virginia Library Association and Library of Virginia project, based on similar projects of the same name that began in New Jersey and have been held all over the country...

VCOG Seeks Nominations for Freedom of Information Awards

Do you know someone who works hard to keep government open and accountable? Have you read an article, seen a television show, or heard a radio program that helped you understand the importance of government records and meetings? Has someone in local or state government demonstrated a real commitment to citizen access to government information...
Virginia Authors Win Awards

Charlottesville poet Eleanor Ross Taylor, winner of the Library of Virginia's Poetry Prize in 2000 for Late Leisure, has won the American Poetry Foundation's Ruth Lilly Poetry Prize. The $100,000 award honors a living U.S. poet whose lifetime accomplishments warrant extraordinary recognition...

Most events are free and are open to the public. For specific locations, times, and details on the events listed below please visit our calendar of events.

Thursday, July 15, 2010
Backroads & Byways of Virginia: Drives, Day Trips & Weekend Excursions
Bill Lohmann, a writer and columnist for the Richmond Times-Dispatch, will discuss and sign Backroads & Byways of Virginia, his new book giving readers 15 itineraries for great drives and day trips of roads less traveled. Follow the Crooked Road, a music trail; hit all the points in the historic triangle of Jamestown, Williamsburg, and Yorktown; and wend your way along the Blue Ridge Parkway through some of the loveliest scenery the region has to offer.

Tuesday, July 20, 2010
Curator-led Tour of The Land We Live In, the Land We Left: Virginia's People
Join curator Lisa Goff for an in-depth tour of the exhibition, which explores immigrants' varied stories and their contributions to the state's increasingly diverse cultural composition. RSVP by July 16 to 804-692-3901. Space is limited.

Thursday, July 22, 2010
"Books on Broad" Featuring Dead in the Water by Meredith Cole
Join us for the "Books on Broad" Book Club at the Virginia Shop, an informal gathering where Meredith Cole will speak about and read from Dead in the Water, her second mystery featuring Lydia McKenzie. McKenzie is taking portraits of prostitutes on the waterfront of Williamsburg, Brooklyn, when her art project takes a deadly turn. Dead in the Water is a thrilling adventure, boasting memorable characters and a vivid setting.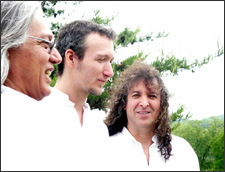 Friday, July 23, 2010
The Sounds of South America: Music by Solazo
Hailing from Chile, Argentina, and Ecuador, the four members of Solazo will offer up a unique blend of Latin folk, contemporary dance music, and soulful ballads that appeal to all ages and cultures. Their newest CD, Mindful Journeys, is an exciting compilation of original music inspired by traditional styles borrowed from Spain, Cuba, Argentina, Chile, Brazil, and Ecuador. Layered with sensual Cuban rhythms and spiked with the unusual flavors of Andean sounds (panpipe, charango, and mandolin), the authentic and artful arrangements move fluidly from flamenco to mambo within the course of a single song. The band's sound is further distinguished by enchanting and pure vocal harmonies that consistently captivate. A crowd favorite at the Richmond Folk Festival, this group of immigrants currently calls Floyd County, Virginia, home. This concert is offered in conjunction with the Library of Virginia's exhibition The Land We Live In, the Land We Left: Virginia's People.

Tuesday, July 27, 2010
Money Makers: Inside the New World of Finance and Business
Dr. Chris Howard, president of Hampden-Sydney College, a Rhodes Scholar, and recipient of the Bronze Star for Distinguished Service in Combat in Afghanistan, will discuss and sign Money Makers, a book he co-wrote with David Snider. Money Makers illuminates the often-secretive industries of the private sector that drive the modern economy. Snider and Howard draw on interviews with top executives to reveal the histories, mechanics, operations, and challenges of investment banking, venture capital, private equity, hedge funds, management consulting, and the management of Fortune 500 companies. In today's volatile market, Money Makers is a must-read—an indispensable guide that puts the current financial world into perspective.

Wednesday, August 25, 2010
Rebecca Skloot will be at the Library at 6:00 PM to discuss and sign The Immortal Life of Henrietta Lacks, her intriguing and moving account of a woman who died of cancer in 1951 but lives on through cells taken from her tumor while she was undergoing surgery. Her name was Henrietta Lacks, but scientists know her as HeLa. She was a poor southern tobacco farmer who worked the same land as her slave ancestors, yet her cells—taken without her knowledge—became one of the most important tools in medicine. The first "immortal" human cells grown in culture, they are still alive today, though she has been dead for more than 60 years...

Through Saturday, October 30, 2010
The Land We Live In, the Land We Left: Virginia's People
Raising his glass at a July 4th celebration in 1852, a young Irish-American resident of Richmond toasted "the land we live in; not forgetting the land we left." The sentiment reflects the history of more than four centuries of Virginia immigrants, who nurtured the traditions of their homelands even as they participated in the mainstream Virginia economy and culture. Their stories come alive in this exhibition, which explores the lives of immigrants from a wide variety of homelands who settled in every part of the state. Current debates over the treatment of illegal immigrants in the state and the nation make this a timely exhibition.