Click any excerpt below to read the full article.
Library of Virginia Announces Finalists for the 15th Annual Literary Awards

Nine authors are the finalists for the Library of Virginia's 15th Annual Library of Virginia Literary Awards honoring Virginia authors or, in the case of nonfiction, works on a Virginia subject. Two additional authors will receive honorable mentions.

The finalists were chosen by an independent panel of judges from more than 130 books nominated for the awards. The winners in each category will be selected from among these finalists and announced at a gala...
Act for Establishing Religious Freedom Nominated for Preservation

The Library of Virginia has nominated Virginia's 1786 Act for Establishing Religious Freedom for consideration as one of Virginia's 2012 Top 10 Endangered Artifacts.

Virginia's Top Ten Endangered Artifacts program is designed to create awareness of the importance of preserving artifacts in care at museums, libraries, and archives throughout the commonwealth and in the District of Columbia. Twenty-one institutions have nominated items that they believe tell a significant story and deserve to be recognized on this...
Virginia Literary Festival Celebrates Virginia's Literary Scene
Taking place from October 17 through October 20 and anchored by the popular James Rivers Writers Conference and the elegant Library of Virginia Literary Awards Celebration, the 2012 Virginia Literary Festival celebrates Virginia's rich literary resources with a series of events aimed at diverse literary audiences. The events are varied and include a writing workshop for teens, a movie screening, an evening exploring the relationship between poetry and the visual arts, and a luncheon with the venerable writer Tom Robbins. For a listing of programs and registration information, visit...
Access Exemplary Reference Resources Online from Home!

Library of Virginia users now have free remote access to two exemplary reference resources from Oxford University Press.

Oxford English Dictionary (OED) – This title is considered to be the definitive guide to the English language, and provides the meaning, history, and pronunciation of 600,000 words, past and present, from across the English-speaking world. It covers more than 1,000 years of English language. The OED is different from dictionaries of current English, which focus on present-day meanings. In addition to current meanings, the OED also offers the history of individual words, and of the language—traced through 3 million quotations, from classic literature...
Records Management Workshops on the Road in the Fall

The Library of Virginia's Records Analysis Services section is introducing a new training initiative to provide one-day, interactive records management workshops in six different regions of the commonwealth. The full-day workshops will cover requirements of the Virginia Public Records Act, responsibilities of a records officer and strategies for fulfilling that role, records disposition, and electronic...
Where History Begins: Celebrating Our Successes to Be Held on October 1

The Library of Virginia will kick off Archives Month in style on October 1 by offering Where History Begins: Celebrating Our Successes, a workshop for local historical societies. Participants will learn strategies for planning and completing successful projects, evaluating and working effectively with their collections, identifying grant opportunities and partnerships, and building support for their organizations.

The day-long workshop will feature concurrent sessions in the morning and afternoon, a presentation on a successful collaborative local history preservation project, and tours of Virginia's storied archives. Among the session topics will be: Stories of Virginia Found in the Chancery...
Annual Slatten Lecture to Feature Lloyd deWitt Bockstruck

The Friends of the Virginia State Archives will present the 13th annual Richard Slatten Lecture as part of its annual meeting on Saturday, September 22, 2012, at the Library of Virginia, with registration beginning at 8:30 AM. Lloyd deWitt Bockstruck, nationally known genealogist, author, lecturer, and educator, will deliver four lectures that focus on research, discovery, and interpretation in genealogical research.

From 1979 until 2009, Bockstruck was the supervisor of the Genealogy Section of the Dallas Public Library, named one of the "Top 10 Public...
LVA to Offer Free E-books to State's Public Libraries

The Library of Virginia and Library Ideas, LLC, are pleased to announce a statewide agreement to provide all public libraries in Virginia with access to a collection of always-available e-books. The service, called Freading (for free reading) eBooks, is offered by the Library of Virginia through funding provided by the Institute of Museum and Library Services, and should be available at local libraries in September. Library Ideas, LLC, is a global media company focused on libraries.

The Freading eBooks service allows each library to start with an eBook collection of 20,000 titles from 200 publishers, with new additions coming each week. Workman, Algonquin, Kensington, Sterling, Sourcebooks, and Andrews McMeel are just some of the participating...
CCRP Grants Given to 32 Projects across Virginia

The Library of Virginia is pleased to announce that the Circuit Court Records Grant Review Board has awarded 32 grant projects totaling $218,465 to local circuit courts. The board is comprised of six members: four circuit court clerks, appointed annually by the president of the Virginia Court Clerks' Association; and two staff members from the Library of Virginia, currently the State Archivist and the Local Records Program Manager. The board determined that the item conservation category was its first priority for funding. The board reduced the number of items being conserved in this category by ranking the relative...
Board Sets Meeting Schedule

At its annual meeting in June the State Library Board approved the schedule for its July 1, 2012, through June 30, 2013, meetings. The 15-member Library Board will meet at the Library of Virginia, 800 East Broad Street, in Richmond on: September 24, 2012; January 14, 2013; April 8, 2013; and June 24, 2013. Meetings of the board are open to the public.
IMLS Director Visits Richmond Cultural Attractions

Susan Hildreth, director of the Institute of Museum and Library Services, visited several Richmond museums and cultural attractions, including the Library of Virginia, on July 24 and 25. Hildreth, who was appointed to head IMLS by President Obama in 2010, was in Richmond for private...

All events are free and take place from noon until 1 PM in the conference rooms at the Library of Virginia unless otherwise noted.

Tuesday–Thursday, August 14–16, 2012
Third Annual Anne & Ryland Brown Teacher Institute
Time: 8:30 AM–3:30 PM
Space for the full conference is limited to 25 educators. To register: https://co.clickandpledge.com/advanced/default.aspx?wid=55052
The 2012 Anne and Ryland Brown Teacher Institute is a three-day event with something for all Virginia educators. Day 1 of the conference is open to all Virginia K–12 social science and history educators, while the full three-day conference is open to those who teach civics and government in Virginia.

Wednesday, August 15, 2012
"Books on Broad" Featuring Paul Herbert
The Jefferson Hotel: The History of a Richmond Landmark
Time: 5:30–7:30 PM
Place: Lobby
Join local historian Paul Herbert as he recounts stories of heiresses, actors, musicians, and celebrities in this all-encompassing history of the Jefferson Hotel that is sure to delight anyone who has ever stayed within its treasured walls. Light refreshments (wine and cheese) will be served (5:30–6:00 PM), followed by author talk (6:00–7:15 PM), and book signing (7:15–7:30 PM).

Through Saturday, August 25, 2012
Lost & Found
Place: Lobby and Exhibition Gallery
Time: 9:00 AM–5:00 PM
What do you collect and value? Lost and Found examines the constantly changing fabric of our world. Things disappear from our cultural landscape, sometimes almost without notice—signs, buildings, even towns—and others go into attics, basements, and landfills. Some are saved and carefully stored and preserved; others intentionally destroyed, sometimes dramatically.
Explore the spectacular destruction of archives by chance and nature, the intentional destruction of personal papers, the careful preservation of family treasures, and the assemblage of materials in a bank safe deposit.
Saturday, September 1, 2012—Monday, September 3, 2012
Closed for Labor Day holiday weekend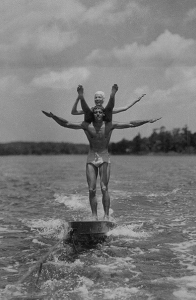 Friday, September 7, 2012
First Fridays East
The Spirit of Virginia: Photographs for the 1939 New York World's Fair
Time: 5:30 PM–6:30 PM
Place: Lobby
Richmond's popular arts and cultural program First Fridays Art Walk makes a special expansion east with "First Fridays East" to connect the Library of Virginia with the University of Richmond Downtown. See photographs of Virginia scenes that were displayed in the Virginia Room at the 1939 World's Fair. The photographs provided an "infomercial" for the state, promoting it as a place not just of historic shrines and natural beauty, but as one of scientific, artistic, and intellectual sophistication, a modern state of concrete highways, world-class museums, and business-friendly public policies. The program features Depression-era music and light refreshments in the main lobby of the Library of Virginia (5:30–6:30 PM), followed by the opening of the exhibition in the UR Downtown exhibition gallery with gallery talk by exhibition curator Hayley Harrington at 7:00 PM. Light refreshments will also be available at UR Downtown.

Wednesday, September 12, 2012
"Books on Broad" Featuring Wendy Powers & Robin McLeod
The Testament of Judith Barton
Time: 5:30–7:30 PM
Imagine the cinematic masterpiece Vertigo retold by its tragic heroine. As Wicked does for The Wizard of Oz, this novel reveals the secret history behind a classic story from a mysterious woman's point of view. Light refreshments (wine and cheese) will be served (5:30–6:15 PM), followed by author talk (6:15–7:15 PM), and book signing (7:15–7:30 PM).


Thursday, September 13, 2012
The Right-Hand Shore
Christopher Tilghman will discuss the culture of the Eastern Shore and how it is reflected in his new novel, The Right-Hand Shore. Set in Maryland in the late 19th and early 20th centuries, Tilghman's story explores the desires that drive people to try to overcome the past. Their efforts are all the more difficult because they keep looking back on the paths already traveled instead of the ones ahead of them.

Friday, September 21, 2012
"The Earth Belongs Always to the Living generation": The Constitution of Virginia–Past, Present, and Future
Place: Lecture Hall
Time: 5:30–7:30 PM
The quotation in this program's title was written by Thomas Jefferson to James Madison in 1789. It begins, "No society can make a perpetual constitution or even a law. " Jefferson staunchly believed that no government was set in stone, and the history of Virginia's constitution amply demonstrates that maxim. It was enacted in 1776 and, since then, it has been revised five times. A. E. Dick Howard, professor of law and public affairs at the University of Virginia and an internationally recognized expert on constitutional law, will lead a spirited discussion that traces the document's evolution up to the most recent revision (1971) and explores its applicability to its citizen's needs in the present day. This program complements the Library's latest exhibition, You Have No Right: Law and Justice in Virginia.

Monday, September 24, 2012–Saturday, May 18, 2013
You Have No Right: Law and Justice Exhibition
Place: Lobby and Exhibition Gallery
Time: 9:00 AM–5:00 PM
Using Virginia cases—and the stories of the people behind them—You Have No Right: Law and Justice will demonstrate how the law affects individuals directly and how people have used the law to achieve political and social goals. Using original records and electronic resources to convey the themes of human rights, citizenship, and the rule of law in a lively and engaging presentation, visitors will explore questions about citizenship, marriage rights, eminent domain, and why prosecutors have to prove guilt and defense lawyers don't have to prove innocence.