Click any excerpt below to read the full article.
Get Your Tickets Now for the 2015 Literary Awards

Join us on October 17 for the 18th annual Library of Virginia Literary Awards, featuring Lifetime Achievement Award honoree Jan Karon. The event, which is hosted by best-selling Virginia author Adriana Trigiani, includes a cocktail reception with the literary award finalists, a seated dinner, ceremony, and open bar. Tickets for the Literary Awards are $175, while tickets for the Literary Luncheon begin at $55. The Literary Luncheon, presented in partnership with James River Writers, features medal presentations for all Virginia Literary Award finalists and a keynote presentation by Jan Karon. Books by the...
Library Gearing Up for Bike Races
The Library of Virginia is gearing up for the UCI Road World Championships, which take place September 19–27. The main race route passes in front of the Library of Virginia, which offers the Library a unique opportunity to be engaged in this community-wide event. For the past several months, a small group of Library staff members have brainstormed about ideas for external and internal displays featuring...
21 Organizations to Collaborate on First-ever Virginia Shakespeare Initiative
A planning committee composed of representatives from the American Shakespeare Center, Virginia Commission for the Arts, Virginia Foundation for the Humanities, and Washington and Lee University has officially launched a partnership with more than 20 Virginia organizations (including the Library of Virginia) to coordinate the Virginia Shakespeare Initiative—a statewide commemoration of...
Join the Semper Virginia Society
The Library of Virginia Foundation invites you to become a Semper Virginia Society member. By becoming a member (membership starts at $50) you will continue to receive a print copy of Broadside magazinein the mail along with other benefits, discounts, and...
Joshua Poteat to Receive 2015 Carole Weinstein Prize in Poetry
Congratulations to Joshua Poteat, the recipient of the 2015 Carole Weinstein Prize in Poetry. Poteat is the author of The Regret Histories, which won the National Poetry Series 2014 prize; The Scenery of Farewell and Hello Again, chapbook, 2014; For the Animal, chapbook, 2013; Illustrating the Machine that Makes the World: From J.G. Heck's 1851 Pictorial Archive of Nature and Science; Ornithologies, which...
First Lady Recognizes Libraries as Partners in Fight against Childhood Hunger

On July 8 Virginia's First Lady, Dorothy McAuliffe, and representatives from the No Kid Hungry campaign joined children at the City of Roanoke's Main Library to celebrate the local Feed and Read program and the Library of Virginia and Virginia Department of Health's statewide support for the Summer Food Service Program. McAuliffe is a champion for the elimination of childhood hunger...
1817 Richmond Map Nominated to Be One of Virginia's Top 10 Endangered Artifacts
An 1817 manuscript map of Richmond by city surveyor Richard Young has been nominated for a position as one of Virginia's Top 10 Endangered Artifacts for 2015. This important early manuscript map of Richmond shows streets, land ownership, canal locks, the downtown...
Friends of the Virginia State Archives to Hold Annual Slatten Lecture in September
The Friends of the Virginia State Archives will present the annual Richard Slatten Lecture as part of its annual meeting on Saturday, September 12, 2015, at the Library of Virginia. Registration starts at 8:30 AM. Victor S. "Vic" Dunn, CG, will deliver four...


Monday, August 3, 2015
50th Anniversary of the Voting Rights Act of 1965: Protecting, Extending, and Ensuring the Franchise
Time: 7:00–9:00 PM
Place: Lecture Hall
The Virginia Historical Society's Lauranett Lee moderates a panel discussion with distinguished guests to commemorate the signing of the Voting Rights Act of 1965. The discussion will include recent U.S. Supreme Court decisions and congressional response. This event is cosponsored by the Martin Luther King Jr. Memorial Commission.The forum is free; however, space is limited. Persons desiring to attend should RSVP to bedwards@dls.virginia.gov. For additional information, please contact Brenda H. Edwards, Division of Legislative Services, bedwards@dls.virginia.gov or (804) 786-3591, ext. 232. This program complements Remaking Virginia: Transformation through Emancipation.

Friday, August 8, 2015
Find Your History at the Library of Virginia: Getting Started
Time: 9:30 AM–12:30 PM
Place: Conference Rooms
Join Library of Virginia archivists as they help introduce you to the types of records that are held in the Library's collections and help you get started with your genealogy research. No experience necessary.

Pre-registration required. Event registration and more information.

Saturday, September 5, 2015—Monday, September 7, 2015
Closed
Closed for Labor Day weekend
Saturday, September 19, 2015—Sunday, September 27, 2015
2015 UCI Road World Championships in Richmond. Expect excitement, traffic delays, and detours.

The nine-day 2015 UCI Road World Championships, cycling's pinnacle event, will feature about 1,000 cyclists from more than 70 countries. It is anticipated that more 250,000 spectators from within the area and around the world will attend the races. Each of the races will pass in front of the Library along Broad Street. The races begin after the morning rush hour and end before the evening rush hour. Roads will be closed an hour before the races begin and will reopen within an hour after each finishes. Expect excitement, traffic delays, and detours. More information is available at http://richmond2015.com.
Through Saturday, March 26, 2016
Remaking Virginia: Transformation through Emancipation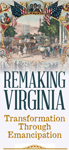 Time: 9:00 AM–5:00 PM, Monday–Saturday
Place: Lobby and Exhibition Hall, FreeEven as the Civil War was still being fought, the status of almost a half-million African Americans in Virginia began to change. No longer were they someone else's property—they were free. They anticipated the promise of change from their former status as slaves: the promises of education, political participation, and full citizenship. Yet, in their struggle to achieve these goals, freedmen and freedwomen faced the hostility of their former masters and the society that had long benefitted from their labor. Union troops and U.S. government officials reconstructing the Southern states were often indifferent. What challenges did African Americans face in their struggle to achieve what they believed freedom would bring them? What obstacles blocked their efforts to gain citizenship? How successful were African Americans during Reconstruction in claiming their objectives? Did the 14th and 15th Amendments to the Constitution significantly aid them in their struggles? The Library of Virginia's exhibition Remaking Virginia: Transformation through Emancipation offers a look at the changing world Virginians faced during Reconstruction.