Click any excerpt below to read the full article.
Library of Virginia Announces Finalists for the 18th Annual
Literary Awards
Nine authors are the finalists for the Library of Virginia's 18th Annual Library of Virginia Literary Awards honoring Virginia authors or, in the case of nonfiction, works on a Virginia subject. One additional author has received honorable mention.
The finalists were chosen by an independent panel of judges from 136 books nominated for the awards. The winners in each category will be selected from among these finalists and announced at a gala celebration on October 17, 2015, at the...
What's Happening at LVA During the 2015 UCI Road World Championships
The race course for the 2015 World Championships, which run from Sunday, September 20 through Sunday, September 27, passes along Broad Street in front of the Library of Virginia. We're inviting people coming out for the races to visit the Library. It won't be a normal week at the Library, but lots of fun things will be happening.
During race week the Library's new exhibition, Remaking Virginia: Transformation through Emancipation, will be open to the public. Visitors will be able to purchase cowbells to cheer on riders, neat bike-related souvenirs, Virginia-centric gifts, books, T-shirts, postcards, bookmarks and bookplates, and much more in...
Afro-American Historical & Genealogical Society to Hold Conference in Richmond
The Afro-American Historical and Genealogy Society's (AAHGS) national genealogical conference will be held October 15–17, 2015, in Richmond, Virginia. With the theme "Virginia, Where African-American Roots Run Deep: Family History and the National Narrative," this conference will explore Virginia's unique place in African-American family history, local and national episodes in the American history narrative, and connections between Virginia and the rest of the nation.
Preconference activities include visits to numerous historical sites and family research opportunities that only Richmond can offer. The Library of Virginia will provide conference attendees an introduction to using its genealogical resources, offered on multiple days; a lecture related to...
Donate to the Library and Become "Amazing"!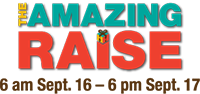 Never donated to the Library of Virginia? Now's the time! Help the Library through the upcoming charity event the Amazing Raise!
Beginning on Wednesday, September 16 at 6:00 AM and running through Thursday, September 17 until 6:00 PM, you have the opportunity to help the Library of Virginia by donating through the Amazing Raise! Created by Richmond's Community Foundation in 2010, the Amazing Raise has helped charities raise more than $5 million.
Anyone making a minimum donation of $25 to the Library of Virginia will be entered into a drawing for a $50 gift certificate from the Library's...
French Bicycle Maps from the Library's Collection Featured on Facebook and Twitter
In honor of the 2015 Road World Championships (Worlds), cycling's pinnacle event, which will soon take place in Richmond, the Library of Virginia will post digital images of French bicycle and automobile maps from our archival map collection on the Library's Facebook and Twitter pages. Mrs. Harry Hodges donated approximately 52 maps to the Library on March 13, 1941. Most are French bicycle maps that were published by the Paris firm Cartes Taride, located at 18 & 20 Boulevard, Saint Denis. A. Taride is noted as the editor of the series. Each sheet is separately numbered and titled, some are dated, and others are sectioned...
Mark Your Calendars for Final Holiday Shoppers Fair
After a 21-year run, the Museum Stores of Richmond Holiday Shoppers' Fair will be held for the last time on November 6 and 7 from 9:30 AM to 5:00 PM at Lewis Ginter Botanical Garden. This event is free and open to the public.
A special member preview takes place Thursday, November 5 from 5:00 to 8:00 PM. Members of any participating museum can show membership ID to receive 10 percent off all purchases...
Supporters Establish the Harriet Henderson Coalter Endowment
The Richmond Public Library Board of Trustees, the Richmond Public Library Foundation, and the Friends of the Library have established an endowment fund to honor Harriet Henderson Coalter for her ten years of service to the Richmond Public Library and her commitment to early childhood literacy and education.
Harriet Henderson Coalter came to the Richmond Public Library in 2005 from Montgomery County, Maryland, where she was director of Montgomery County Public Libraries for eight years. She has also served as director of the Louisville Free Public...


Saturday, September 5—Monday, September 7, 2015
Closed
The Library of Virginia will be closed for the Labor Day weekend.

Friday, September 11, 2015
Online Genealogy Resources
Time: 10:00 AM–Noon
Place: Conference Rooms, Fee
While not everything is available online, you can still get a start on your genealogy research by using the internet. Join Library of Virginia archivists to explore the online world of genealogy research. Your experience will be enhanced if you have already signed up for a Library of Virginia card, which you can do at the Library circulation desk the morning before the class.

Pre-registration required. For registration and more information, go to http://www.eventbrite.com/o/adrienne-robertson-6504598681?s=31424249.
Friday, September 11, 2015

Mark Warner the Dealmaker: From Business Success to the Business of Governing
Time: 5:30–7:30 PM
Place: Lobby, Free
Join author Will Payne and Senator Mark Warner for the Library of Virginia Foundation's launch of Payne's new book, Mark Warner the Dealmaker: From Business Success to the Business of Governing. Payne is principal of Bull Moose Strategies, which specializes in building bipartisan coalitions of business leaders, elected officials, public safety officers, sportsmen, and veterans. A reception precedes the talk.
Monday, September 21, 2015—Friday, September 25, 2015
2015 UCI Road World Championships in Richmond
Reading Rooms Closed. Parking Deck Closed to Public.

The reading rooms of the Library of Virginia will be closed to researchers from Monday, September 21, through Friday, September 25, because of the closure of Broad Street, the I-95 exit ramps toward westbound Broad Street, and numerous streets in downtown Richmond, as well as the closure to the public of the Library's underground parking deck. E-mail and telephone reference will be available during the week. The Library's exhibition Remaking Virginia: Transformation through Emancipation will be open to the public as will the Virginia Shop, which will feature neat bike-related souvenirs and Virginia-centric gifts. The Discovery Café will help you keep on the move during the bike races with a special offering of grab-and-go sandwiches, salads, fruit, chips, and cold drinks. For more on the Library during the 2015 UCI Road World Championships, see: http://www.lva.virginia.gov/news/uci-2015-world-championships.pdf For road closures: http://navigate.richmond2015.com/navigate/

Saturday, September 26, 2015
Closed
The Library will be closed on Saturday, September 26, when large numbers of people will descend on the downtown area for the Elite Women and Elite Men road races, making access to the Library difficult.
Through Saturday, March 26, 2016
Remaking Virginia: Transformation through Emancipation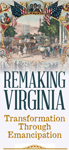 Time: 9:00 AM–5:00 PM, Monday–Saturday
Place: Lobby and Exhibition Hall, Free
Even as the Civil War was still being fought, the status of almost a half-million African Americans in Virginia began to change. No longer were they someone else's property—they were free. They anticipated the promise of change from their former status as slaves: the promises of education, political participation, and full citizenship. Yet, in their struggle to achieve these goals, freedmen and freedwomen faced the hostility of their former masters and the society that had long benefitted from their labor. Union troops and U.S. government officials reconstructing the Southern states were often indifferent.
What challenges did African Americans face in their struggle to achieve what they believed freedom would bring them? What obstacles blocked their efforts to gain citizenship? How successful were African Americans during Reconstruction in claiming their objectives? Did the 14th and 15th Amendments to the Constitution significantly aid them in their struggles? The Library of Virginia's exhibition Remaking Virginia: Transformation through Emancipation offers a look at the changing world Virginians faced during Reconstruction.