Click any excerpt below to read the full article.
Document Bank of Virginia Brings Primary Source Documents to Classrooms

Document Bank of Virginia (DBVa) is the Library of Virginia's online initiative to get primary source documents into classrooms. Using primary sources, teachers and librarians can make history relevant to students while helping them learn and understand state standards. DBVa will teach students to be critical thinkers as they analyze original documents and draw their own conclusions about Virginia's past.
Work on DBVa began in the summer of 2014. The goal of the project was to offer a streamlined, digital product to teachers and students (predominantly in grades 4–12) that connects Library of Virginia collection items to national history standards and Virginia SOLs. Unlike full lesson plans, the activities and information in DBVa are designed for small-group or independent...
Virginia Library Association Announces 2015 Award Winners
The Virginia Library Association (VLA) is pleased to announce the 2015 winners of the VLA Trustee Library Award, the George Mason Award, and the Friends of the Library Award. The awards will be presented at the VLA Annual Conference in Richmond on Friday, October 23, at the Richmond Marriott and Convention Center. Thank you to the volunteer members of the 2015 VLA Awards and Recognition Committee.
Trustee Library Award
The Trustee Library Award is presented annually in recognition of distinguished service to a library or libraries in Virginia. This year's winner is Michael L. Ramsey of the Roanoke Public Library Foundation. During his tenure, the Foundation's endowment has almost doubled...
Three Movers and Shakers Behind the Scenes to Depart
In the coming months, three Library of Virginia employees who play important behind-the-scenes roles will retire or leave the Library for new opportunities.
Pat Hiott, after 40 years with the state and nearly 30 at the Library of Virginia, will retire on November 1. She has managed the diverse technologies required to support public reading rooms (PCs, servers, networks, Wi-Fi, scanners, printers, and specialized software applications). Working mostly behind the scenes, often after-hours and on weekends, Hiott has kept the technology current and available through all the changes.
Susan Fauver, who has been with the state 40 years and at the Library (in two separate stints) 13 years, is retiring January 1. Fauver is the contract and procurement manager...
Library of Virginia Offers Students Free Online Services
As students to return to school, the Library of Virginia, with funding provided by the Institute of Museum and Library Services, offers a variety of resources to support learning in and out of the classroom.
The prekindergarten set will enjoy exploring the Day by Day Family Literacy Calendar (www.daybydayva.org). Each day, this website suggests a new fun activity to help develop pre-reading skills in young children. It also provides parenting information and resources. The family literacy calendar is available in both English andand Spanish.
For elementary and middle school students, helpful resources include (http://galesupport.com/state/lva/middle.php):
Kids InfoBits, designed for students in grades K–5. It offers full-text, age-appropriate, curriculum-related magazine, newspaper, and reference content for information on current events, the arts, science, health, people, government, history, sports, and...
The Library of Virginia and the Virginia Museum of Fine Arts Announce the 2015 Art in Literature: The Mary Lynn Kotz Award Winner
The Library of Virginia and the Virginia Museum of Fine Arts are pleased to announce the winner of the third annual Art in Literature: The Mary Lynn Kotz Award. This unique award recognizes an outstanding book that demonstrates the highest literary merit as a creative or scholarly work on the theme of visual artists or art. An eligible book may be a work of fiction, nonfiction, poetry, or a museum catalog, published in English by an American publisher.
This year's finalists for the Art in Literature Award are: Madame Cézanne by Dita Amory; Poe & the Visual Arts by Barbara Cantalupo; Mona Lisa: A Life Discovered by Dianne Hales; Rubens, Velázquez, and the King of Spain by Aneta Georgievska-Shine and Larry Silver; The Anatomy Lesson by Nina Siegal: and Lisette's List by Susan Vreeland. "There is no other national award like this one," Librarian of Virginia Sandra Treadway commented. "This year's entries were exceptionally strong, as the impressive list of finalists indicates."
The 2015 winner, selected by an independent panel of judges, is Lisette's List by Susan Vreeland. Vreeland is an internationally acclaimed author of art-related books, including Girl in Hyacinth Blue, The Passion of Artemisia, The Forest Lover, Life Studies, Luncheon of...
Poetic Principle to Feature An Evening with the Poetry of Claudia Emerson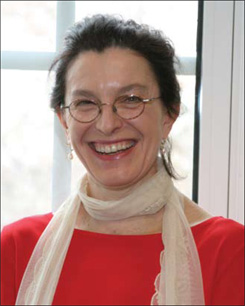 A distinguished group of poets and colleagues of the late Claudia Emerson, a Pulitzer Prize-winning poet, will read poems from her latest collections, Impossible Bottle and Opposite House, at the Library of Virginia on October 27.
Emerson, an immensely talented poet, was born and raised in Chatham, Virginia. She was the author of seven collections of poetry. She received the Pulitzer Prize in 2006 for Late Wife, a reflection on a failed first marriage and the beginning of a new love. She served as Virginia's poet laureate from 2008 to 2010. She taught at Virginia Commonwealth University...


Monday, October 12, 2015
Closed
The Library of Virginia will be closed for Columbus Day.

Wednesay, October 14, 2015
Restructuring the American Family
Time:Noon–1:00 PM
Place: Conference Rooms, Free
Before 1865, Virginia law refused to recognize the relationships of enslaved couples. Emancipation, however, permitted formerly enslaved people to reconnect, if not reunite, with family members. Local records archivist Greg Crawford will share stories found in the Library of Virginia's collections of African Americans seeking to rebuild their families following emancipation. He will also discuss resources offered by the Library to access these stories.
Friday, October 16, 2015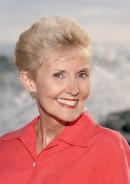 2015 Art in Literature: The Mary Lynn Kotz Award
Time: 5:30–7:30 PM
Place: Virginia Museum of Fine Arts, Reynolds Lecture Hall, Fee, $8. Tickets may be purchased online at http://vmfa.museum.calendar/
Hear New York Times best-selling author Susan Vreeland speak about her latest novel, Lisette's List, the 2015 winner of the Art in Literature prize, awarded jointly by the Library of Virginia and the Virginia Museum of Fine Arts. Set in the beautiful Provençal town of Rouillion, France, Lisette's List tells the story of three artists, three centuries, and three wars and explores the power of art in helping us comprehend and make sense of the world.

Vreeland will discuss how art has transformed her life and inspired her historical fiction, which includes Girl in Hyacinth Blue and Luncheon of the Boating Party, among other works. Reception and book signing in the Marble Hall follows the talk.

Saturday, October 17, 2015
Closed
Closed to prepare for annual Literary Awards celebration

Saturday, October 17, 2015
Literary Luncheon
Time: Noon–2:00 PM
Place: Richmond Convention Center, 403 N 3rd St, Richmond, VA 23219, Fee. $65 ($55 for Semper Virginia Society members)
The The Library of Virginia's 2015 Literary Luncheon features a question-and-answer session with this year's Literary Lifetime Achievement Award honoree, Jan Karon, as well as medal presentations for Literary Award finalists. Karon and the finalists will be available for book signings after the luncheon. For tickets or more information, call 804-692-3900 or go to www.lva.virginia.gov/public/litawards.

Saturday, October 17, 2015
Library of Virginia Literary Awards Celebration
Time: 6:30–10:30 PM
Place: Library of Virginia, Fee. $175 ($225 for Literati Circle) http://www.thevirginiashop.org/VLFevents.aspx
The Library of Virginia's annual Literary Awards Celebration will feature Lifetime Achievement Award recipient Jan Karon. Tickets include a cocktail reception with the authors, seated dinner, presentation, and book signings. For tickets or more information, call 804.692.3900 or go to www.lva.virginia.gov/public/litawards.

Monday, October 19, 2015
Celebrate Archives Month 2015: Archival Treasures — Find Your Hidden Gem
Time: 10:00 AM–Noon or 2–4 PM, Free but registration required.
Come to the Library of Virginia for a special "treasure hunt" tour. Explore some of the Library's many unique treasures, from newspapers and private papers to local and state records and special collections. Registration required. Go to www.eventbrite.com/e/behind-the-scenes-tour-archives-month-at-the-library-of-virginia-tickets-18053613845.

Tuesday, October 27, 2015
Poetic Principles: An Evening with the Poetry of Claudia Emerson
Time: 6:00–7:30 PM
Friends and colleagues of the late Claudia Emerson, a Pulitzer Prize–winning poet, will read poems from her latest collections, Impossible Bottle and Opposite House. A reception precedes the event.

Through Saturday, March 26, 2016
Remaking Virginia: Transformation through Emancipation
Time: 9:00 AM–5:00 PM, Monday–Saturday
Place: Lobby and Exhibition Hall, Free
Even as the Civil War was still being fought, the status of almost a half-million African Americans in Virginia began to change. No longer were they someone else's property—they were free. They anticipated the promise of change from their former status as slaves: the promises of education, political participation, and full citizenship. Yet, in their struggle to achieve these goals, freedmen and freedwomen faced the hostility of their former masters and the society that had long benefitted from their labor.