Click any excerpt below to read the full article.
Dictionary of Virginia Biography Reaches a Digital Milestone
The Library of Virginia's award-winning Dictionary of Virginia Biography (DVB) is transitioning from a printed publication (three volumes to date) to an online resource, and we are pleased to announce that the DVB has published more than 500 biographies online. Biographies of Virginians with surnames from Aaroe through Fiveash, in addition to others further...
2016 Anne and Ryland Brown Teacher Research Fellowship is Open to Virginia 4th–12th Grade History and Social Science Educators
The Library of Virginia is pleased to announce the Anne and Ryland Brown Teacher Research Fellowship. The goal of the program is to enhance knowledge and training in history and social science instruction in the commonwealth of Virginia by providing educators with an opportunity for in-depth study and the development of teaching materials in collaboration with members of the Library of Virginia's professional staff. Over the course of the summer, the Brown Fellow works with Library of Virginia staff members to pursue...
Governor McAuliffe Appoints Four to State Historical Records Advisory Board
Governor Terry McAuliffe has announced the appointment of four new members of the State Historical Records Advisory Board. The four are: Audrey P. Davis, of Washington, D.C., director of the Alexandria Black History Museum; Dr. R. P. W. Havers, of Lexington, president of the George C. Marshall Foundation; Garrett McGuire, of Arlington, manager of state government affairs at the Air-Conditioning, Heating, and Refrigeration...
New Partnership Helps Library Users Check Out a Visit to a Virginia State Park
Libraries across Virginia have a new resource available to help families explore and enjoy the natural world thanks to a partnership between the Library of Virginia, Virginia State Parks, and the Science Museum of Virginia. Ninety–five libraries are each receiving four nature backpacks to make available for families to check out and learn about nature in their backyard or local park or at one of Virginia's 36 state parks. More backpacks will be available as other libraries decide to participate...
Virginia State Capitol Hosts Exhibition on Winston Churchill's Address to the General Assembly
The Virginia General Assembly, in partnership with the Capitol Square Preservation Council, presents an exhibition in the East Exhibition Gallery of the Virginia State Capitol entitled A Stand for Peace: Winston Churchill and the Call for Unity. The exhibition opened on the 70th anniversary of Churchill's historic March 8, 1946, address to a joint session of the General Assembly in the House Chamber. Churchill's speech came three days after he delivered his famous "Iron Curtain" speech at Westminster College...
Grants Available to Promote Understanding of History and Culture
The National Historical Publications and Records Commission (NHPRC) is seeking proposals that promote the preservation and use of historical records to broaden the public's understanding of our history and culture. The Access to Historical Records grant program is designed to support archival repositories in preserving and processing primary source material and in creating online tools that facilitate public discovery of historical records. Grants are normally for one or two years and for up to $200,000. Eligible applicants include U.S. nonprofit organizations, U.S. academic institutions, state or local government agencies, and federally or state recognized Native American tribes or groups. To learn more about the Access to Historical Records...
Libraries Encouraged to Support the Summer Food Service Program
First Lady of Virginia Dorothy McAuliffe and the Virginia Department of Health are working to eliminate child hunger in Virginia, and they are asking public libraries across the state to assist in this good work. During the school year, more than 530,000 young people receive free or reduced-price meals to facilitate their learning, but many of these children go without a nutritious meal during the day in the summer months when schools are closed. The staggering reality is that over 300,000 children in Virginia live in food-insecure households. Even though our economy is improving, and job growth projections are encouraging, families are still struggling. Between 2008 and 2015, the number of students qualifying for free or reduced-price lunch in Virginia grew by more...
Seventh Brown Teacher Institute Set for August 1–2
The 2016 Brown Teacher Institute, to be held August 1–2, 2016, will focus on First Freedom: Virginia's Statute for Religious Freedom, the Library's current exhibition.
What does "establishment of religion" mean? What kinds of government actions might be regarded as establishing religion? What kinds of government actions might restrict the free exercise of religion? Did the founding generation intend for the First Amendment to serve as a wall of separation between church and state, as Thomas...


Friday, April 8, 2016
Find Your History at the Library of Virginia: Getting Started
Time: 9:30 AM–12:30 PM, Monday–Saturday
Place: Conference Rooms, Fee
Join Library of Virginia archivists as they help introduce you to the types of records that are held in the Library's collections and help you get started with your Virginia–based genealogy research. No experience necessary. Pre–registration required. Event registration and more information.

Saturday, April 16, 2016
Voorhees Lecture on the History of Cartography: Virginia's District of Columbia
Time:1:00–3:30 PM
Place: Lecture Hall & Conference Rooms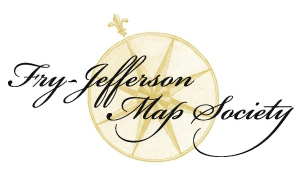 The 2016 Alan M. and Nathalie P. Voorhees Lecture on the History of Cartography features guest speakers Don Hawkins on "An Unappreciated Gift" and Dennis Gurtz on "The Evolving District of Columbia," along with an exhibition of Washington, D.C.–related maps from the Library's collections (11:00 AM–4:00 PM). The Fry–Jefferson Map Society hosts this free annual lecture series. The lectures begin at 1:00 PM, but you're welcome to arrive early for lunch (advance purchase required) and related events. Conservation Workshop: Minor Paper Repair with Leslie Courtois, the Library of Virginia's Conservator (10:00–11:00 AM). Cost: $15 (free for Fry–Jefferson Society Members). Advance registration required. Special Collections Presentation (11:15–11:45 AM). Visit the Special Collections Reading Room for a presentation of materials related to our nation's capital. Free. Lunches available for advance order/purchase. For workshop registration or more information, contact the Library of Virginia Foundation at 804.692.3900.

Monday, April 18, 2016 through March 2, 2017
First Freedom: Virginia's Statute for Religious Freedom
Time: 9:00 AM–5:00 PM, Monday
Place: Lobby and Exhibition Hall
No one familiar with today's public and political debates about religious liberty and the relationship of church and state can doubt that Thomas Jefferson's Statute for Religious Freedom holds lasting significance.

The Library of Virginia's exhibition First Freedom: Virginia's Statute for Religious Freedom explores the intent and interpretation of the statute, one of the most revolutionary pieces of legislation in American history.

Wednesday, April 20, 2016
"Books on Broad" Featuring Debra A. McClane and Walter Smalling Jr. The Gentleman's Farm: Elegant Country House Living
Time: 5:30–7:30 PM
Place: Conference Rooms


For four centuries, the ideal of the gentleman's farm has inspired Virginians to create extraordinary homes on landscapes of unparalleled beauty. Often places of retreat, these houses display the virtues of the very best of American historic and classical architecture, incorporating harmonious proportion, elegant interiors, and thoughtful design in traditional styles. Each one in its way a model of taste and beauty, the 23 houses of The Gentleman's Farm: Elegant Country House Living are an expression of an American ideal of domestic happiness, the very picture of home, which has served to influence the style of residential building across the country. Houses depicted range from a centuries–old home of a former president to recently built residences. Join us for an exploration of the book with co–author Debra A. McClane, an architectural historian and preservationist and the author of Botetourt County, Virginia, Revisited and Walter Smalling Jr., an architectural photographer whose work has been featured in Architecture, House Beautiful, Architectural Digest, and many others. Reception (wine and cheese) 5:30–6:00 PM, book talk 6:00–7:00 PM, and book signing 7:00–7:30 PM.

Thursday, May 5, 2016
Poetic Principles Featuring Monticello in Mind
Time: 5:30–6:30 PM
Place: Conference Rooms
Join us for poetry readings from Monticello in Mind by Allison Seay, Kent Ippolito, Elizabeth Seydel Morgan, Ron Smith, David Wojahn, and friends. Edited by Lisa Russ Spaar, poet and professor of English and creative writing at the University of Virginia, Monticello in Mind covers the complex legacy of Jefferson and race, Jefferson as a figure of Enlightenment rationalism, and Jefferson as an early colonizer of the West.