Click any excerpt below to read the full article.
Giovanni to Receive 2016 Literary Lifetime Achievement Award from the Library of Virginia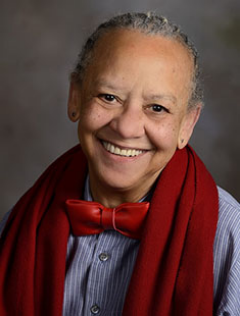 Each year the Library of Virginia grants a Literary Lifetime Achievement Award to recognize outstanding and long-lasting contributions to literature. This year, the Library will honor renowned poet Nikki Giovanni with the award. She uses her poetry to raise awareness of social issues, particularly those of gender and race.
Giovanni grew up in Cincinnati, Ohio, and Knoxville, Tennessee. By the time she received her undergraduate degree in history from Fisk University in 1967, she was an outspoken activist for civil rights and equality issues, organizing Cincinnati's first Black Arts Festival that year. In 1968, when Giovanni was only 24, she published her first books of verse, Black Feeling, Black Talk and Black Judgement. After brief teaching stints at Rutgers University, Queens College, and Ohio State University, she joined the English faculty at Virginia Tech in 1987...
Do You (or Someone You Know) Love Alex and Ani Jewelry?
Mark your calendar to visit the Alex and Ani store at Short Pump Town Center in Richmond on Wednesday, June 15, between 5:00 and 8:00 PM. During that time, 15 percent of the store's sales will benefit the Library of Virginia. Light refreshments will be served and Library of Virginia Foundation staff members will be present to greet you as you ...
Dave Grabarek Receives the BIO Biblio Award for his Service to Authors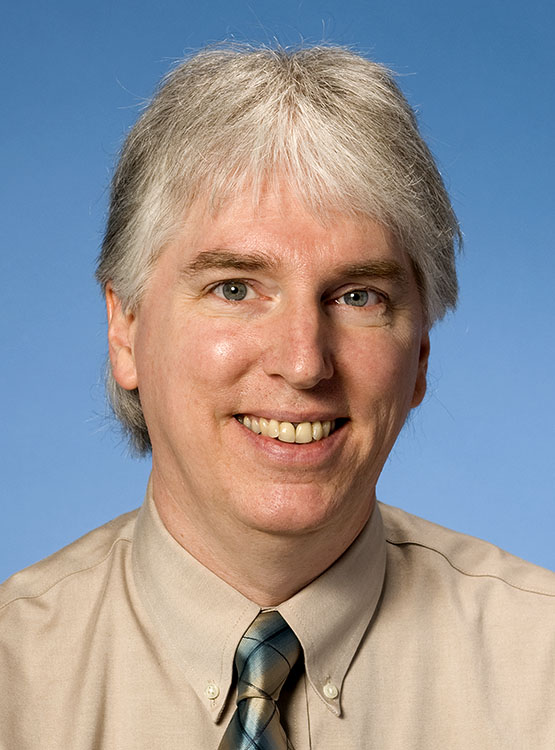 Biographers International Organization (BIO), the world's only international membership organization devoted to biographers and biography, held its 2016 conference June 3–5 in Richmond. On June 3, conference attendees were at the Library of Virginia for a series of readings from new biographies and a reception, where David Grabarek, an archival assistant at the Library, received the annual BIO Biblio Award recognizing a distinguished local archivist or research librarian.
Grabarek joined the staff of the Library of Virginia in 1996. He earned his bachelor of arts degree in English from Johns Hopkins University and his master of library science degree from the University of Maryland. He is known to researchers for his assistance in locating hard-to-find materials and books. His expertise and helpfulness have made him a favorite with patrons...
RUOnlineVA?
Virginia Governor Terry McAuliffe has announced a new initiative called RUOnlineVA. Led by the Center for Innovative Technology, the initiative asks Virginia citizens and businesses whether they have broadband service and, if so, what kind of service. The goal is to help the governor and other policy makers understand where broadband is needed most.
Citizens in need of Internet service are asked to log on to RUonline.virginia.gov—or to call the toll-free number 877-969-6685—to participate in a survey with a few questions...
Support the Library's Mission with an End-of-Fiscal Year Contribution: Renew Your Support or Become a Member—Today!
As we prepare to wrap up our fiscal year on June 30, the Library of Virginia is most grateful for the support of our members and donors. The Library depends on the support of individuals, like you, who help the Library acquire, preserve, and promote access to our unique collection of Virginia's history and culture.
If you have not yet had a chance to make your gift, or to become a first-time member, now is a great time to make your contribution and join!
Your tax-deductible donation will also give you all the benefits that come with membership, including an annual print subscription to Broadside magazine, 10 percent off all...
Voting for People's Choice Awards Continues
Each year the Library of Virginia solicits nominations of books published during the previous year by Virginia authors (or, in the case of nonfiction, about a Virginia subject) in the genres of fiction, nonfiction, and poetry. A panel of judges selects the finalists and winners of the juried awards in these categories. For the People's Choice Awards, we encourage readers and book lovers to vote for their favorite books from among five finalists selected with the help of a...
The Virginia Shop to Hold June Inventory Sale
Help save us from counting our stock! Regularly priced items at the Virginia Shop at the Library of Virginia will be reduced by 25% June 20–24. The Virginia Shop features the work of Virginia artists, authors, and artisans and focuses on products made in, and inspired by, the commonwealth. Both locations of the Virginia Shop will be closed June 27–30 for inventory.


Friday, June 10, 2016
Online Genealogy Resources
Time: 10:00 AM–Noon, Fee: $15 ($10 for Semper Virginia Society members)
While not everything is available online, you can still get a start on your Virginia genealogy research by using the internet. Join Library of Virginia archivists to explore the online world of genealogy research through the Library's website and academic databases. Your experience will be enhanced if you have already signed up for a Library of Virginia card, which you can do at the Library circulation desk the morning before the class. For registration and more information, go to http://www.eventbrite.com/o/adrienne-robertson-6504598681?s=31424249.

Tuesday, June 21, 2016
Panel Discussion: Religious Diversity and Immigration in Virginia
Time: 5:30–7:30 PM
Place: Lecture Hall, Free but registration required.
As a complement to First Freedom: Virginia's Statute for Religious Freedom, the Library will partner with the Virginia Center for Inclusive Communities to host a panel discussion exploring the intersection of religious freedom and immigration, focusing on how the concept of religious freedom informs or influences an immigrant's perceptions of citizenship. Aprilfaye Manalang, a sociologist and assistant professor at Norfolk State University, will serve as moderator for panelists Rumy Mohta, Dr. Imad Damaj, and Oscar Contreras, representing the Asian Indian, Muslim, and Latino communities in the metro Richmond area. This program is made possible through a grant from the Virginia Foundation for the Humanities and the National Endowment for the Humanities.

Thursday, June 23, 2016
Book Talk Featuring Plunky: Juju Jazz Funk & Oneness by James "Plunky" Branch
Time: 5:30–6:30 PM
Place: Lecture Hall. Free but registration required.

Saxophonist James "Plunky" Branch will discuss his new memoir, Plunky: Juju Jazz Funk & Oneness, in an interview with Peter Solomon, host of Jazz with Peter Solomon on WCVE 88.9 FM. A 2015 Strong Men and Women honoree, Branch has released more than 20 albums through his independent record label; worked as a studio musician, including for the hit sitcom The Cosby Show; composed hundreds of songs; and produced a documentary, Under the Radar: A Survey of Afro-Cuban Music. The talk will begin with a brief musical set from Branch.

Saturday, June 25, 2016
VOLUNTEER OPPORTUNITY: Transcribe-a-thon
Time: Noon—2:00 PM
Place: Library of Virginia, Network Training Center
Join other volunteers to transcribe handwritten pages by reading written text and typing it into digital form. Participate in enhancing access to collections of more than 400 years of Virginia history and culture. Twelve computer stations will be available. If you have your own laptop, please bring it! Transcribe–a–thons are facilitated by the volunteer organization HandsOn Greater Richmond. Minimum age is 16 (12 with an adult). Registration required.

Thursday, June 30, 2016—Sunday, July 10, 2016
CLOSED
Discovery Café is closed.

Saturday, July 2, 2016—Monday July 4, 2016
CLOSED
The Library will be closed for Independence Day weekend.

Through March 2, 2017
First Freedom: Virginia's Statute for Religious Freedom
Place: Exhibition Gallery & Lobby, Free
No one familiar with today's public and political debates about religious liberty and the relationship of church and state can doubt that Thomas Jefferson's Statute for Religious Freedom holds lasting significance. The Library of Virginia's exhibition First Freedom: Virginia's Statute for Religious Freedom explores the intent and interpretation of the statute, one of the most revolutionary pieces of legislation in American history.