Click any excerpt below to read the full article.

Library of Virginia and VMFA Announce Winner of Annual Art in Literature Award
The Virginia Museum of Fine Arts and the Library of Virginia are pleased to announce the winner of the annual Art in Literature: The Mary Lynn Kotz Award. This award recognizes an outstanding book in fiction or nonfiction that demonstrates the highest literary merit as a creative or scholarly work on the theme of visual artists or art. Categories include works of journalism, poetry, fiction, biography, and history, as well as museum exhibition...
Sign Up For a Library of Virginia Card
Don't live in Richmond? But you still want remote access to the wonderful subscription databases the Library has to offer? Or you have a card, but it's expired? You're in luck. The answer to your questions is as close as the nearest computer. The Library of Virginia offers remote registration and renewals to all Virginia Residents with a valid DMV–issued license or identification card. Just visit our website and complete the "online application form" or "online renewal form" and in a few short steps, you'll be done. You may register or renew at any time, day or night, and access is...
Library to Host Virginia Foundation for the Humanities Research Fellows
The Library of Virginia will host four research Fellows sponsored by the Virginia Foundation for the Humanities during the 2016–2017 academic year. In the autumn of 2016, Catherine A. Jones (University of California, Santa Cruz) will conduct research on "Child Prisoners and the Limits of Citizenship in the New South." Joining her during the fall semester will be Gregory Wilson (University of Akron), who will research and write on "Toxic Dust: The Virginia Kepone Disaster and the Legacy of Chlorinated Insecticides." In the spring of 2017...
Do you know of anyone excited about giving back to a great institution? Tell them about the Virginia Shop.
With locations in both the Library of Virginia and the State Capitol Building, the Virginia Shop is looking for a few good volunteer assistants one or two times a month. We feature the work of Virginia authors, artists, and artisans and focus on products made in, and inspired...
Library Helps Public Libraries Scan Yearbooks
Trying to remember the name of the quiet girl–who was also pretty and sweet–who sat behind you for four years in homeroom back in the day? The Library of Virginia is here to help.
In 2012 the Library of Virginia began working with 11 public libraries to loan scanners and computers to scan unique materials found in their collections. This pilot project was funded with a federal Library Services and Technology Act (LSTA) grant. Although much of what was scanned was school yearbooks, the libraries didn't have a good way to make them available...
Tickets on Sale for 2016 Virginia Literary Awards Celebration–October 15
Join us for one of the best literary parties of the year! On October 15, the Library of Virginia's annual Literary Awards Celebration will feature Lifetime Achievement Award recipient Nikki Giovanni, one of the country's preeminent African American poets. Giovanni will receive her award at the Literary Awards gala at the Library on the evening of October 15. Winners in the fiction, nonfiction, and poetry categories will be announced. Giovanni will also be the featured speaker earlier that day...
Governor McAuliffe Names Tim Seibles as Virginia's Poet Laureate
Tim Seibles is the new poet laureate of Virginia. The author of six collections of poetry, Seibles teaches English and creative writing at Old Dominion University, the Stonecoast MFA Program in Creative Writing, and the Cave Canem Foundation.
Seibles's collections of poetry include Body Moves, Hurdy-Gurdy, Hammerlock (a finalist for the Library of Virginia's literary award for poetry in 2000), Buffalo Head Solos, and Fast Animal, which won the Theodore Roethke Memorial Poetry Prize and was nominated for a 2012 National...
Mark Your Calendars for the 16th Anniversary National Book Festival
The National Book Festival will be held on Saturday, September 24, 2016, 10:00 AM–10:00 PM, at the Walter E. Washington Convention Center in Washington, DC. All programs are free of charge. The festival features more than 100 distinguished authors across many fields and in all genres of writing, with audiences ranging from young readers to adults. Among the authors scheduled to appear are Kwame Alexander, Philip Glass, Annette Gordon-Reed, Joyce Carol Oates, Salman...
New Benefits for Fry-Jefferson Map Society
We were pleased to launch the first Fry-Jefferson Map Society e-newsletter for members in August. A copy of the e-newsletter is available in PDF format on the Fry-Jefferson Map Society webpage Volume 1: August 2016. Take a look to find out more about the wonderful cartographic...


Saturday, September 3, 2016–Monday, September 5, 2016
CLOSED
The Library will be closed for the Labor Day weekend.
Saturday, September 10, 2016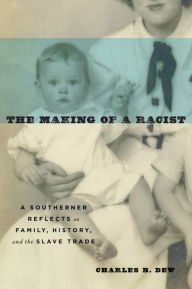 The Making of a Racist: A Southerner Reflects on Family, History, and the Slave Trade
Time: 1:00–2:30 PM, Free
Place: Lecture Hall
Charles Dew, one of America's most respected historians of the South and slavery, will reflect on his powerful autobiography of life in the Jim Crow South of the 1950s. He rejected his racist upbringing and became a scholar. His intent with The Making of a Racist is to answer the question put to him by Illinois Browning Culver, the African American woman who devoted decades to serving his family: "Charles, why do the grownups put so much hate in the children?"

Wednesday, September 14, 2016
Civil War Echoes: Voices From Virginia, 1860–1891
Time: 12:00–1:00 PM
Place: Conference Rooms
James I. "Bud" Robertson Jr., one of the nation's most renowned Civil War historians and Alumni Distinguished Professor in History emeritus at Virginia Tech, will speak about the selections he chose to include in Civil War Echoes and why the Civil War 150 Legacy Project collection is so important. Published as the final project of the Virginia Sesquicentennial of the American Civil War Commission, Civil War Echoes captures the thoughts and feelings of men and women who lived and fought in Virginia during the Civil War using excerpts from letters, diaries, and other documents brought to life through the Commission-sponsored Civil War 150 Legacy Project . Copies of Civil War Echoes will be available for purchase in the Virginia Shop at the Library, or by phone at 804-692-3524 or online at www.thevirginiashop.org for $19.95.

Wednesday, September 14, 2016
Civil War Echoes: Voices From Virginia, 1860–1891
Time: 5:30–7:30 PM
Place: Conference Rooms
See program description in previous calendar entry. A reception follows this evening talk.

Friday, September 16, 2016
Genealogy Workshop: Emigration and Naturalization Records of Virginians, 1657-1929
Time: 9:30 AM–12:30 PM, Fee: $25 ($20 for Semper Virginia Society members). Pre–registration required.
This workshop provides tools for those doing genealogical research on foreign-born ancestors who came to Virginia, focusing on emigration and naturalization records from the years 1657–1929. Part 1 covers laws and records concerning naturalization for colonial Virginia (1657–1776). Part 2 covers federal laws for naturalization and related Virginia records (1776–1929).

Monday, October 10, 2016
CLOSED
The Library will be closed for Columbus Day.

Wednesday, October 12, 2016
Behind the Scenes at the Library: Archives & Special Collections Tours
Time: 10:00–11:00 AM and 2:00–3:00 PM
Place: Meet at Front Desk in the Lobby, Free but registration required.
In honor of Archives Month, go behind the scenes of the Library of Virginia. Tour the second floor with a special stop in the Map Room, followed by a show–and–tell of intriguing items from our Archives and Special Collections.

Through March 2, 2017
First Freedom: Virginia's Statute for Religious Freedom
Place: Exhibition Gallery & Lobby, Free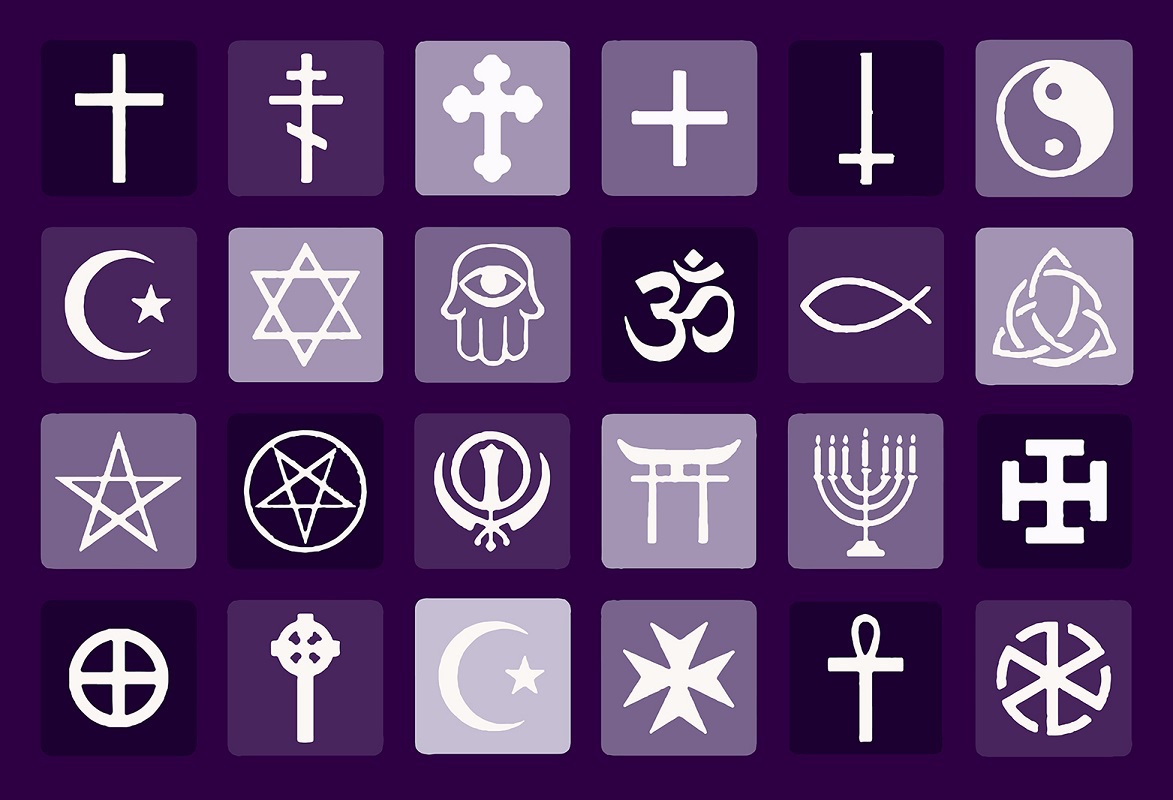 No one familiar with today's public and political debates about religious liberty and the relationship of church and state can doubt that Thomas Jefferson's Statute for Religious Freedom holds lasting significance.

The Library of Virginia's exhibition First Freedom: Virginia's Statute for Religious Freedom explores the intent and interpretation of the statute, one of the most revolutionary pieces of legislation in American history.