Search the Dictionary of Virginia Biography for Occupation by Personal Name
A search for a specific name will return all results containing any part of that name. For example, searching for the term Carter yields results that include Edyth Carter Beveridge, Carter Braxton, and Sara Elizabeth Dougherty Carter. There may be multiple results for a particular subject if he or she has more than one occupation or field of accomplishment.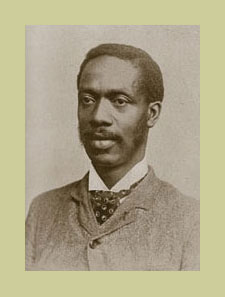 John Wesley Cromwell (1846–1927) published the
People's Advocate
, an Alexandria weekly newspaper.