Northern Virginia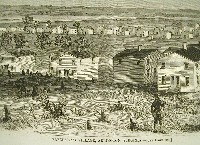 Although many Americans think of Northern Virginia only as a suburb or "sleeping community" of the District of Columbia, its history ties it securely to the events that have given Virginia her unique character. Home not only to the Pentagon, the CIA, and the National Cemetery, Northern Virginia is also the location of George Washington's Mount Vernon and George Mason's Gunston Hall. The first battle of the Civil War was fought at Manassas, and Arlington was the site of one of the largest Freedman's Villages in the Reconstruction South.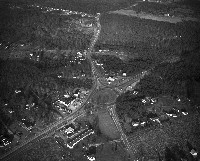 Northern Virginia kept its small-town nature for many decades. It was the vast increase in the size and scope of the federal government in the wake of the Second World War that spawned the growth and urbanization of Northern Virginia, as clerks and officials moved to the Washington D. C. area and service industries followed close behind. In fact, the majority of its citizens continue to work for the federal government and the armed services. In the last three decades, however, Northern Virginia has also become home to the headquarters of a significant and increasing number of large corporations. With its excellent public education, modern corporate architecture and historic sites of state and national interest, Northern Virginia thrives.
See images from George Mason University's Special Collections & Archives.
Archival and Special Collection Repositories in Northern Virginia | Archives Week 2003 Home