Shenandoah Valley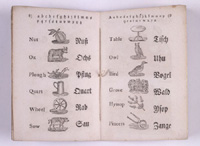 Click image to enlarge
Situated between the Blue Ridge and Allegheny Mountains, the Shenandoah Valley stretches from Harpers Ferry, West Virginia in the north to Roanoke, Virginia in the south. The Valley's beauty appropriately fits the meaning of the Indian word Shenandoah, "Daughter of the stars."
The first Europeans to set foot in the Valley were traders. Various expeditions, including Alexander Spotswood and the Knights of the Golden Horseshoe, explored the valley before the first settlers came in 1726. These first settlers came from Pennsylvania and were of German and Scotch-Irish descent. In 1738, the House of Burgesses divided the area west of the Blue Ridge Mountains into Frederick and Augusta Counties. A court was set up in Frederick Town (now Winchester), Frederick County in 1743, and in Staunton, Augusta County in 1745.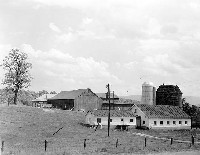 Click image to enlarge
The Valley experienced great turmoil in the years leading up to and during the Civil War. In 1859, a fanatic preacher from Kansas named John Brown sought to incite a slave revolt by capturing the federal arsenal at Harpers Ferry and arming the slaves of Virginia. During the war, Stonewall Jackson embarrassed several Union armies during both of his valley campaigns and Winchester changed hands over sixty times. Union general Philip Sheridan, under orders from Ulysses S. Grant, laid waste to the Valley, the breadbasket of the Confederacy, and insured that any bird who flew over the Valley would have to carry its own provisions.
The main industry in the Shenandoah Valley is agriculture, especially apples. There are also a number of turkey farms. Tourism is another major commodity in the Valley, with thousands enjoying the Civil War battlefields, Shenandoah National Park, and Skyline Drive. From hiking, camping, and canoeing, or otherwise enjoying its beautiful scenery, tourists flock to what is one of many historic and beautiful areas of Virginia.
Archival and Special Collection Repositories in the Shenandoah Valley | Archives Week 2003 Home