June 2018 Book Talks
---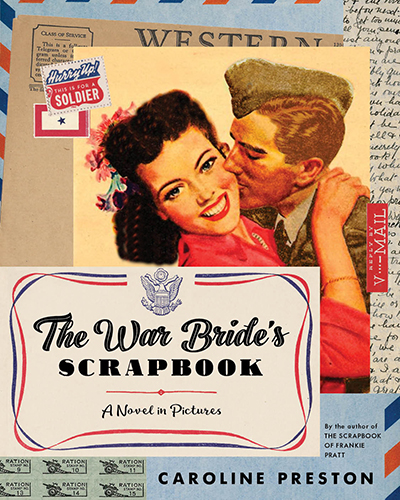 A TALK ON SCRAPBOOKS WITH CAROLINE PRESTON
World War II in Virginia: Homefront Stories Told Through Scrapbooks
Saturday, June 23, 2018
Time: 1:00 PM–2:30 PM
Place: Conference Rooms, Free

Caroline Preston will discuss her new novel, The War Bride's Scrapbook, which is presented in the unique form of a World War II scrapbook. The novel tells the story of Lila Jerome, who impetuously marries a soldier a week before he ships out to the European front. In a kaleidoscope of letters and drawings, Lila redefines her life and come to terms with a new marriage separated by an ocean and war. Preston will also show examples from the Library's vast collection WWII-era scrapbooks. You are invited to bring in your own family scrapbooks and WWII records. After the talk, Preston will give advice on how to preserve old scrapbooks and how to reproduce them for future generations. Media sponsor: The Richmond Times-Dispatch. Funding is provided by the Carole Weinstein Endowment for Virginia Authors and the Library Services and Technology Act administered by the Institute of Museum and Library Services.
---