Library Mourns Loss of Bob Clay
Robert Young Clay, who retired from the Library of Virginia in 2000, died May 6, 2010. Clay was an immensely knowledgeable archivist, a talented artist and gardener, a friend and mentor to staff, and a sought-after speaker for genealogical and historical societies.
He joined the staff of the then-Virginia State Library in 1970. An expert on genealogical research, early English and Virginia laws relating to inheritance and land, and heraldic art, Clay helped numerous patrons find the answers to their questions and carefully "schooled" Library staff on research procedures.
He earned his undergraduate degree in fine arts from the University of Knoxville and his master of library science degree from George Peabody College. He was a fellow of the Virginia Genealogical Society. Clay was buried in his hometown of Dixon Springs, Tennessee.
<< back to e-newsletter

Lee Smith to Receive Literary Lifetime Achievement Award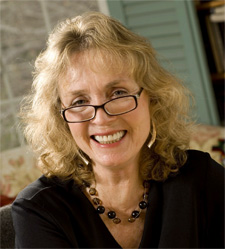 Grundy native Lee Smith is adding another honor to her long list of well-deserved accolades. On October 16, 2010, the Library of Virginia will present her with its 2010 Literary Lifetime Achievement Award at the 13th Annual Literary Awards Celebration.
Smith attended St. Catherine's girl's school in Richmond, Virginia, and graduated from Hollins College where Louis Rubin Jr., the Library of Virginia's 2003 Literary Lifetime Achievement Award Winner and founder of the creative writing program at Hollins, encouraged her to write. Her first novel, The Last Day the Dogbushes Bloomed, was developed from her senior thesis at Hollins College and was published by Harper and Row in 1968.
She is the author of 11 novels including Fair and Tender Ladies, Oral History, Saving Grace, The Last Girls, On Agate Hill, and Mrs. Darcy Meets the Blue-Eyed Stranger.
A retired North Carolina State University English professor, Smith has received numerous honors including:
North Carolina Literary Hall of Fame, 2009
Thomas Wolfe Memorial Literary Award for On Agate Hill, 2007
Southern Book Critics Circle Award for The Last Girls, 2002
Academy Award in Literature from the American Academy of Arts and Letters, 1999
Lila Wallace / Reader's Digest Award, 1995–1997
Robert Penn Warren Prize for Fiction, 1991
Weatherford Award for Appalachian Literature, 1989
O. Henry Awards, 1979 and 1981
Noted for her generosity, sense of humor, multifaceted characters, and historical accuracy, Lee Smith ranks among the South's most gifted writers. In 1991 she was elected as a member of the Fellowship of Southern Writers. Fellowship members are drawn from among writers of fiction, poetry, drama, criticism, and history. To be considered for membership a writer must have been born and raised in the South, resided there for a significant part of his or her life, or have written works that in character and spirit embody aspects of southern experience.
<< back to e-newsletter

Voting for the People's Choice Awards Continues through June 30
This year's fiction finalists for the People's Choice Awards are: First Family by David Baldacci, The Riesling Retribution by Ellen Crosby, The Lacuna by Barbara Kingsolver, Very Valentine by Adriana Trigiani, and Half Broke Horses by Jeannette Walls.
The nonfiction finalists are: Haunted Plantations of Virginia by Beth Brown, I Am Murdered by Bruce Chadwick, Girl in a Library by Kelly Cherry, It'll All Come Out in the Wash by Joanne Crutchfield, and Soul of a People by David A. Taylor.
Vote at your local public library or online at the Library of Virginia's Web site, http://www.lva.virginia.gov/public/litawards/vote.asp. Winners will be announced at the Library of Virginia Literary Awards Celebration on October 16, 2010. Dominion is the sponsor of the 2010 Literary Awards.
<< back to e-newsletter

Library Staffer Receives Two Scholarships
Cara Griggs, research archivist at the Library of Virginia, has recently been awarded two scholarships as she begins the Drexel University Online Program to receive her master of science degree in library and information science—$1,000 from the Richmond Academic Library Consortium and $2,500 from the Virginia Library Association. Founded in 1892, Drexel University's master of science in library and information science is one of the oldest and most respected programs of its kind in the nation.
Griggs earned her undergraduate degree in history with minors in religion and classical civilization from Westhampton College at the University of Richmond, where she was inducted into Phi Beta Kappa. She received a master's degree in social science from the University of Chicago.
In 2006 Griggs joined the staff of the Library of Virginia as a research archivist. Prior to joining the Library she was a research associate at the Museum of the Confederacy.
<< back to e-newsletter

ALA Sponsors Library Advocacy Day on June 29
On June 29, 2010, library advocates from all 50 states and Washington, D.C., will meet at Upper Senate Park on the U.S. Capitol Grounds. The rally will last approximately 45 minutes. This one-time opportunity during the American Library Association's annual conference is a chance for library supporters to demonstrate support for libraries and for first-time advocates to get involved in library advocacy.
More than 30 people have registered to represent Virginia at the Advocacy Day Rally, according to Kevin Smith, director of the York County Public Library and Virginia coordinator for Advocacy Day. After the rally, Virginia library supporters will divide into teams to visit the offices of Virginia's senators and representatives to discuss library-related legislation. Especially important are the Library Services and Technology Act funding, which promotes access to learning and information resources at all types of libraries for individuals of all ages, and the Improving Literacy Through School Libraries program, which is designed to improve student literacy skills and academic achievement by providing schools with up-to-date library materials and to ensure that school library media centers are staffed by state-certified school library media specialists.
You are encouraged to participate in the rally and express your support for library-friendly funding and policies to the U.S. Congress. The Virginia Library Association is encouraging Friends, library board members, and library users to come to the rally and to arrange meetings with members of Virginia's congressional delegation. American Library Association and Virginia Library Association members can register for the rally and Advocacy Day at http://www.ala.org/news/press-releases/2010/05/rally-aasl-library-advocacy-day.
If you are not a member of ALA or VLA, you can register for the rally by contacting Kevin Smith (smithk@yorkcounty.gov) and giving him your name, phone, address, and e-mail address.
<< back to e-newsletter

Library's Collections Continue to Grow
As of December 2009, the Library of Virginia had 1,884,907 books, periodicals, government publications, and microforms of published sources in its collections. This figure includes 823,502 volumes, 49,840 reels of newspaper microfilm, and 683,268 federal document publications. The Library's archival holdings number 110,005,500 items, including 48,608 reels of microfilm, 45,401 maps, and 88.5 gigabytes of records.
In a variation of Blanche DuBois's famous line "I have always relied on the kindness of strangers," the Library of Virginia finds itself increasingly relying on the generosity of friends and strangers to augment its collections. Significant budget reductions since September 2009 have curtailed the Library's ability to purchase items for the collection. This latest round of cuts left the Library with a mere $2,700 of general fund money for book purchases for the entire fiscal year. To make up, in part, for these funds, the Library of Virginia Foundation has reached out to Virginia authors and asked them to contribute to a fund to buy books for the Library's collection. The response has been very positive.
Another very important way that the Library augments its collections is through donations of items by groups and individuals. Recent book donations include The Horse in Virginia by Julie Campbell and Trustbuilding: An Honest Conversation on Race, Reconciliation, and Responsibility by Rob Corcoran. A brief skimming of the Quarterly Report of Archival Accessions (http://www.lva.virginia.gov/news/collections/Q30910.pdf) shows both the generosity of these donors and diversity of the items donated, which range from the records of the Stone House Association (1935–2001) and the Forest Hill Garden Club (1930–2000), to an 1891 letter book of Mathew Fontaine Maury, to the genealogical research files of Rudolph J. Nothdurft, Jr. The Library is indebted to all of those who have given so generously.
<< back to e-newsletter

Positive Vibe Café to Open Second Location at LVA
The Positive Vibe Foundation is pleased to announce the opening of its second restaurant location, the Positive Vibe Café Downtown, which will be located in the lobby of the Library of Virginia. The opening is scheduled for mid-July 2010. The Positive Vibe Foundation prepares people with cognitive or physical disabilities for paid employment in the food service industry. The Foundation's mission is accomplished by training and employing people with disabilities at the Positive Vibe Café.
In addition, the Positive Vibe has hired Frits Huntjens as executive chef and general manager of food operations for both locations. Chef Huntjens was a finalist for Best Chef in the Mid-Atlantic Region by the James Beard Foundation in 2008. He is former chef-owner of the AAA Four Diamond Award­–winning restaurant 1 North Belmont in Richmond.
"We are very pleased to be the second location of the Positive Vibe Café," said Mary Beth McIntire, executive director of the Library of Virginia Foundation. "It's a great fit for two great organizations, and we are excited not only about the good food that we'll offer our visitors, but the opportunity to help support the Positive Vibe's mission."
The flagship Positive Vibe Café in Richmond's Stratford Hills Shopping Center is known for its terrific food and ongoing schedule of community events, in addition to its mission of preparing people with cognitive or physical disabilities for employment in the food service industry.
"We are very proud to have graduated over 350 individuals through our training program—many of whom have found jobs all over the area," said Garth Larcen, founder of the Positive Vibe Café. "We've accomplished this through collaborative efforts with some of the best chefs in Richmond, who volunteer their time with us. Our second location provides even more opportunity for training and employment in the region."
"We're also extremely pleased that Frits has joined our team," continued Larcen. "Frits is committed to furthering the café mission through his operational and culinary excellence, and we know he will bring a lot of creativity to our daily menu offerings."
The Positive Vibe Café Downtown will be open daily Monday through Friday for lunch beginning in mid-June.
—submitted by Betsy Moss, Library of Virginia Foundation
<< back to e-newsletter

Public Libraries May Face Additional Cuts
In addition to reducing the base budget of the state aid appropriation for public libraries to $14,771,834, the General Assembly this past session also approved a budget amendment that reduces all state aid to local government programs by an additional $60 million per year. The purpose of this item is to capture savings in state aid to local government programs in a manner that provides localities flexibility in how such savings are implemented. As in the 2009 budget, localities will have the option of taking their proportionate share of this cut from (1) a single program, (2) a combination of programs cut proportionately or by a specified percentage reduction, or (3) simply by writing a check to the state in the total amount of their proportionate share of the cut.
Under the previous budget most public libraries were cut through this local option. This budget amendment was especially difficult for regional libraries, which receive funding from multiple localities.
Each county or city has until August 30 to let the Virginia Department of Planning and Budget know how it will take this cut, including which program or programs it will cut and by how much.
<< back to e-newsletter

Union or Secession Exhibition to Open at the Library of Virginia on December 6, 2010
The Library of Virginia will present Union or Secession: Virginians Decide, running December 6, 2010–October 1, 2011. The exhibition will explore what Virginians were thinking and saying as states in the Deep South withdrew from the United States following the election of Abraham Lincoln in November 1860. All eyes were on Virginia during the winter of 1860–1861, and both federal and Confederate leaders understood Virginia's pivotal role in shaping opinion on secession. Deep South states sent commissioners to convince Virginians that their fates were tied to the slaveholding South; federal officials courted Virginia leaders in hopes of brokering a compromise. It is fair to say that Virginia's decision fundamentally shaped the course of all subsequent events.
Why was Virginia's decision so critical to America's fate in 1860 and key to the ultimate course and outcome of the sectional crisis? Virginia was central to American identity for its role in the founding of the United States and its political principles—both sides wanted to claim Virginia's historical legacy. Virginia was the largest slaveholding state in America and second only to Maryland as home to the largest free black population in the South; the fate of slavery in the nation hinged on Virginia's decision. Virginia was the most industrialized state south of the Mason-Dixon Line, and thus critical to the Confederacy. Virginia was strategically connected through commercial and cultural ties to northern, western, and southern regions, as well as internationally to the Atlantic trade networks.
Through letters, journals, newspapers, official documents and correspondence, and maps and broadsides (the vast majority of these items from the Library's incomparable collections), Union or Secession will offer insight into the complex and conflicting geographic, cultural, economic, and political factors that faced Virginians in 1860 and early 1861. The exhibition will show that Virginians' choice on the question of secession was far from certain as dramatic moves were being made outside the state. Factors such as Abraham Lincoln's election, the secession of the Deep South states, Lincoln's decision to resupply Fort Sumter, and the Confederate artillery's attack on the fort, coupled with Lincoln's call for 75,000 volunteers to put down the rebellion, dramatically changed the minds of those attending the convention to decide Virginia's future. A vote on April 4, 1861, was 88 to 45 against an ordinance of secession. A second vote after Lincoln's call for troops was 88 to 55 for submitting an ordinance of secession to the voters for ratification or rejection on May 23, 1861. Voters overwhelmingly ratified the ordinance.
<< back to e-newsletter

Virginia Memory Is Worth Visiting and Re-Visiting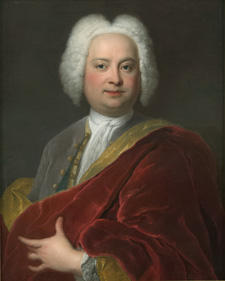 Early in 2009, the Library of Virginia launched a new digital collections Web site called Virginia Memory. Conceived of as a place for online visitors to learn about and access parts of our collections in a variety of ways, Virginia Memory continues to receive positive feedback from users who long for more digital content and who delight in finding long-sought answers in digital collections or learning something new from an entry in This Day in Virginia History or our new blog, Out of the Box.
Since the beta launch of Virginia Memory, nearly a dozen new digital collections have been added, including the Fry-Jefferson Map exhibition images, the State Artwork Collection, the World War I Poster Collection, and the Cohabitation Registers Collection. As a matter of fact, this last collection recently inspired a circuit court clerk to allow the Library to conserve and digitize a rediscovered cohabitation register.
The Library also continues to add content to one of its most popular resources, the Chancery Records Index. Local Records staff members work very hard to process, conserve, and make available digital versions of these records every single day, and we are so pleased to be able to continue to provide access to this rich, wonderful collection.
Other types of digital content available include offerings for K–12 teachers, such as Shaping the Constitution, a project funded by the Library of Congress Teaching with Primary Sources Program.
If you haven't visited Virginia Memory in a while, please check it out. Sign up for one of our RSS feeds to learn when new digital collections, Virginiana articles, or Out of the Box entries are posted or to receive the daily installment of This Day in Virginia History. Just visit the "About Virginia Memory" page and click on RSS Feeds and Web 2.0 to learn more.
As a local blogger asserted in August 2009, "the Library of Virginia gets it" when it comes to the need to provide online access to digital content (The Shockoe Examiner, August 17, 2009, http://theshockoeexaminer.blogspot.com/). Despite budget cuts and staff changes, the Library will keep on trying to "get it," adding new technologies and as much digital content as possible—as often as we can.
—submitted by Kathy Jordan, Information Technology Services
<< back to e-newsletter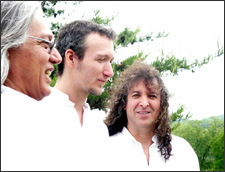 On Friday, July 23, at 6:00 PM, the Library of Virginia will present a concert by Solazo.
Hailing from Chile, Argentina, and Ecuador, the four members of Solazo will offer up a unique blend of Latin folk, contemporary dance music, and soulful ballads that appeal to all ages and cultures. Concert tickets are $10 and are available for purchase through the Virginia Shop (804-692-3524).
Solazo's CD, Mindful Journeys, is an exciting compilation of original music inspired by traditional styles borrowed form Spain, Cuba, Argentina, Chile, Brazil, and Ecuador. Layered with sensual Cuban rhythms and spiked with the unusual flavors of Andean sounds (panpipe, charango, and mandolin), the authentic and artful arrangements move fluidly from flamenco to mambo within the course of a single song. The band's sound is further distinguished by enchanting and pure vocal harmonies that consistently captivate. A crowd favorite at the Richmond Folk Festival, this group of immigrants currently calls Floyd County, Virginia, home. This concert is offered in conjunction with the Library of Virginia's exhibition The Land We Live In, the Land We Left: Virginia's People.
<< back to e-newsletter