Library of Virginia Announces Finalists for the 14th Annual Literary Awards
Nine authors are the finalists for the Library of Virginia's 14th Annual Library of Virginia Literary Awards honoring Virginia authors or, in the case of nonfiction, works on a Virginia subject. One additional author will receive honorable mention.
The finalists were chosen by an independent panel of judges from 129 books nominated for the awards. The winners in each category will be selected from among these finalists and announced at a gala celebration on October 15, 2011, at the Library of Virginia.
Poetry
Michael Chitwood, Poor-Mouth Jubilee
Kathleen Graber, The Eternal City
Lesley Wheeler, Heterotopia
The judges also selected an honorable mention in the poetry category: A Walk in Victoria's Secret by Kate Daniels.
Fiction
Belle Boggs, Mattaponi Queen
John Casey, Compass Rose
John Grisham, Ford County
Nonfiction
Rebecca Skloot, The Immortal Life of Henrietta Lacks
Suzanne E. Smith, To Serve the Living: Funeral Directors and the African American Way of Death
Kristin Swenson, Bible Babel: Making Sense of the Most Talked About Book of All Time
The Library of Virginia's annual literary awards were first given in 1998 to recognize the best books published the previous year by Virginia authors or on a Virginia theme. The winners in each of the three categories receive a monetary prize of $3,500.
This year's finalists include John Casey, who won the National Book Award for Spartina in 1989, and poet Kathleen Graber, who was a finalist for the 2010 National Book Award for The Eternal City. Nonfiction finalist Rebecca Skloot's The Immortal Life of Henrietta Lacks was a New York Times best seller and won the Heartland Prize for science writing from the Chicago Tribune.
The finalists for the 2011 awards include authors who have received numerous honors including the Rona Jaffe Foundation Writers' Award, Fulbright Scholarship, Harper Lee Prize for Legal Fiction, Hanes Award for Poetry from the Fellowship of Southern Writers, James Dickey Prize, Writers for Writers Award, Robert Ruark Foundation Award for Short Fiction, and the Bakeless Fiction Prize.
The winners of the fiction, nonfiction, and poetry awards will be announced on Saturday, October 15, 2011, at the 14th Annual Library of Virginia Awards Celebration Honoring Virginia Authors & Friends. This gala event, sponsored by Dominion, attracts authors, publishers, and those who enjoy the written word. Award-winning author Adriana Trigiani will again serve as host for this event. Earl Hamner will be honored this year as the recipient of the Literary Lifetime Achievement Award.
The winners of the People's Choice Award, the Weinstein Poetry Prize, and the Whitney & Scott Cardozo Award for Children's Literature also will be announced that evening. For ticket information, please call 804-692-3900.
<< back to e-newsletter

Register Now for African American Genealogy Workshop
The Library of Virginia will offer Researching Your African American Ancestors: Genealogy to 1870 on September 29 from 10 AM to noon. Cara Griggs, reference archivist at the Library of Virginia, will discuss methods and resources for African American genealogy prior to the end of the Civil War. Workshop participants will explore ways of determining whether an individual was enslaved or free and what types of records will be useful for further research based on this information. The workshop will focus on records from the Library of Virginia collections including cohabitation registers, free negro lists, wills, deeds, Bible records, and personal papers, as well as selected federal records that can be accessed through its databases. To register for the workshop, call 804-692-3592.
<< back to e-newsletter
The Library of Virginia has implemented a new, unified box-and-schedule management system to serve its customers more efficiently. Infolinx replaces six databases serving ten departments and affects approximately 70 staff members. It allows the seamless tracking and management of archival records (at both the Library of Virginia and the State Records Center), security microfilm, and microforms, as well as the storage of non-permanent boxes at the Records Center.
Infolinx allows for more-detailed records descriptions and enhanced search functions. A major improvement for records managers across the Commonwealth is the availability of a central, online, authoritative source for all retention schedules and series. State Records Center customers will be able to access and update their box information. Between both locations, the Library stores 141,251 non-permanent boxes for state agencies and localities, 192,010 archival records and volumes, and 357,815 reels of microfilm (both archival and security film stored for localities)-all of which are now managed by Infolinx.
"It took staff several years to assess agency needs, evaluate and select software, and configure and implement Infolinx because of the size and scope of the Library's collections, programs, and services," said Librarian of Virginia Sandra G. Treadway. "Staff representing State Records, Local Records, Private Papers, Imaging Services, Access Services, Records Analysis Services, the State Records Center, and Information Technology worked on the project to create the unified system."
-submitted by Jane Williamson, IT Services
<< back to e-newsletter

Circuit Court Records Program Grants Preserve Our Legal Heritage
The Library of Virginia is pleased to announce that the Circuit Court Grants Review Board has awarded $375, 859 to 47 grant projects. The board reviewed 54 applications from 46 localities.
The Virginia Circuit Court Records Preservation Program, funded through the $1.50 recordation fee for land records, offers the 120 circuit courts in Virginia a variety of services designed to preserve and make accessible the priceless historical records of the circuit courts. A portion of the revenue generated by the fee provides grants for preservation reformatting, records processing, and item conservation.
The review board is composed of five members: three circuit court clerks, appointed annually by the president of the Virginia Court Clerks' Association; and two staff members from the Library of Virginia, currently the State Archivist and the Local Records program manager. The review board convenes regularly to evaluate grant applications and award grant funds for processing, conserving, securing, and increasing access to circuit court records. Clerk members of this year's board were Judy Worthington of Chesterfield County, Mark "Bo" Taylor of Scott County, and Terry Whittle of the City of Winchester. Library members were Sandy Treadway as State Archivist and Gregory Crawford as Local Records program manager, as well as Carl Childs, director of Local Records Services, who served as grants coordinator and moderated the meeting.
For a list of projects receiving grants, visit http://www.lva.virginia.gov/about/staff/meetings/CCRPminutes_2011-05-25.pdf.
<< back to e-newsletter

Literary Luncheon Features Earl Hamner and Bill Persky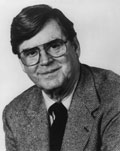 On October 14 from 11:30 AM to 1:30 PM Virginia author and the recipient of the Library of Virginia's 2011 Literary Lifetime Achievement Award Earl Hamner will be joined by fellow writer Bill Persky for a lively exploration of the effect television has had on viewers from its early days.
Hamner, writer of novels, television shows, and movies and the force behind the semiautobiographical television series The Waltons, began his career in New York City as a radio writer for NBC and transitioned to television, following the industry to Hollywood. His television career took off after one of his scripts was used for Rod Sterling's Twilight Zone. He wrote more
scripts for episodes of the Twilight Zone and CBS Playhouse. The film rights to his first book, Spencer's Mountain, were purchased by Warner Bros. and Hamner was on his way as a success in Hollywood. In 1970 The Homecoming was published by Random House and became a CBS TV special starring Patricia Neal and later was the basis of the long-running and hugely popular television series The Waltons. Hamner garnered additional fame as the creator of Falcon Crest, a prime time soap opera, which aired on CBS from 1981 to 1990.
Bill Persky, five-time Emmy Award-winning writer, producer, and director for such shows as The Dick Van Dyke Show, That Girl, Kate and Allie, The Cosby Show, and Who's The Boss?, helped mold and create shows that are a fundamental part of today's popular culture.
The luncheon and discussion at the Jefferson Hotel will be moderated by Lisa LaFata Powell.
Tickets are $60 per person and reservations are required. Seating is limited. To register please call 804-692-3900 or visit http://www.thevirginiashop.org/literary-festival.aspx.
<< back to e-newsletter

Mark Your Calendar for the National Book Festival
Come to the 11th annual National Book Festival, organized and sponsored by the Library of Congress, on the National Mall in Washington, D.C., on September 24 from 10 AM to 5:30 PM and September 25, 2011 from 1:00 to 5:30 PM. The 2011 National Book Festival will feature award-winning authors, poets, and illustrators in several pavilions dedicated to categories of literature. Festivalgoers can meet and hear firsthand from their favorite authors, get books signed, have photos taken with mascots and storybook characters, and participate in a variety of learning activities. More than 80 authors are participating in the free two-day festival, including Russell Banks, Toni Morrison, Garrison Keillor, Steve Berry, Kelly Cherry, David McCullough, Sara Paretsky, Julianne Moore, Isabel Wilkerson, and Katherine Patterson. To see all authors, visit: http://www.loc.gov/bookfest/authors/.
The festival is free and open to the public.
<< back to e-newsletter
12th Annual Slatten Lecture to Feature Elizabeth Shown Mills
Elizabeth Shown Mills returns for a farewell tour as the speaker for the 2011 Slatten Lecture at the Library of Virginia on Saturday, September 17, presented by the Friends of the Virginia State Archives. The incomparable Mills, who is one of the most influential genealogists of our time, is retiring from the lecture circuit after a distinguished career. She was, with her late husband Gary B. Mills, the longtime editor of the National Genealogical Society Quarterly. Mills is the author, editor, and translator of 13 books and more than 500 journal and magazine articles on genealogy, history, and sociology. Mills is best known for two works now considered essential references in the field of family history: Evidence Explained: Citing History Sources from Artifacts to Cyberspace and Professional Genealogy: A Manual for Researchers, Writers, Editors, Lecturers and Librarians. Mills is past president of the American Society of Genealogists.
Mills will deliver four lectures that focus on research, discovery, and interpretation in genealogy. The lectures are "Finding Origins and Birth Families: Methods that Work," "How to Find the Truth about a Family Story," "Finding Fathers: Tracking Males Who 'Disappeared' or 'Just Showed Up,'" and "Okay, I 'Got the Neighbors'-Now What Do I do With Them?"
Registration opens at 8:30 AM. Sessions begin at 9:30 AM and close with a question and discussion period at 3:15 PM. The registration fee is $35 for FVSA and $45 for nonmembers. Registration closes September 12. Checks should be made payable to: Friends of the Virginia State Archives and mailed to FVSA, P.O. Box 4804, Richmond, VA 23220. For more information contact Anne Taylor Brown, 804-741-0136, annetaylorb@aol.com or Harriette Thorne Kent, 804-264-6625.
<< back to e-newsletter

Baseball Great Cal Ripken Named Honorary Chair of Library Card Sign-up Month
This September, Baseball Hall of Famer and author Cal Ripken will encourage children to get the most important school supply of all: a library card. As the honorary chair of Library Card Sign-up Month, Ripken has donated his image to a print and digital public service announcement. The American Library Association will place the announcement in magazines and on Web sites to remind parents and educators that a library card is a key tool in achieving academic success.
Library Card Sign-up Month is a time when thousands of public and school libraries join together each fall in a national effort to ensure that every child signs up for his or her own library card.
-submitted by Megan McFarlane, ALA
<< back to e-newsletter

2011 JRW Conference to Be Held at Library in October
The 2011 James River Writers Conference will be held at the Library of Virginia October 7-8. Among featured speakers are Robert Goolrick, author of the New York Times best seller A Reliable Wife; Tayari Jones, winner of the Hurston-Wright Legacy Award for Debut Fiction for Leaving Atlanta; Karl Marlantes, author of the New York Times best seller Matterhorn: A Novel of the Vietnam War; Kathi Appelt, Newbery Honor Award-winning author of The Underneath; and celebrity biographer Kitty Kelley.
Other noteworthy conference events include:
Pitchapalooza - Sharpen your pitching skills with book marketing experts David Henry Sterry and Arielle Eckstut
Hands-on workshops on query letters, poetry, and pitching to an agent
One-on-one meetings with distinguished literary agents
Panels led by national and regional leaders in publishing
New sessions on using Facebook, Twitter, and other social media
Special Thursday, October 6 workshops
Learn more and register online by visiting James River Writers. If you have a question about the James River Writers Conference, please e-mail fallconference@jamesriverwriters.org or call 804- 433-3790.
<< back to e-newsletter

Freedom of Information Award Nominations Sought
Do you know someone who works hard to keep Virginia state or local government open and accountable? Have you read an article, seen a television show, or heard a radio program that helped you understand the importance of government records and meetings? Has someone in local or state government demonstrated a real commitment to citizen access to government information?
The Virginia Coalition for Open Government is seeking nominations for its annual Freedom of Information Awards. The awards are given in three categories: citizen, media, and government. They are based on the nominee's outstanding efforts in using government records and meetings to keep government open and accountable to the people.
The coalition's citizen award, the Laurence E. Richardson award, is named for veteran Charlottesville broadcaster Laurence Richardson (1920-1999).
<< back to e-newsletter

Library Board Sets Meeting Schedule
The Library Board has set its meeting schedule for July 2011 through June 2012. The 15-member board will meet in Richmond at the Library of Virginia on October 3, 2011; January 23, 2012; April 2, 2012; and June 18, 2012 (annual meeting). The meetings of the Library Board are open to the public. Meetings begin at 10:30 AM and are preceded by committee meetings, which are also open to the public.
<< back to e-newsletter

Virginia Beach Public Library Tapped as Pilot Partner for Mobile Storytelling Application
The Virginia Beach Public Library is one of several organizations, including the Associated Press and National Trust for Historic Preservation, selected as pilot partners for the launch of a mobile storytelling application called Tagwhat. The smartphone app shares location-based stories using "augmented reality" technology. Users look through their smartphones at the scenery around them and stories about the location will appear on screen. The app is free to download from the Apple App Store and the Android Market. Cynthia Hart, virtual librarian, and Nicole McGee, emerging technologies librarian at Virginia Beach Public Library, worked with Tagwhat on the app. Drawing from the library's digitized local history collection, they created stories; added facts, videos, audio, and photos; and collaborated with Virginia Beach residents to provide quirky anecdotes. Ellis Hinnant-Will, whose father cofounded the Virginia Beach Lifesaving Association in 1932, shared stories about early beach life and her father's experience as a lifeguard. Other stories added by Virginia Beach Public Library highlight the Pungo Strawberry Festival, the history of the boardwalk, and more. "Our partnership with Tagwhat allows residents and visitors to access our local history collection in a unique, relevant way," said Marcy Sims, library director. "It also illustrates how libraries are pioneers in adopting emerging technologies."
"Tagwhat brings the places surrounding us to life with rich stories told in vivid multimedia," said Dave Elchoness, cofounder and CEO of Tagwhat. "We could think of no better place to embark on this journey than in beautiful and historic Virginia Beach. The Virginia Beach Public Library did an extraordinary job bringing their places to life with great stories and people will love it."
Tagwhat stories are organized into subject channels, including heritage, movies, music, sports, art, food, and nature. It lets you tap on a story tag to read, watch videos, view photos, or listen to audio. You can even share a "digital postcard" with your friends through Facebook, Twitter, or e-mail-and they can experience the story too, with your photo and message. A "Visit" feature in Tagwhat also lets people anywhere travel virtually to feature cities like Virginia Beach to enjoy stories there.
<< back to e-newsletter