Click any excerpt below to read the full article.

Richmond Theater Fire Talk and Tour on March 15

On December 26, 1811, 72 people lost their lives when fire swept through a crowded theater in downtown Richmond. Alerted by a cry of "fire," the 600 guests scrambled down narrow staircases to escape the inferno. Among the 54 women and 18 men who lost their lives that night was Virginia Governor George W. Smith.

Later the City of Richmond would decree that a church be built on the site of the fire as a memorial to those who lost their lives. A committee headed by Supreme Court Chief Justice John Marshall raised funds for the church's construction. Monumental Episcopal Church, designed by architect Robert Mills, is one of America's earliest and most distinctive Greek Revival churches, is listed on the National Register of Historic Places, and is a National Historic Landmark. It was built from 1812 to 1814...

Former Library Board Member Andy McCutcheon Dies at 84

"A true gentleman." That's the phrase that comes to mind when thinking of Andy McCutcheon, along with "gifted writer"; "devoted husband, father, grandfather, and friend"; "accomplished public relations executive"; "raconteur of great political and sports stories"; and "public servant."

Andrew H. McCutcheon Jr. died of cancer on February 12 surrounded by Charlotte McCutcheon, his wife of 60 years; his daughter and her husband; his granddaughters; and his sister. He was 84...

Letters to Caroline: Brothers' letters describe Civil War life

In December 2011 an article appeared in the Associated Press news regarding the Civil War 150 Legacy Project and the work that has been done scanning and cataloging images of never-before-seen Civil War manuscripts. The AP article spread like wild flowers (even appearing in the

United Kingdom's newspaper Daily Mail) and the Library's Civil War 150 Legacy Project archivists were inundated by people from across the country wanting to participate and contribute to the effort. One such call came from a family in Maryland who had "over 50" Civil War letters that they wanted to contribute to the Library of Virginia...

Books on Egypt and Nubia Contribute to UR Exhibition

The Library of Virginia has loaned two of its oversize volumes of Egypt and Nubia from the drawings made on the spot by David Roberts to the University of Richmond's Lora Robins Gallery of Design from Nature for display in its exhibition Ti-Ameny-Net: An Ancient Mummy, An Egyptian Woman, and Modern Science, on view through June 29, 2012. The exhibition celebrates the life of Ti-Ameny-Net, a woman who lived in Egypt in the 7th century BCE (Before the Common Era) and whose mummy was donated to Richmond College in 1876 by Professor Jabez L. M. Curry...

Library to Host Antiquarian Book Fair on April 28

The Library of Virginia and the Virginia Antiquarian Booksellers Association will host the Library of Virginia Antiquarian Book Fair on Saturday, April 28, 2012, 9:00 AM–5:00 PM.

Admission is free of charge and there is free, limited parking in the underground garage at the Library of Virginia. More than thirty booksellers from around the region will be present with a broad range of titles—everything from rare collectibles to mainstream fiction.

In addition to the books offered by vendors from around the state, the Library of Virginia Foundation will sell or auction some fascinating titles that relate to Virginia's history that have been donated to the Foundation to raise funds for the Library. These include a number of autographed, first-edition books from the personal collection of the late Richmond author Emyl Jenkins ($15 each), as well as miscellaneous 19th- and early-20th-century imprints that include collector sets and notable Virginia provenance bound periodicals (individually priced). In addition, a set of reference works that belonged to Douglas Southall Freeman (with his personal bookplate in 25 volumes) will be sold by silent auction. Bids for this set will be accepted beginning at $50.00...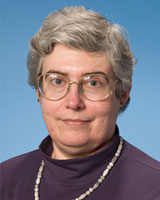 Library Mourns Passing of Sara Bearss

The Library of Virginia remembers our esteemed colleague Sara B. Bearss, who passed away on February 13, 2012, following a brief battle with cancer. Born in Vicksburg, Mississippi, she was raised in Arlington. She received a B.A. from Mary Baldwin College in 1982 and an M.A. from the University of Virginia in 1984. A gifted writer and historian, from 1984 to 2000 she was managing editor of the Virginia Magazine of History and Biography at the Virginia Historical Society. During this time she authored The Story of Virginia: An American Experience (1995) and cowrote Foster's Richmond (1991). From 1997 to 2001 she was president of the Conference of Historical Journals...

Straight to the Source Conference Set for April 13

Five staff members from the Library of Virginia are scheduled to speak at the Friends of the Virginia State Archives Straight to the Source program to be held at the Library on Friday, April 13, 2012. This marks the 20th year that the two organizations have presented this annual spring conference. Straight to the Source is the longest-running series of public programs at the Library of Virginia focused on the archival collection.

William B. Bynum will discuss the 1940 United States Census, due to be released on April 2. Thomas Crew will share the many holdings at the Library of Virginia related to the War of 1812, whose bicentennial celebration begins this year. Greg Crawford and Sarah Nerney will present an archival project to arrange county coroner's inquests, and also the various criminal records found in court papers. Minor Weisiger will detail the complex structure and changes to the Virginia court system and city courts for the period 1776–1970...

Library Acquires Volume Dealing with Slave Accounts from Middlesex County

Alerted by Marilyn South of the Middlesex County Historical Society, the Library of Virginia participated in the September 2011 bidding at Heritage Auctions for a 19th-century memorandum book purportedly from Jamaica Wharf, a town in Middlesex County now known as Jamaica. The Library's Special Collections staff helped to place a successful bid on the item, titled Memorandum book for the purpose of keeping acct of Negro accounts from the year 1838. Accounts begin as early as 1836 and the latest are from 1845. A large number of the accounts are with slaves and list the slave and the owner. Detailed lists of purchases include foodstuffs, clothing, and accessories. There is a summary of account balances due as of March 31, 1840. The volume was then reversed and later accounts entered.

The volume has some water and mold damage and the spine is in poor shape. Additional damage was done early in the 20th century when the volume was used as a scrapbook and pictures from magazines and newspapers were pasted over some of the entries. Prior to the auction, an attempt was made to remove these later items, with only marginal success...


All events are free and take place from noon until 1 PM in the conference rooms at the Library of Virginia unless otherwise noted.

Saturday, March 10, 2012
Richmond Times-Dispatch Regional Spelling Bee
Time: 1:00-4:00 PM
Place: Lecture Hall
Thirty-five spellers from throughout central Virginia will compete for the chance to represent the region at the Scripps National Spelling Bee in May. The students are the top spellers from 32 county and city school systems, plus the home, Catholic, and private school divisions.

Thursday, March 15, 2012
The Richmond Theater Fire: Early America's First Great Disasteris the award-winning account of a devastating Virginia fire in 1811. The Richmond Theater fire was the deadliest urban disaster in the early years of the United States. It stunned the nation and became an important catalyst for religious and cultural transformation in the early republic. After six years of researching unpublished records, diaries, and letters, author Meredith Henne Baker has written the first full-length book about the fire and its impact on life in the nineteenth century.

Tuesday, March 27, 2012
PechaKucha: 20 Images x 20 Seconds on "Found Things"
Place: Lecture Hall
Drawing its name from the Japanese term for the sound of "chit chat," PechaKucha is a presentation methodology based on a simple idea: 20 images discussed for 20 seconds (or less) each—a format that keeps things moving at a rapid pace. Devised in Tokyo in 2003 as an event for designers to network and show their work in public, PechaKucha has gone global, with events happening in cities around the world. Lost & Found exhibition team members will participate in this phenomenon by sharing their own personal collections. Come see what it's all about!

Thursday, March 29, 2012
2012 Virginia Women in History Program and Reception
Time: 6:00–8:00 PM
Place: Lecture Hall Free but reservations required. Seating is limited. Call 804-692-3535 by March 23 to RSVP.
Join the Library of Virginia as it recognizes eight outstanding Virginia women—past and present—who have made important contributions to Virginia, the nation, and the world. A reception follows the program.

Saturday, March 31, 2012
Charting the Chesapeake
Time: 10:00 AM–4:00 PM, Lectures Begin
at 1:00 PM
The 2012 Alan M. & Nathalie P. Voorhees Lecture on the History of Cartography features two lectures separated by a short intermission: "Chesapeake Change: Four Centuries of Shifting Venues" by estuarine ecologist and environmental historian Dr. Kent Mountford and "Impacts of Rapidly Rising Sea Levels on the Erosion of the Islands and Low-lying Areas of Mid-Chesapeake Bay" by environmental science professor Dr. Court Stevenson. This event includes a special one-day exhibition of maps relating to the talk from 10:00 AM to 4:00 PM and behind-the-scenes tours of the Library. Box lunches will be available for purchase at noon. For more information, visit www.lva.virginia.gov/involved/f-jms.htm or call 804-692-3813

Wednesday, April 4, 2012
The War of 1812 and the Rise of the U.S. Navy
Discover the epic naval story of the war that threatened to undo our nation in 1812. The book, written by Mark Collins Jenkins and David Taylor, features photographs, period illustrations, historic documents, maps, letters, ephemera, and artifacts, including fascinating finds from the navy's most recent underwater excavation of the war's lost ships. The War of 1812 and the Rise of the U.S. Navy is a sweeping panorama of a defining moment in U.S. history and a must-read for maritime aficionados and general history buffs.

Wednesday, April 11, 2012
"Books on Broad" featuring Jessie Knadler
Join us when we host Virginia author Jessie Knadler to discuss and sign her book, Rurally Screwed, a light-hearted, humorous book about two opposites making a rustic life together in Rockbridge County, Virginia. Refreshments will be served (5:30–6:15 PM), followed by author talk (6:15–7:15 PM), and book signing (7:15–7:30 PM).

Tuesday, April 17, 2012
Beth Bernard Nickels: A Very Surprising Virginia Architect
Researcher Erin J. Myers will present a lunchtime lecture to mark the unveiling of the Beth Barnard Nickels Architectural Collection. This collection contains countless architectural plans and drawings of projects in Richmond and the surrounding counties from the 1940s through the 1960s. Accompanying the plans are years of personal and professional correspondence that capture the spirit of the mid-twentieth-century building industry. The lecture will celebrate the architect's remarkable life story, her prolific career in the architectural field, and her contribution to the history of Virginia.

April 18, 2012
The Presumption of Guilt: The Arrest of Henry Louis Gates, Jr. and Race, Class and Crime in America
Time: 6:00–7:30 PM
Place: Lecture Hall
Charles Ogletree, the Jesse Climenko Professor of Law at Harvard Law School, will speak about his book examining the very public arrest of Harvard Professor Henry Louis Gates in July 2009. Ogletree reviews the sequence of events, then examines the incident in the wider context of issues of race and justice, exploring why the arrest escalated into a national story and what still needs to be addressed on matters such as racial profiling.



Library Closed on May 9


Please note that the Library of Virginia and the State Records Center will be closed on Wednesday, May 9, for a staff development day.



Foundation Establishes Sara Bearss Virginiana Conservation Fund


In response to the outpouring of support from the historical community, the Library of Virginia Foundation is pleased to announce the creation of the Sara Bearss Virginiana Conservation Fund. Proceeds from this fund will go to provide ongoing support for the conservation and preservation of items in the Library of Virginia collection that make an indelible mark on Virginia's history and culture.