Click any excerpt below to read the full article.
Tom Robbins to Receive Literary Lifetime Achievement Award

Counterculture figure Tom Robbins, known for his irreverent style, vibrant characters, and offbeat plots, will be honored by the Library of Virginia with its 2012 Literary Lifetime Achievement Award at the 15th Annual Literary Awards Celebration on October 20, 2012. Robbins is best-known for his 1976 novel, Even Cowgirls Get the Blues. Critic William Baker, reviewing the book in The Antioch Review, said "Fitzgerald's This Side of Paradise was IT for the twenties. Salinger's Catcher in the Rye was IT for the fifties.Robbins' Cowgirls may be IT for the seventies."

Born in 1936 in Blowing Rock, North Carolina, Robbins and his family moved to Warsaw, Virginia, in 1942. He graduated from Hargrave Military Academy in Chatham, Virginia, and went to Washington and Lee...
Finalists for Cardozo Children's Literature Award Announced

The Library of Virginia is pleased to announce the finalists for the 2012 Whitney and Scott Cardozo Award for Children's Literature. A juried panel reviewed 31 titles with a publication date of 2011 from authors whose works focused on literature for children ages three through ten. Nominated titles were accepted from the greater mid-Atlantic region.

The finalists are:
Balloons Over Broadway, by Melissa Sweet
Over and Under the Snow, by Kate Messner, illustrated by Christopher Silas Neal
Raj, the Bookstore Tiger, by Kathleen Pelley, illustrated by Paige Keiser
Stars, by Mary Lyn Ray and Marla Frazee
When a Dragon Moves In, by Jodi Moore, illustrated by Howard McWilliam...
Arnold and Burr Are 2012 Brown Teacher Research Fellows

The Library of Virginia is pleased to announce the Anne and Ryland Brown Teacher Research Fellows for 2012.

Jessica Arnold teaches U.S. history, civics, and economics at Robious Middle School in Chesterfield, Virginia. She is a graduate of Radford University and is currently finishing coursework toward an endorsement in gifted education from the University of Virginia. Arnold has coached several student delegations in governmental simulations based on the U.S. Congress and the United Nations. As she describes it, simulations are "the perfect storm of applied knowledge, engagement, and fun!" Her research of the Library's extensive collections will shape the development of classroom activities that will immerse students in the state's history.

Stephanie Burr received her bachelor of arts in history from the University of Richmond and is currently applying it to her work as a teacher of U.S. history and global studies at the Maggie L. Walker Governor's School for Government and International Relations in Richmond. "It is my job as...
Discovery Café Coming to LVA in August

Discovery Café will be a new fixture in the Library of Virginia lobby and will be managed by executive chef Kelly McCabe, already a downtown Richmond favorite for his food carts outside Virginia Commonwealth University Medical Center that feature paninis, burritos, and Mediterranean-style food. The new café will open in early August with a daily selection of wraps, fresh soups, sandwiches, salads, and a hot...
You Have No Right: Law & Justice Exhibition to Open on September 24

The history and actions of Virginians provide a persuasive set of examples by which to understand the role of the law in defining and protecting the rights and liberties of American citizenship. Law, justice, and the legal culture are the results of the actions of citizens as well as of the men and women who hold public office or serve the public as officers of the courts. Legislators make the laws, and judges interpret and apply the laws, but voters, citizens, and participants in the legal process also influence our laws and how courts and other legal institutions function.

Using Virginia cases—and the stories of the people behind them—You Have No Right: Law and Justice will demonstrate how the law affects individuals directly and how people have used the law to achieve...
Oberndorf to Lead Library Board

Meyera E. Oberndorf, of Virginia Beach, has been elected chair of the Library Board. She was appointed to the board in 2009 by Governor Tim Kaine, and served as vice chair from July 1, 2011, through June 30, 2012. In 1976, with her election to the Virginia Beach City Council, Oberndorf became the first woman elected to public office in the city. In 1988 she became the first directly elected mayor and the first woman mayor...
Read Historical Newspapers from Home!

The Library of Virginia provides online access to the historical Norfolk Journal and Guide and Washington Post newspapers, both of which are excellent primary sources for research on historical Virginia news and events.

The Norfolk Journal and Guide (1921–2003) had a circulation of more than 80,000 by the 1940s. It encouraged African Americans to vote, argued against restrictive covenants, and was one of only a few black newspapers to provide on-site coverage of the Scottsboro trials in the 1930s. Unlike many other black newspapers, it campaigned against the Great Migration of southern laborers to the North.

"The Washington Post (1877–1995) was the first newspaper in Washington to publish seven days a week. It is probably best-known...
First State Archivist Remembered

A granite stone was recently placed by the Friends of the Virginia State Archives to mark the grave of Morgan P. Robinson in Richmond's Hollywood Cemetery. The grave is just outside and to the east of the President's Circle and overlooks the James River.

Robinson was Virginia's first state archivist, holding the position from 1918 until 1943. Named chief of the Archives Department at the Virginia State Library in 1915, he had previously practiced law in Richmond...
Virginia Nonprofits and Libraries Receive Grants from Dollar General Foundation

Cumberland County Public Library, Augusta County Library (Fishersville), and South Boston Public Library System (Halifax) each received $3,000 grants from the Dollar General Literacy Foundation to support their summer reading programs. Other Virginia nonprofits receiving summer reading program grants were the Gloucester County Friends of the Public Library; Higher Achievement Program, Inc., in Richmond; Life...
State Records Archivist to Serve on Leadership Panel

Roger Christman, senior state governor's records archivist, will participate in a "Mission, Vision, and Strategic Planning" panel at this year's Archives Leader Institute at the University of Wisconsin-Madison. He will discuss the Library of Virginia's efforts on this topic over the past 18 months. The Archives Leader Institute brings together 25 future leaders of the archival profession. Christman is a former participant in the Archives Leader Institute.


All events are free and take place from noon until 1 PM in the conference rooms at the Library of Virginia unless otherwise noted.

Thursday, July 19, 2012
Almost Free: A Story About Race and Family in Antebellum Virginia
Eva Sheppard Wolf, associate professor of history at San Francisco State University, uses the story of Samuel Johnson, a free black man from Virginia attempting to free his family, to add detail and depth to our understanding of the lives of free blacks in the South. After ten years of elaborate dealings and negotiations, Johnson earned manumission in August 1812.
He stayed in Fauquier County and managed to buy his enslaved family, but the law of the time required that they leave Virginia if Johnson freed them. Johnson opted to stay. Because slaves' marriages had no legal standing, Johnson was not legally married to his enslaved wife, and in the event of his death his family would be sold to new owners.

Tuesday–Thursday, August 14–16, 2012
Third Annual Anne & Ryland Brown Teacher Institute
Time: 8:30 AM–3:30 PM
Space for the full conference is limited to 25 educators. To register: https://co.clickandpledge.com/advanced/default.aspx?wid=55052
The 2012 Anne and Ryland Brown Teacher Institute is a three-day event with something for all Virginia educators. Day 1 of the conference is open to all Virginia K–12 social science and history educators, while the full three-day conference is open to those who teach civics and government in Virginia.

Wednesday, August 15, 2012
"Books on Broad" Featuring Paul Herbert
The Jefferson Hotel: The History of a Richmond Landmark
Time: 5:30–7:30 PM
Place: Lobby
Join local historian Paul Herbert as he recounts stories of heiresses, actors, musicians, and celebrities in this all-encompassing history of the Jefferson Hotel that is sure to delight anyone who has ever stayed within its treasured walls. Light refreshments (wine and cheese) will be served (5:30–6:00 PM), followed by author talk (6:00–7:15 PM), and book signing (7:15–7:30 PM).
Through Saturday, August 25, 2012
Lost & Found
Place: Lobby and Exhibition Gallery
Time: 9:00 AM

–5:00 PM


What do you collect and value? Lost and Found examines the constantly changing fabric of our world. Things disappear from our cultural landscape, sometimes almost without notice—signs, buildings, even towns—and others go into attics, basements, and landfills. Some are saved and carefully stored and preserved; others intentionally destroyed, sometimes dramatically.


Explore the spectacular destruction of archives by chance and nature, the intentional destruction of personal papers, the careful preservation of family treasures, and the assemblage of materials in a bank safe deposit.

Saturday, September 1, 2012—Monday, September 3, 2012
Closed for Labor Day holiday weekend
F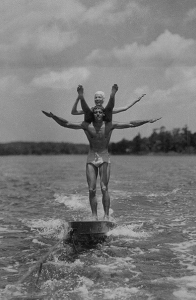 riday, September 7, 2012

First Fridays East

The Spirit of Virginia: Photographs for the 1939 New York World's Fair

Time: 5:30 PM–6:30 PM
Place: Lobby


Richmond

's popular arts and cultural program First Fridays Art Walk makes a special expansion east with "First Fridays East" to connect the Library of Virginia with the University of Richmond Downtown. See photographs of Virginia scenes that were displayed in the Virginia Room at the 1939 World's Fair. The photographs provided

an "infomercial" for the state, promoting it as a place not just of historic shrines and natural beauty, but as one of scientific, artistic, and intellectual sophistication, a modern state of concrete highways, world-class museums, and business-friendly public policies.

The program features Depression-era music and light refreshments in the main lobby of the Library of Virginia (5:30–6:30

PM

), followed by the opening of the exhibition

in the UR Downtown exhibition gallery with gallery talk by exhibition curator Hayley Harrington at 7:00

PM

. Light refreshments will also be available at UR Downtown.

Wednesday, September 12, 2012
"Books on Broad" Featuring Wendy Powers & Robin McLeod
The Testament of Judith Barton
Time: 5:30–7:30 PM
Imagine the cinematic masterpiece Vertigo retold by its tragic heroine. As Wicked does for The Wizard of Oz, this novel reveals the secret history behind a classic story from a mysterious woman's point of view. Light refreshments (wine and cheese) will be served (5:30–6:15 PM), followed by author talk (6:15–7:15 PM), and book signing (7:15–7:30 PM).

Thursday, September 13, 2012
The Right-Hand Shore
Christopher Tilghman will discuss the culture of the Eastern Shore and how it is reflected in his new novel, The Right-Hand Shore. Set in Maryland in the late 19th and early 20th centuries, Tilghman's story explores the desires that drive people to try to overcome the past. Their efforts are all the more difficult because they keep looking back on the paths already traveled instead of the ones ahead of them
Monday, September 24, 2012–Saturday, May 18, 2013
You Have No Right: Law and Justice Exhibition
Place: Lobby and Exhibition Gallery
Time: 9:00 AM–5:00 PM
Using Virginia cases—and the stories of the people behind them—You Have No Right: Law and Justice will demonstrate how the law affects individuals directly and how people have used the law to achieve political and social goals. Using original records and electronic resources to convey the themes of human rights, citizenship, and the rule of law in a lively and engaging presentation, visitors will explore questions about citizenship, marriage rights, eminent domain, and why prosecutors have to prove guilt and defense lawyers don't have to prove innocence.