Treadway Selected for 2009 Inaugural Class of Influential Women in Virginia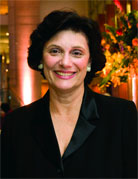 Virginia Lawyers Weekly has selected Librarian of Virginia Sandra G. Treadway as one of the 2009 Inaugural Class of Influential Women in Virginia. This new awards program recognizes the outstanding efforts of women in the commonwealth in all fields, including law, business, health care, education, and the arts. The honors are given to individuals who are making notable contributions to their chosen professions, their communities, and society at large.
Treadway has served as Librarian of Virginia since July 1, 2007. She earned her bachelor of arts degree from Manhattanville College and a master's degree and doctorate in history from the University of Virginia. She also has a master's degree in information science from the University of Tennessee. She is the author of Women of Mark: A History of the Woman's Club of Richmond, Virginia, 1894–1994. She is editor (with Janet Coryell, Anastasia Sims, and Thomas Appleton) of Negotiating Boundaries of Southern Womanhood: Dealing With the Powers That Be and servesas a foundingeditor of the multivolume Dictionary of Virginia Biography.
The honorees will be recognized at a luncheon on May 14 at the Jefferson Hotel in downtown Richmond. All honorees will be profiled in a special publication that will be distributed at the event and inserted into Virginia Lawyers Weekly in early May. The 2009 honorees are:
• Pamela S. Belleman Troutman Sanders LLP, Richmond
• Brenda Blisk Blisk Financial Group, McLean
• Beth A. Bortz Medical Society of Virginia Foundation, Richmond
• Elaine Charlson Bredehoft Charlson, Bredehoft & Cohen PC, Reston
• Lisa Frisina Clement Penn-Stuart, Richmond
• Jennifer L. Crain Homeland Contracting Corporation, Chesapeake
• Joanne G. Crantz, MD Novamed Associates, Fairfax
• Linda Duggan Curtis Commonwealth's Attorney, Hampton
• Patricia Wolf DeOrio The Riverside School, Richmond
• Ellen Shaw de Paredes, MD Institute for Women's Imaging, Glen Allen
• Debra J. C. Dowd LeClairRyan, Richmond
• Maryellen F. Goodlatte Glenn, Feldmann, Darby & Goodlatte, Roanoke
• Kathleen Watkinson Ivins Thalhimer Commercial Real Estate, Richmond
• The Honorable Barbara Milano Keenan Supreme Court of Virginia, Richmond
• Ginger Levit Ginger Levit, Atelier, Richmond
• Catherine M. Marriott Williams Mullen, Richmond
• Darcy S. Oman The Community Foundation, Richmond
• Anita O. Poston Vandeventer Black, Norfolk
• Sandra M. Rohrstaff Weiner, Rohrstaff & Spivey, Fairfax
• H. Jan Roltsch-Anoll Szabo, Zelnick & Erickson PC, Woodbridge
• The Honorable Margaret Poles Spencer Richmond Circuit Court, Richmond
• Kristina Keech Spitler Vanderpool, Frostick & Nashanian, Manassas
• Andrea R. Stiles Batzli, Wood & Stiles, Richmond
• Mary Lynn Tate The Tate Law Firm, Abingdon
• Sandra Gioia Treadway Library of Virginia, Richmond
• Lucia Anna 'Pia' Trigiani MercerTrigiani, Alexandria
• Katharine M. Webb Virginia Hospital & Healthcare Association, Richmond
• Barbara S. Williams Barbara S. Williams PC, Leesburg

Library Seeks Docents

The Library of Virginia is seeking enthusiastic, highly motivated, and dependable individuals to serve as volunteer docents. Docents will greet and welcome visitors to the Library. Docents will also have the opportunity to guide tours of the Library's changing exhibitions, both in its main gallery and the lobby, and answer questions about their content. Additionally, docents will be called upon to serve as educational instructors for school-age visitors, and may assist in the development of the Library's educational programs. On occasion, docents may be asked to assist with various support activities such as processing mass mailings or staffing special events. They will also be expected to demonstrate basic knowledge of the Library's history, facilities, and functions. Candidates should demonstrate knowledge, dedication, and passion for Virginia's history and a commitment to the educational function of libraries.

Candidates will need to complete a Docent Application. Please visit our Web site at: www.lva.virginia.gov/volunteer for the application and more information about this program. Applications will be screened and candidates will be contacted if selected for an interview. Training begins in May 2009. Docents must be 18 years old or older. Candidates must pass a security background check.

The Library of Virginia, located in historic downtown Richmond, holds the world's most extensive collection of material about the Old Dominion and has been a steward of the commonwealth's documentary and printed heritage since 1823. The story of Virginia and Virginians has been told in many ways since 1607. At the Library of Virginia it is told through nearly 110 million manuscripts and more than 1.8 million books, serials, bound periodicals, microfilm reels, newspapers, and state and federal documents, each an individual tile in the vast and colorful mosaic of Virginia's experience.

Cast Your Vote for the 6th Annual People's Choice Awards

The Library of Virginia is presenting the 6th Annual People's Choice Awards, honoring readers' favorite books by Virginia authors or on Virginia topics published in 2008.
Finalists in fiction and nonfiction were selected by an independent panel of judges from the books nominated for the 12th Annual Library of Virginia Awards. The winners of the People's Choice Awards for nonfiction and fiction will be chosen from these finalists by readers voting at libraries, bookstores, and online at the Library of Virginia's Web site, www.lva.virginia.gov. Voting for the People's Choice Awards runs from May 11 through June 30, 2009.

This year's nonfiction People's Choice finalists are:
This Republic of Suffering: Death and the American Civil War by Drew Gilpin Faust
The Hemingses of Monticello: An American Family by Annette Gordon-Reed
A Voyage Long and Strange: Rediscovering the New World by Tony Horwitz
Because the Cat Purrs: How We Relate to Other Species and Why It Matters by Janet Lembke
The Place to Be: Washington, CBS, and the Glory Days of Television News by Roger Mudd
The fiction People's Choice finalists are:
The Whole Truth by David Baldacci
People of the Book by Geraldine Brooks
The Legal Limit by Martin Clark
The Fire by Katherine Neville
Tomato Girl by Jayne Pupek
Winners of the People's Choice Awards will be announced at the Library of Virginia Literary Awards Celebration on October 17, 2009.

Williamsburg Regional Library Blog Wins National Award

"Blogging for a Good Book," a book-reviewing tool created and managed by Williamsburg Regional Library, was selected as the winner of the 2009 Reference and User Services Association's Louis Shores/Greenwood Publishing Group Award. The award, which carries a $3,000 cash prize, recognizes excellence in book and media reviewing.
"Blogging for a Good Book" uses a variety of Internet technologies such as subject tagging, online catalog integration, RSS feeds, and the blog's commenting feature to encourage conversations between readers and reviewers. This interaction, unlike traditional book review sources and formats, opens up new channels for library communications with a broader number of users and user groups. "Blogging for a Good Book" can be accessed through the library's Web site, www.wrl.org.
"'Blogging for a Good Book' serves as a model for book reviewing of the future," said Vicki Bloom, award committee chairperson and head of reference services at the Rivera Library, University of California-Riverside. "By adapting new technology and involving more staff participation, the library has created a service that is immediate, interactive, informative, and fun. They have successfully demonstrated that the reviewing process can be used beyond collection development and readers' service; it also can serve as a conduit for deepening staff involvement, reaching new users, facilitating discussions between library staff and users, building communities of readers, and highlighting the overall importance of the library in the community."

Rockbridge Regional Library and Fairfax County Public Library Receive ICMA Public Library Innovation Grants


Rockbridge Regional Library and Fairfax County Public Library are recipients of Public Library Innovation Grants, made possible by ICMA's partnership with the Bill & Melinda Gates Foundation. The International City/County Management Association is the premier local government leadership and management organization.
The grants will support projects developed by local governments that use their public libraries in addressing local needs and providing new services with lasting benefits to their communities. Nine grants totaling $500,000 were awarded.
The ICMA Public Library Innovation Grant program leverages the potential of public libraries to deliver services in nontraditional areas such as technology, public safety, economic development, health, immigration, civic engagement, and sustainability. Recognizing the importance of the manager/librarian relationship to create and sustain change, the grants will be anchored by a partnership between the office of the chief administrative officer (city, town, and county managers) and the public library.
ICMA received 515 applications covering a variety of topics from jurisdictions of all sizes in 47 states. The Virginia recipients of the ICMA Public Innovation Library Grants are:
Buena Vista, Virginia: Training and Call Center
This computer training and call center will provide free basic training in PC usage, individualized assistance for PC users, and advanced training in the skills needed for an individual to operate effectively as an incoming call center representative. Any resident of the Rockbridge Regional Library service area will be eligible for either basic or advanced training. The City of Buena Vista will actively market the call center to corporations seeking cost-effective call center services staffed by pre-trained individuals. Contracts with these corporations will provide jobs in the Buena Vista-Lexington-Rockbridge County region and ongoing operating income for the center. The supply of trained employees will also encourage businesses to establish their own permanent call center operations in the area.
Fairfax County, Virginia: Changing Lives through Literature
This program is an alternative to formal court action for Fairfax County offenders that uses the power of literature to transform lives through reading and group discussion. Literature and discussions are effective, proven tools for reducing recidivism at minimum cost. During the process, offenders develop better verbal and listening skills, undergo self-reflection, and learn how to become better citizens. Fairfax County will build a broader and stronger network to sustain and expand this program and promote public libraries as an important tool in stemming criminal recidivism.

Send Us Your Golden Gift Certificates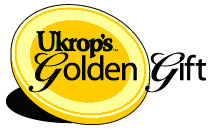 The Library of Virginia Foundation is participating in the Ukrop's Golden Gift Program. Every time you shopped at Ukrop's and used your UVC card between March 2 and March 28, 2009, you earned one Golden Gift Point for every $1 spent. The more you shopped, the more you earned! Points are automatically calculated and tracked on your purchase receipts. In May, a Golden Gift Certificate that details your household's points will be mailed to you. Donate your points by sending your Golden Gift Certificate to the Library of Virginia Foundation, 800 East Broad St., Richmond, Virginia 23219-8000. The more Golden Gift Points we receive, the greater the Foundation's share of the $200,000 payout!

Armentrout Is New Library Consultant

Kim Armentrout, director of the Powhatan County Public Library for the past 11 years, will join the staff of the Library of Virginia as public library consultant in late July. As a public library consultant she will support the development of public libraries by providing timely and accurate information services to public library directors, trustees, Friends of the Library, and local government on library management, grants, continuing education, and training. The public library consultant fills a key position supporting the Library of Virginia's mission of assuring that all Virginians have equitable access to information and library services.

Armentrout led the Powhatan library through building and automation projects, staffing growth, and development of strong community ties. She also served as Capitol Area Library Directors president for several years and is currently president of the Virginia Public Library Directors Association. She received her bachelor of arts degree in English from Virginia Tech and her master's degree in library science from Syracuse University.