News and Events
Featured Event
Wednesday, December 2, 2020
from
6:00 PM–7:00 PM
Online
Free, but registration required
Learn More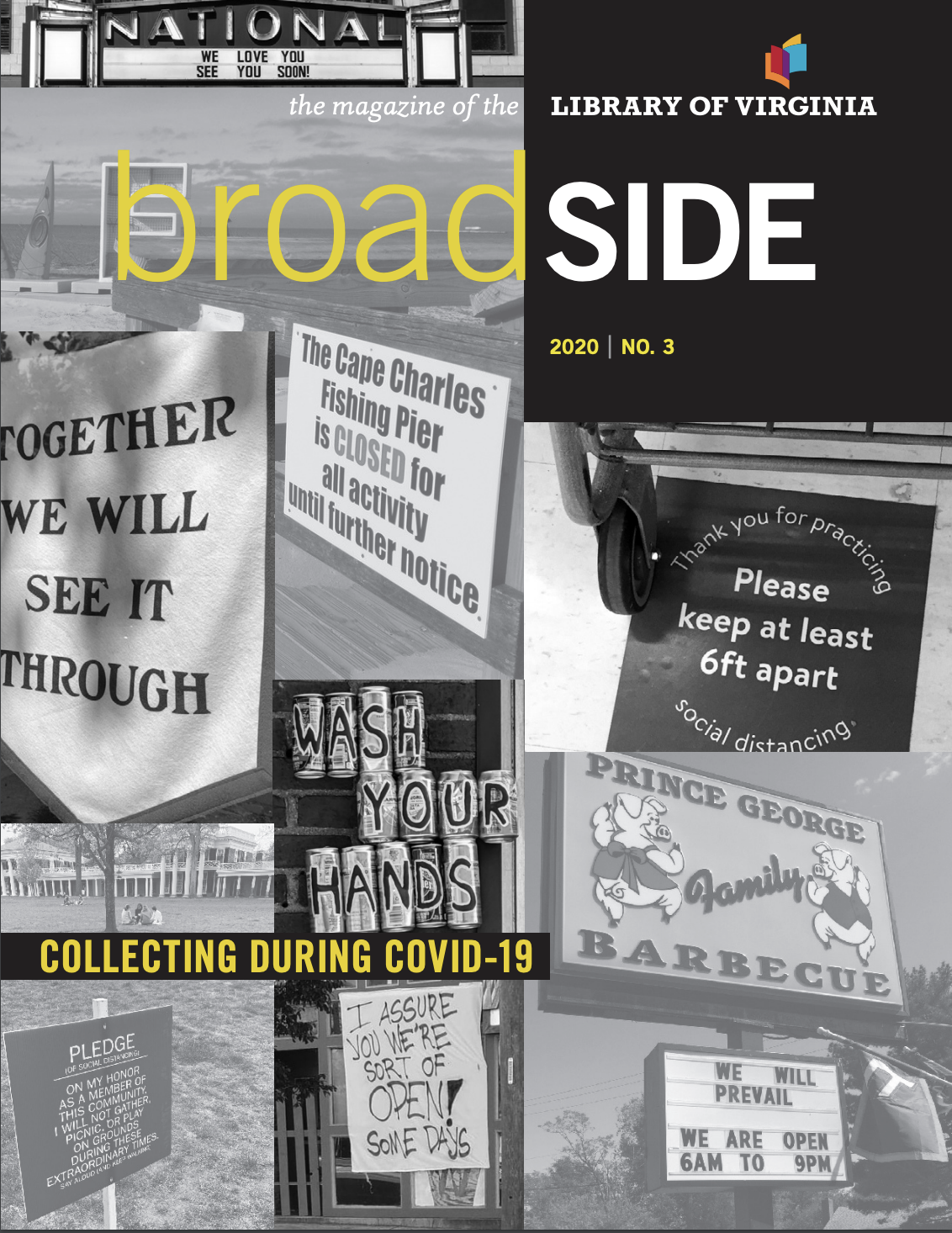 The magazine of the Library of Virginia. Our quarterly magazine describes and illustrates the holdings and happenings at the Library of Virginia.
Read Past Issues
Press Releases
The Library of Virginia is pleased to announce the winners of the 23rd Annual Library of Virginia Literary Awards, which were held virtually this year. Sponsored by Dominion Energy, the October 17 awards celebration was hosted by best–selling author and award–winning filmmaker Adriana Trigiani.
Join Virginia State Senator Jennifer McClellan and historians Lauranett Lee and Megan Taylor-Shockley on Thursday, October 8, 2020, for a virtual talk on the timely topic of voting rights. Sponsored by the Library of Virginia, "Unfinished Business: What the 19th Amendment Didn't Do" explores the struggle for the vote that remained for many citizens after the passage of the 19th Amendment
The Library of Virginia Literary Awards will be celebrated virtually this year with a week of author conversations and special events beginning Tuesday, October 13, 2020. Each virtual event begins at 6:00 PM and is accessible to the public, free of charge, through the Library of Virginia's Facebook and YouTube pages.
View More
Collection Releases
A report including the creator, title, size, brief description, and accession number of the local, map, private, and state archival collections described and/or received during the time period. Some collections may be closed for processing; check with Archives Reference Services regarding availability for research use.
View More