News and Events
Featured Event
Friday, October 19, 2018
from
6:00 PM–8:00 PM
Virginia Museum of Fine Arts, Marble Hall (200 N Boulevard, Richmond)
$8 ($5 for Semper Virginia Society members & VMFA members)
Learn More
Featured Event
Saturday, October 20, 2018
from
6:00 PM–10:30 PM
$175
Learn More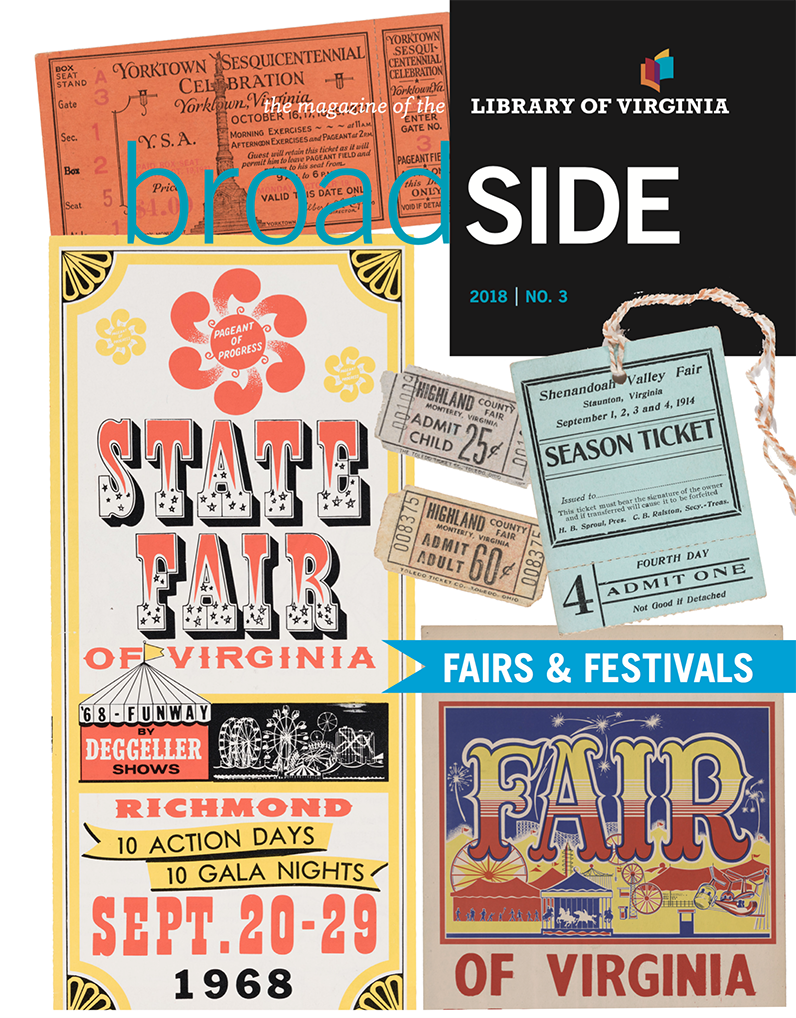 The magazine of the Library of Virginia. Our quarterly magazine describes and illustrates the holdings and happenings at the Library of Virginia.
Read Past Issues
Press Releases
The Library of Virginia is pleased to introduce a robust offering of free digital resources for all Virginians through their local public libraries. Citizens can research, read, and learn through FindItVirginia.com or through their local public library website.
Come to the Library of Virginia for an exciting day of family history exploration and networking. This one-day conference features a keynote speech from renowned genealogist Judy G. Russell— "the legal genealogist"—and nationally recognized genetic genealogy experts Bernice A. Bennett, Shannon Christmas, Rachel Unkefer, and Shannon Combs-Bennett. Presenters will explore how DNA can be used to trace family trees, including subjects such as terminology and DNA interpretation, selecting a testing company, and chromosome mapping and DNA painting.
View More
Collection Releases
A report including the creator, title, size, brief description, and accession number of the local, map, private, and state archival collections described and/or received during the time period. Some collections may be closed for processing; check with Archives Reference Services regarding availability for research use.
View More