News and Events
Featured Event
Wednesday, October 6, 2021
from
5:30 PM–7:00 PM
Lecture Hall
Free, but registration required.
Learn More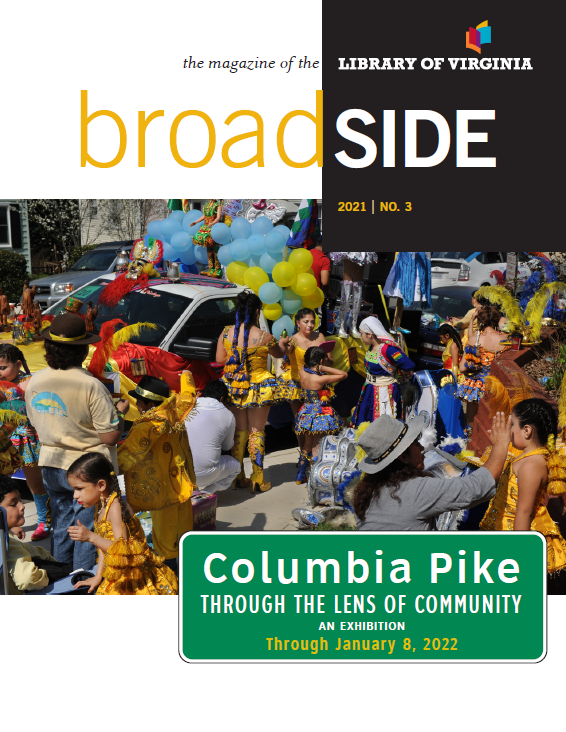 The magazine of the Library of Virginia. Our quarterly magazine describes and illustrates the holdings and happenings at the Library of Virginia.
Read Past Issues
Press Releases
The Library of Virginia and the Virginia Museum of Fine Arts are pleased to announce the winner of the annual Art in Literature: The Mary Lynn Kotz Award. The judges selected Gaylord Torrence's book Continuum: Native North American Art at the Nelson-Atkins Museum of Art.
Nine authors are finalists for the Library's 24th Annual Library of Virginia Literary Awards. The winners will be announced during a virtual celebration at the Library of Virginia on Saturday, October 16, 2021.
The Library's 2021 Carole Weinstein Author Series continues with a free in–person talk by historian Dr. Karen L. Cox on September 14 at 6:00 PM on her book No Common Ground: Confederate Monuments and the Ongoing Fight for Racial Justice.
View More
Collection Releases
A report including the creator, title, size, brief description, and accession number of the local, map, private, and state archival collections described and/or received during the time period. Some collections may be closed for processing; check with Archives Reference Services regarding availability for research use.
View More