News and Events
Featured Event
Wednesday, March 20, 2019
from
12:00 PM–1:00 PM
Conference Rooms
Free
Learn More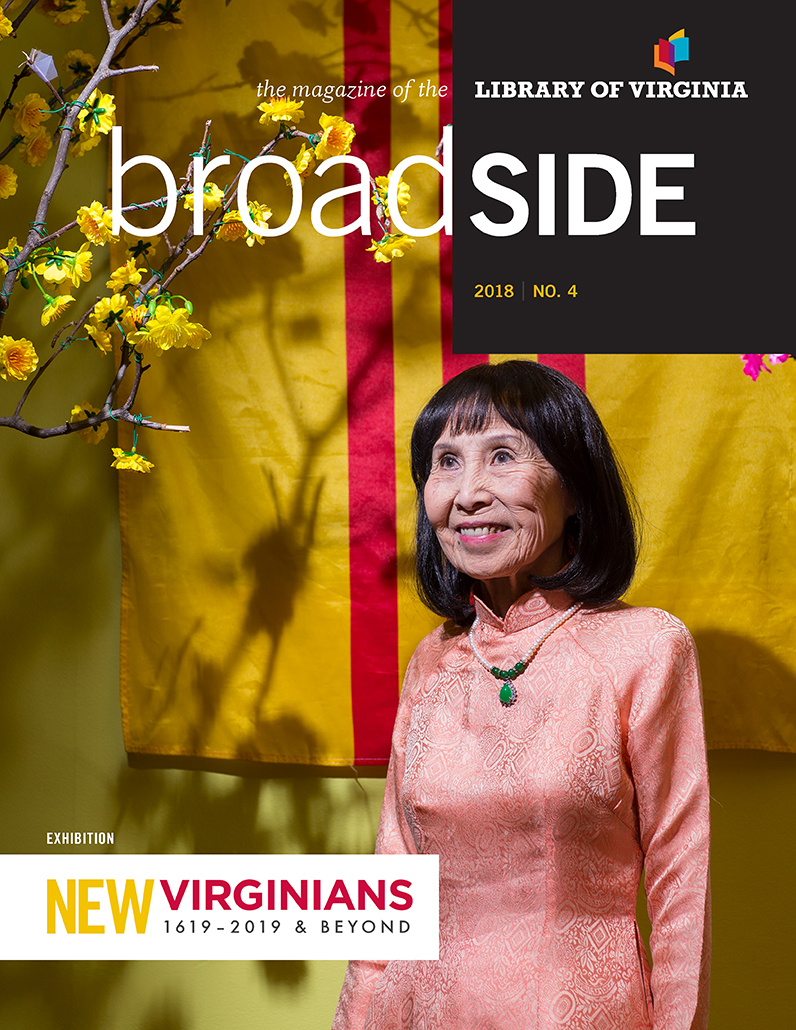 The magazine of the Library of Virginia. Our quarterly magazine describes and illustrates the holdings and happenings at the Library of Virginia.
Read Past Issues
Press Releases
The Carole Weinstein Author Series supports the literary arts by bringing both new and well-known authors to the Library of Virginia. Free and open to the public, the series focuses on Virginia authors and Virginia subjects across all genres.
A Pamunkey Indian chief, a labor organizer, and a pioneering endocrinologist are among eight Virginia women recognized by the Library of Virginia in partnership with the Virginia Women's Monument Commission as part of the 2019 Virginia Women in History project.
The Library of Virginia offers a range of resources and programs that demonstrate our commitment to African American history and culture—not just during February, but throughout the entire year and into the future.
View More
Collection Releases
A report including the creator, title, size, brief description, and accession number of the local, map, private, and state archival collections described and/or received during the time period. Some collections may be closed for processing; check with Archives Reference Services regarding availability for research use.
View More