News and Events
Featured Event
Thursday, March 19, 2020
from
5:30 PM–7:30 PM
Lecture Hall
Free
Learn More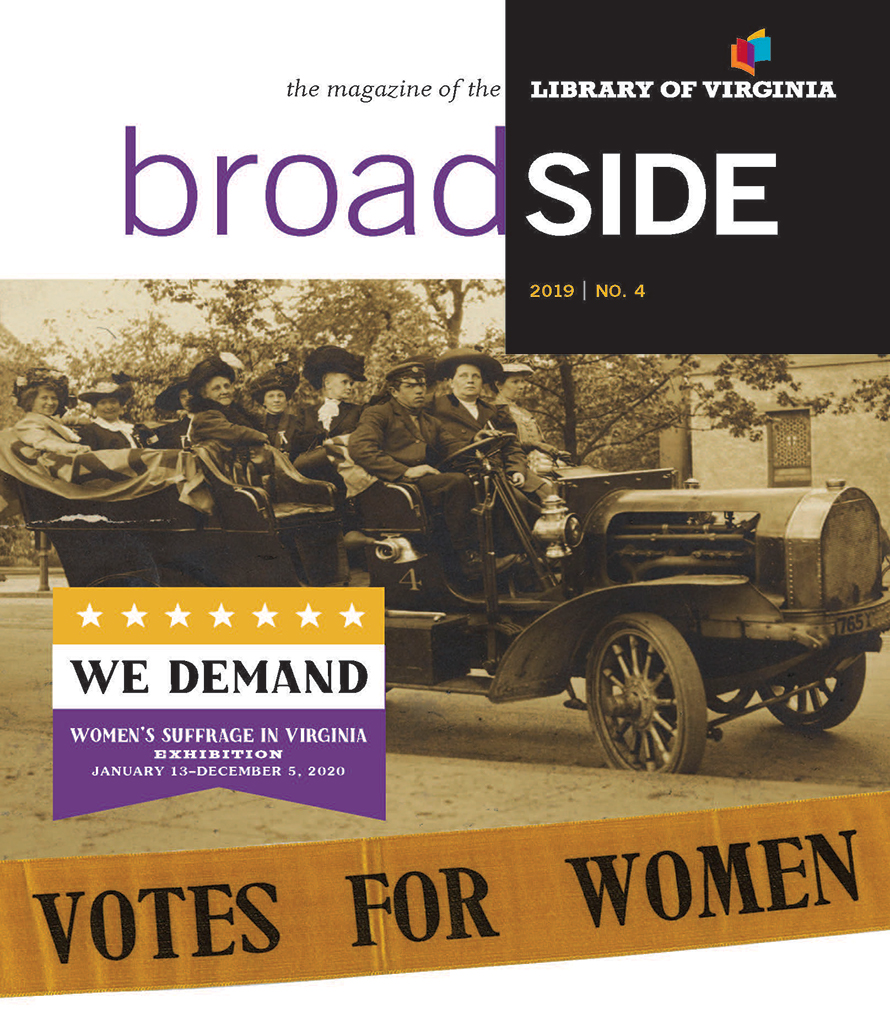 The magazine of the Library of Virginia. Our quarterly magazine describes and illustrates the holdings and happenings at the Library of Virginia.
Read Past Issues
Press Releases
Dominion Energy and the Library of Virginia celebrated the achievements of five African American leaders during the eighth annual "Strong Men & Women in Virginia History" awards program held Thursday, Feb. 6, at the Richmond Marriott. The program honors prominent African Americans past and present who have made noteworthy and admirable contributions to the commonwealth, the nation and their professions.
A new partnership between the Virginia Shop and Studio Two Three will make a selection of the arts organization's unique products available at the shop's Library of Virginia location. Items will include Studio Two Three screen prints, clothing, and household items in exclusive colors, styles, and designs created just for the Library.
The Library of Virginia has been honored with a "major initiatives" grant from the National Archives for its "Virginia Untold: The African American Narrative" project. The Library will receive $175,392 this year to enhance the online project by adding digitized Registers of Free Blacks (1793-1865) from 19 localities in the commonwealth, along with three additional registers held by Arlington County.
We Demand: Women's Suffrage in Virginia, a free exhibition at the Library of Virginia running January 13–December 7, 2020, commemorates the centennial of the ratification of the 19th Amendment to the U.S. Constitution guaranteeing women the right to vote.
View More
Collection Releases
A report including the creator, title, size, brief description, and accession number of the local, map, private, and state archival collections described and/or received during the time period. Some collections may be closed for processing; check with Archives Reference Services regarding availability for research use.
View More