News & Press Center
Looking for Events and Exhibitions?
Please click here to view our new Events and Exhibitions page.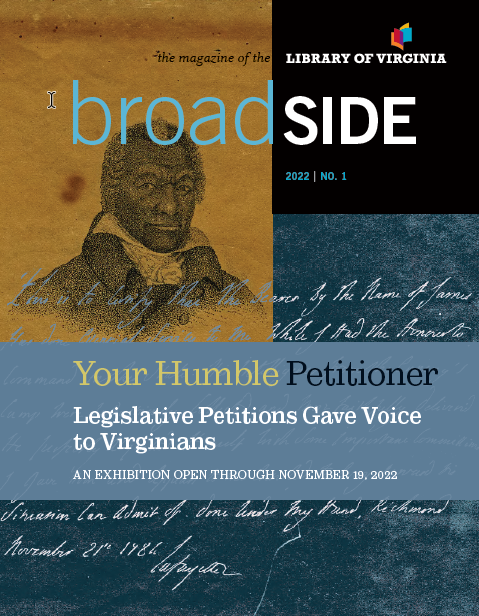 The magazine of the Library of Virginia. Our quarterly magazine describes and illustrates the holdings and happenings at the Library of Virginia.
Read Past Issues
Press Releases
In celebration of Juneteenth, the holiday that commemorates the ending of slavery in the United States, visitors to the Library of Virginia will have the rare opportunity to view a selection of "Free Negro Registers" displayed in the lobby June 13–27, 2022.
The Library of Virginia is excited to be among the recipients of $33.17 million in grants for 245 humanities projects across the country announced by the National Endowment for the Humanities on April 13, 2022.
The Library of Virginia's 2022 Carole Weinstein Author Series continues with talks by a Pulitzer Prize-winning poet and a New York Times best-selling author and journalist and on their fascinating recent books.
View More