News and Events
Featured Event
Wednesday, August 19, 2020
from
7:00 PM–8:30 PM
Online
Free
Learn More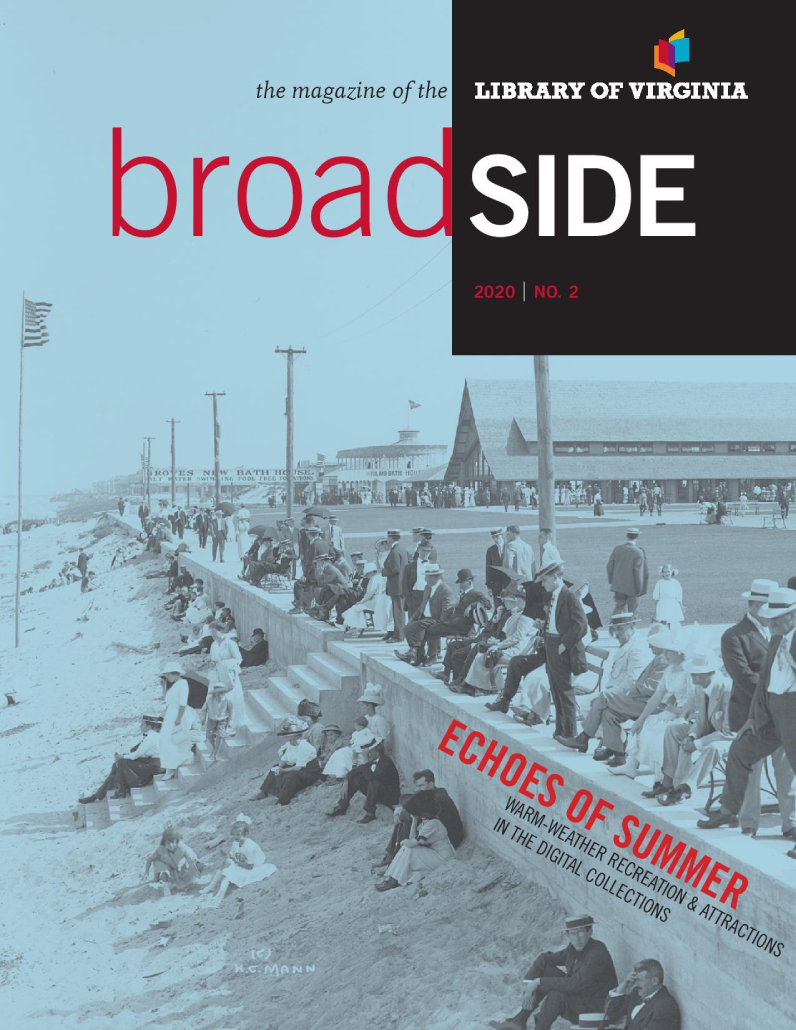 The magazine of the Library of Virginia. Our quarterly magazine describes and illustrates the holdings and happenings at the Library of Virginia.
Read Past Issues
Press Releases
Finalists for the Library of Virginia's 23rd Annual Library of Virginia Literary Awards have been chosen by an independent panel of judges from more than 130 books nominated for the awards. The winner in each category will be selected from among these finalists and announced during a virtual celebration at the Library of Virginia on Saturday, October 17, 2020.
A project of the United States Holocaust Memorial Museum in Washington, D.C., History Unfolded asks what was possible for Americans to have known about the Holocaust as it was happening and how they responded to it. Volunteer participants will look in local newspapers for news and opinion about Holocaust-era events that took place in the United States and Europe, and submit articles they find to a national database.
The Library of Virginia is pleased to announce that its reading rooms will reopen to researchers by advance appointment beginning at 10:00 AM on Tuesday, July 7, 2020. Researchers will be able to use the collections by appointment Tuesday–Friday, 10:00 AM–4:00 PM. To make an appointment, please call 804.692.3800.
View More
Collection Releases
A report including the creator, title, size, brief description, and accession number of the local, map, private, and state archival collections described and/or received during the time period. Some collections may be closed for processing; check with Archives Reference Services regarding availability for research use.
View More