News and Events
Featured Event
Tuesday, June 9, 2020
from
1:00 PM–1:15 PM
Online
Free
Learn More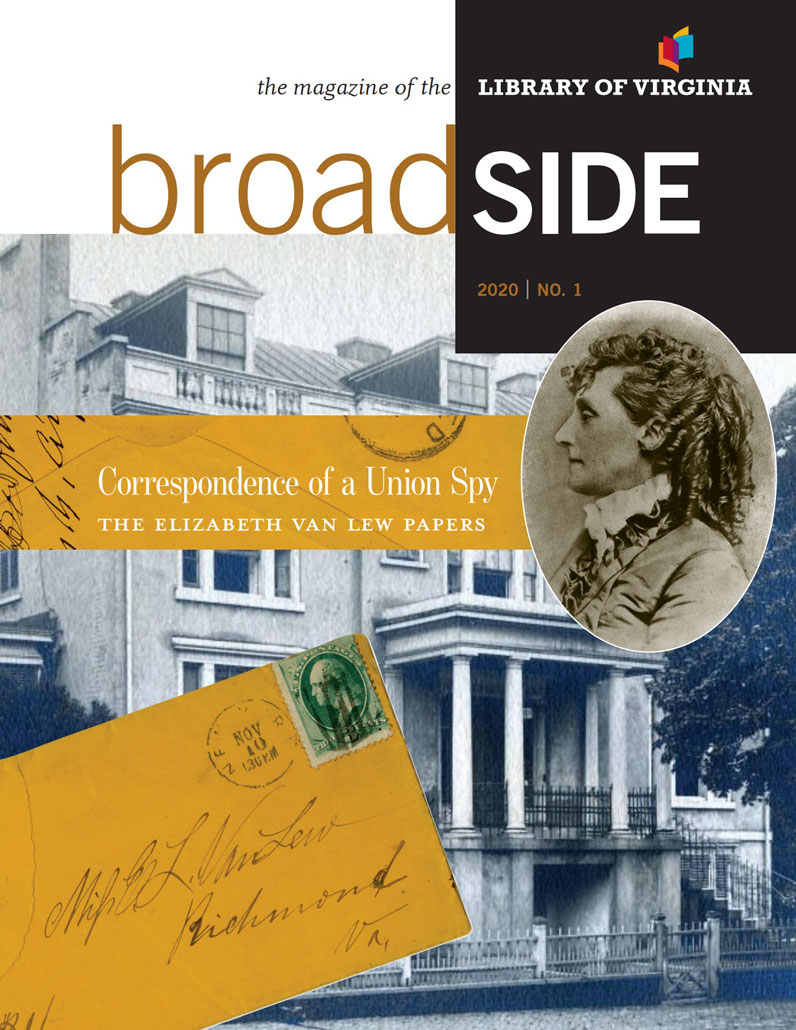 The magazine of the Library of Virginia. Our quarterly magazine describes and illustrates the holdings and happenings at the Library of Virginia.
Read Past Issues
Press Releases
The Library of Virginia is currently collecting images of COVID-19-related signage from the public through a "Signs of the Time: COVID-19 in Virginia" Tumblr page.
While our building is closed to the public until further notice, Library of Virginia staff members are working during the public health emergency Monday –Friday, 9:00 AM–5:00 PM, and will respond to your questions and research inquiries. We encourage you to use our numerous online resources and to explore the many ways that you can engage with Virginia's history, literature, and culture through our website. Find links, phone numbers, and more in the news release.
Explore your family tree from the comfort of your own couch! Join the Library of Virginia online for a free genealogy webinar series. With the cancellation of this spring's on-site beginner and intermediate genealogy workshops, the Library is offering a three-part webinar series to help you trace your roots on April 10, April 24, and May 8, 2020.
View More
Collection Releases
A report including the creator, title, size, brief description, and accession number of the local, map, private, and state archival collections described and/or received during the time period. Some collections may be closed for processing; check with Archives Reference Services regarding availability for research use.
View More