News and Events
Featured Event
Friday, August 6, 2021
from
10:00 AM–11:00 AM
Online
$15 ($10 for Library of Virginia members)
Learn More
Featured Event
Friday, August 6, 2021
from
12:00 PM–1:00 PM
Online
Free, but registration required.
Learn More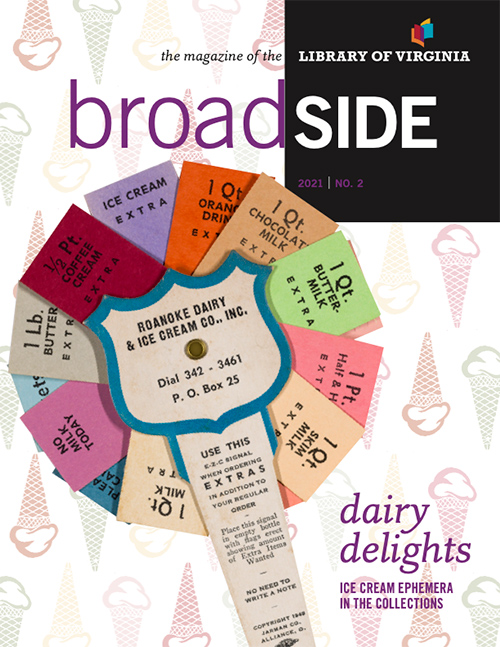 The magazine of the Library of Virginia. Our quarterly magazine describes and illustrates the holdings and happenings at the Library of Virginia.
Read Past Issues
Press Releases
The Library of Virginia is pleased to announce the finalists for the People's Choice Awards as part of its 24th Annual Literary Awards Celebration.
The Library of Virginia, The Church of Jesus Christ of Latter–day Saints and the Library of Virginia have announced a project to preserve and digitize the Evergreen Cemetery Interment Volume, 1926–1962.
The Library of Virginia Foundation is pleased to announce new board members and leadership for its fiscal year ending on June 30, 2022. Members serve three–year terms.
View More
Collection Releases
A report including the creator, title, size, brief description, and accession number of the local, map, private, and state archival collections described and/or received during the time period. Some collections may be closed for processing; check with Archives Reference Services regarding availability for research use.
View More