News and Events
Featured Event
Wednesday, February 9, 2022
from
7:00 PM–8:30 PM
Online
Free, but registration required.
Learn More
Calendar of Events
Hours, Holidays, and Closings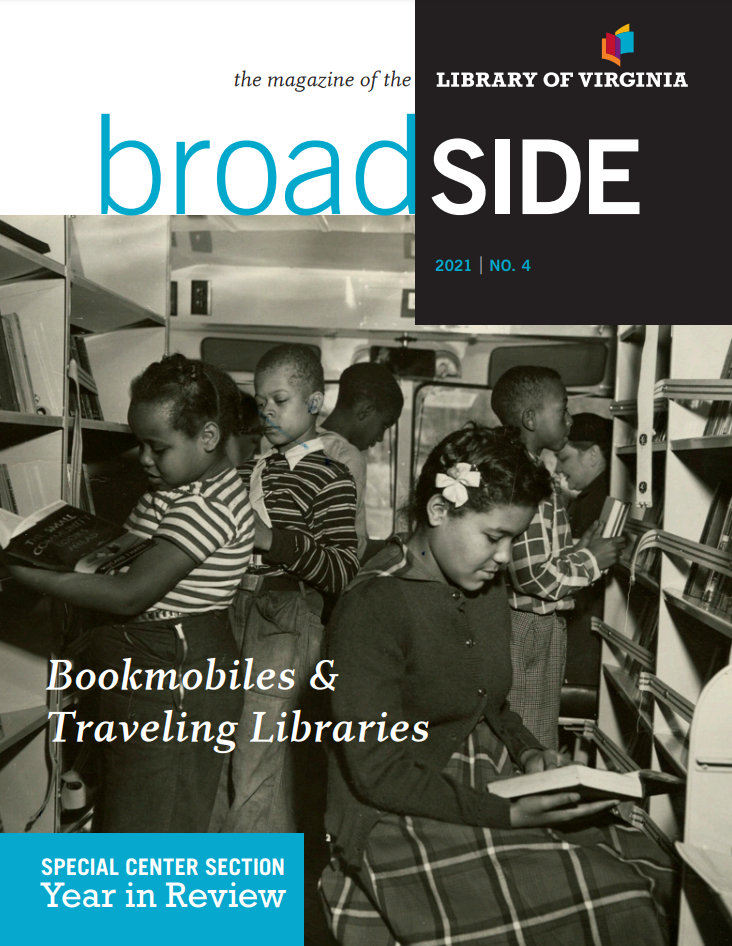 The magazine of the Library of Virginia. Our quarterly magazine describes and illustrates the holdings and happenings at the Library of Virginia.
Read Past Issues
Press Releases
The Library of Virginia announces the first two events in its 2022 Carole Weinstein Author Series, featuring talks by a history professor and a New York Times best-selling author and journalist on their fascinating recent books.
Virginia's Deaf Culture Digital Library, deaflibva.org, a website with resources and information for the commonwealth's Deaf community, is a collaboration between the Central Rappahannock Regional Library and the Library of Virginia.
Join artist and educator Sushmita Mazumdar for "Your Story, Our Community: Create Your Storybook," a workshop exploring the human connections exemplified in the Library's current exhibition, Columbia Pike: Through the Lens of Community, a unique display of photographs celebrating the extraordinary cultural diversity found within a single community in Northern Virginia.
View More
Collection Releases
A report including the creator, title, size, brief description, and accession number of the local, map, private, and state archival collections described and/or received during the time period. Some collections may be closed for processing; check with Archives Reference Services regarding availability for research use.
View More