News and Events
Featured Event
Saturday, January 25, 2020
from
1:00 PM–4:00 PM
The Blackburn Inn, 301 Greenville Avenue, Staunton, Virginia 24401
$29.50
Learn More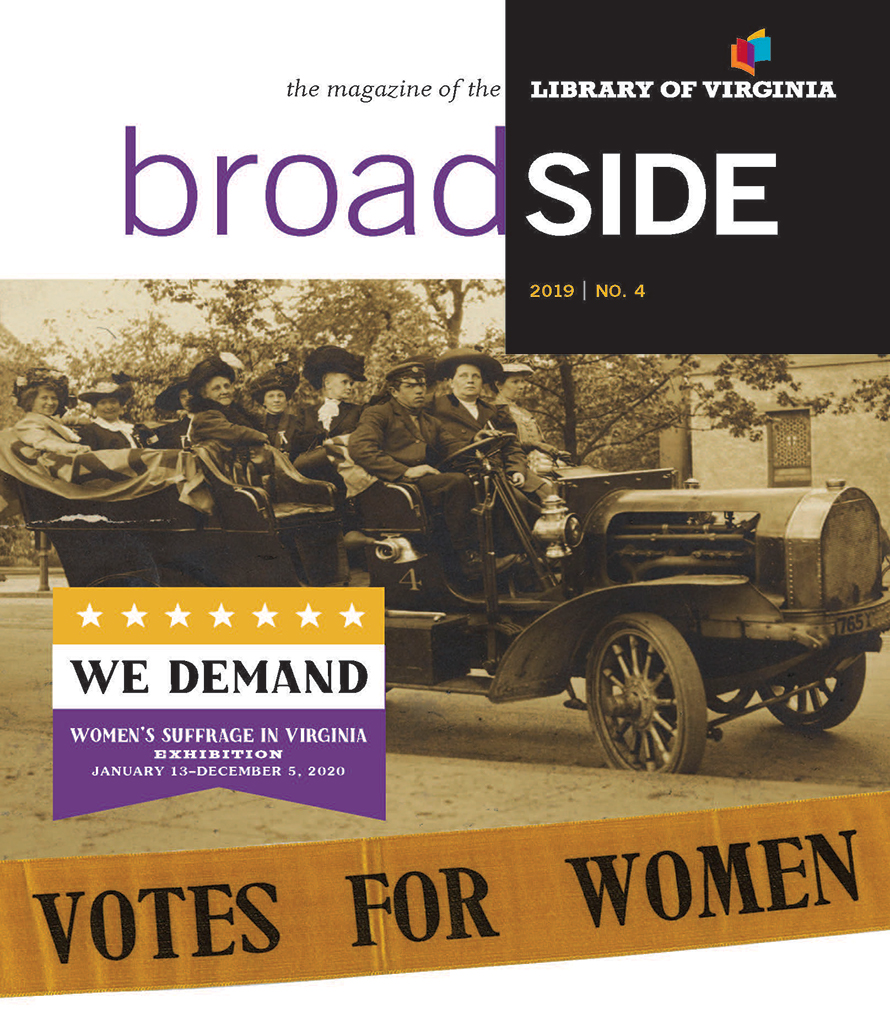 The magazine of the Library of Virginia. Our quarterly magazine describes and illustrates the holdings and happenings at the Library of Virginia.
Read Past Issues
Press Releases
We Demand: Women's Suffrage in Virginia, a free exhibition at the Library of Virginia running January 13–December 7, 2020, commemorates the centennial of the ratification of the 19th Amendment to the U.S. Constitution guaranteeing women the right to vote.
The Library of Virginia is pleased to announce the winners of the 22nd Annual Library of Virginia Literary Awards, sponsored by Dominion Energy. The October 19 awards celebration was hosted by best-selling author and award-winning filmmaker Adriana Trigiani. Awards categories were nonfiction, fiction, and poetry; People's Choice Awards for fiction and nonfiction; and Art in Literature: The Mary Lynn Kotz Award.
The Library of Virginia and the Virginia Museum of Fine Arts are pleased to announce the winner of the annual Art in Literature: The Mary Lynn Kotz Award. The judges selected Mary Gabriel's Ninth Street Women: Lee Krasner, Elaine de Kooning, Grace Hartigan, Joan Mitchell, and Helen Frankenthaler – Five Painters and the Movement That Changed Modern Art.
View More
Collection Releases
A report including the creator, title, size, brief description, and accession number of the local, map, private, and state archival collections described and/or received during the time period. Some collections may be closed for processing; check with Archives Reference Services regarding availability for research use.
View More