News and Events
Featured Event
Tuesday, April 20, 2021
from
6:00 PM–7:30 PM
Online
Free
Learn More
Featured Event
Wednesday, April 21, 2021
from
7:00 PM–8:00 PM
Online
Free
Learn More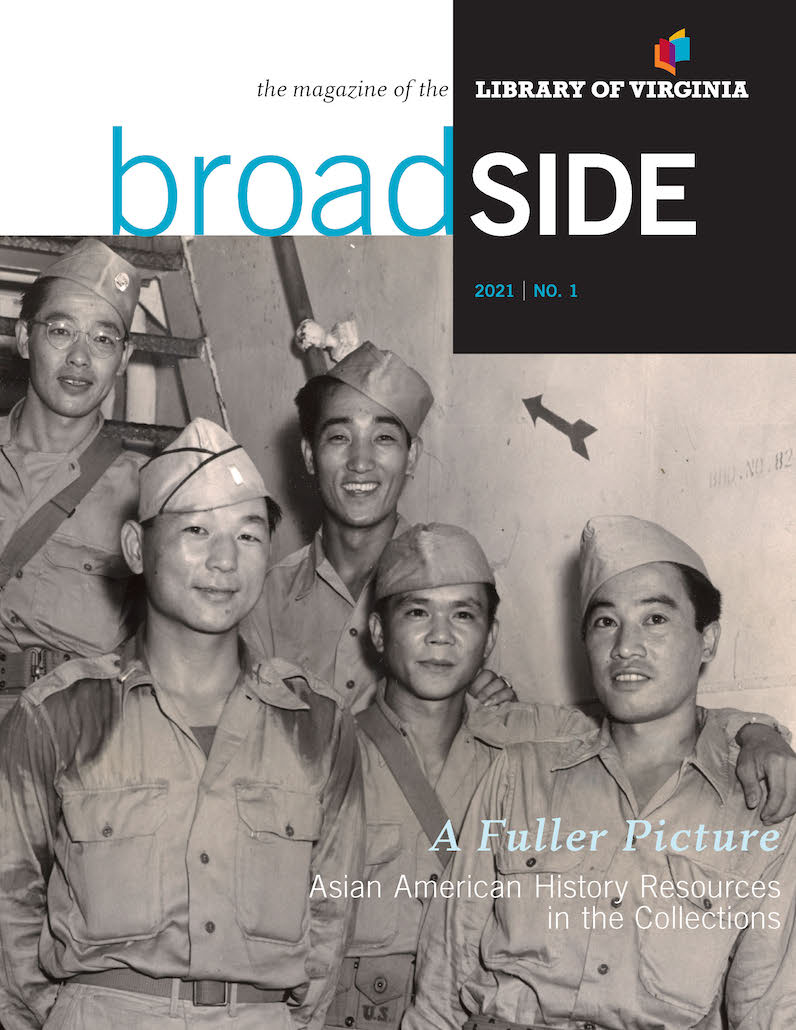 The magazine of the Library of Virginia. Our quarterly magazine describes and illustrates the holdings and happenings at the Library of Virginia.
Read Past Issues
Press Releases
The Library's Carole Weinstein Author Series celebrates Poetry Month on April 15 with a free virtual talk by poet, literary historian, and editor Kim Roberts on her book By Broad Potomac's Shore: Great Poems from the Early Days of Our Nation's Capital.
The Library of Virginia announces its 2021 Carole Weinstein Author Series featuring talks by historians, a poet, and a New York Times best–selling author on a variety of fascinating recent books.
Due to the enhanced security protocols in place in and around Capitol Square in downtown Richmond, the Library of Virginia building will be closed Monday, January 18, through Thursday, January 21, 2021.
View More
Collection Releases
A report including the creator, title, size, brief description, and accession number of the local, map, private, and state archival collections described and/or received during the time period. Some collections may be closed for processing; check with Archives Reference Services regarding availability for research use.
View More