News and Events
Featured Event
Wednesday, June 23, 2021
from
7:00 PM–8:15 PM
Online
Free, but registration required.
Learn More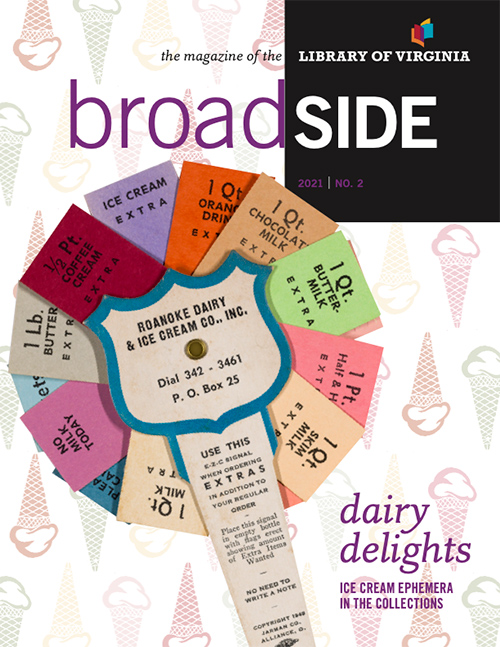 The magazine of the Library of Virginia. Our quarterly magazine describes and illustrates the holdings and happenings at the Library of Virginia.
Read Past Issues
Press Releases
The current version of the Constitution of Virginia—the seventh in the commonwealth's long history—became effective at noon on July 1, 1971. It replaced a regressive constitution that had been in place since 1902 and marked an important step forward for all Virginians.
The Library's Carole Weinstein Author Series continues with a free virtual talk by historian Vanessa M. Holden on June 10. Her book Surviving Southampton: African American Women and Resistance in Nat Turner's Community reimagines the iconic event.
Twenty Virginia Public Libraries were awarded federal CARES Act funding through the Library of Virginia by the Institute of Museum and Library Services.
View More
Collection Releases
A report including the creator, title, size, brief description, and accession number of the local, map, private, and state archival collections described and/or received during the time period. Some collections may be closed for processing; check with Archives Reference Services regarding availability for research use.
View More