News & Press Center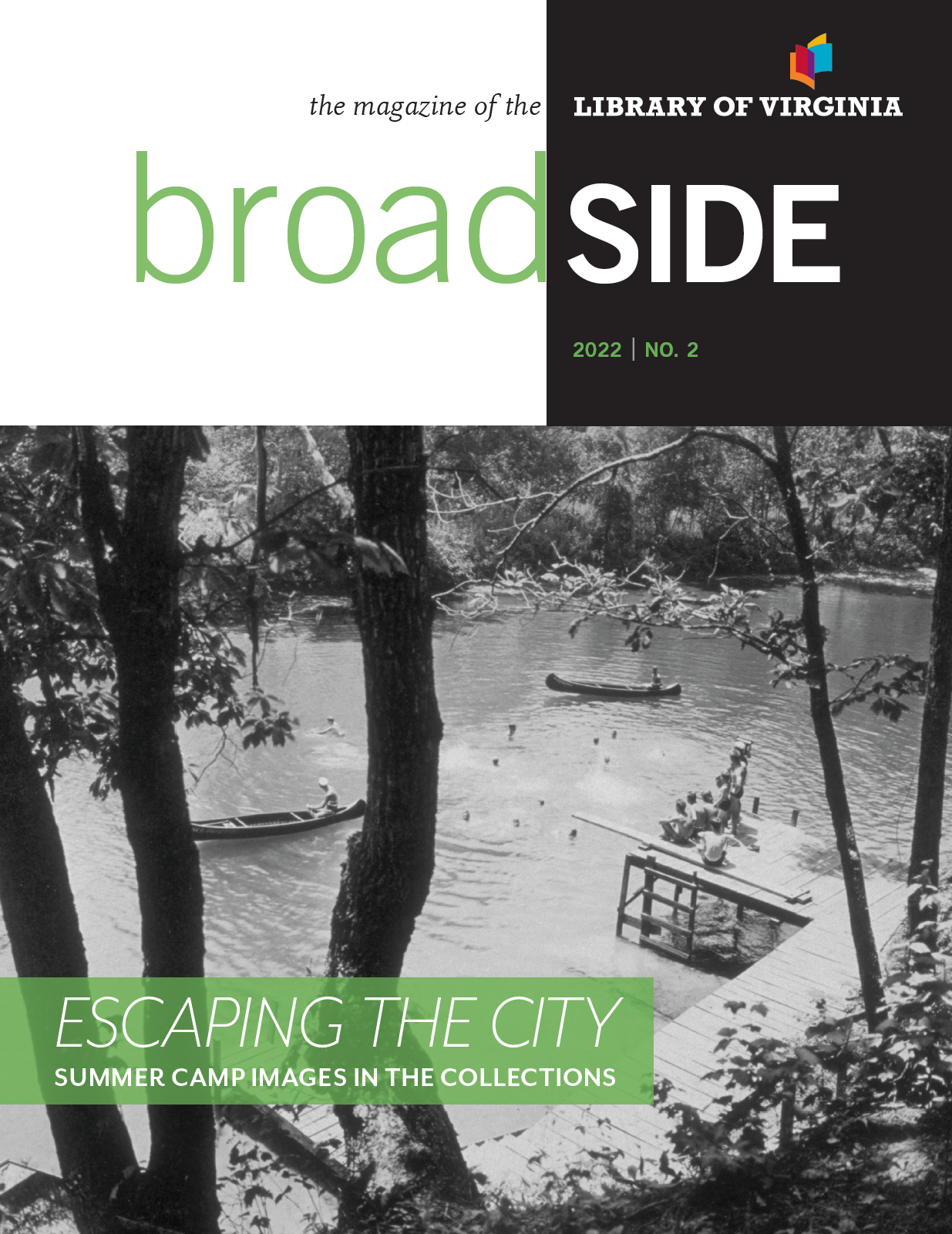 The magazine of the Library of Virginia. Our quarterly magazine describes and illustrates the holdings and happenings at the Library of Virginia.
Read Past Issues
Press Releases
The Library of Virginia will host a conversation featuring author and former reporter Margaret Edds and Pulitzer Prize-winning journalist Michael Paul Williams on Thursday, Nov. 17 discussing Edds's new book, What the Eyes Can't See: Ralph Northam, Black Resolve, and a Racial Reckoning in Virginia.
October is American Archives Month—and this year marks 20 years of Archives Month in Virginia! For two decades, every October, the archival and special collections institutions around the commonwealth have collaborated to celebrate and raise awareness about the importance of our shared documentary history.
The Library of Virginia is pleased to announce the winners of the 25th Annual Library of Virginia Literary Awards, presented by Amazon and Dominion Energy. Award categories were nonfiction, fiction and poetry; People's Choice Awards for fiction and nonfiction; and Art in Literature: The Mary Lynn Kotz Award.
View More