Stamp Act Resolves
�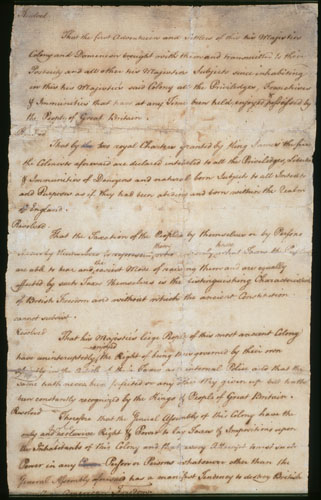 ---
Resolves Against the Stamp Act dated 30 May 1765.
Signed by Patrick Henry this document is believed to be the fifth draft of the resolves. The major portion of this document is thought to have been recorded by a clerk.
MS 00/ 1765/May 30 Special Collections, John D. Rockefeller, Jr. Library, Colonial Williamsburg Foundation.
Return to Colonial Williamsburg Images | Archives Week 2003 Home