Saturday, October 25, 2014 | Calendar of Events
History of Cartography: Revolutionary War
The Fry-Jefferson Map Society will host a fall event featuring lectures by Martin Brückner and Max Edelson on American Revolutionary War cartography. This event includes a special one-day exhibition of maps relating to the talks. Map exhibition starts at 11:00 AM. Lectures start at 1:00 PM. For more information, please call 804.692.3561.
All Events » | Holiday Schedule » | Inclement Weather Closings »
Current News Releases | Archive
To Be Sold: Virginia and the American Slave Trade Opens October 27 at the Library of Virginia
The year: 1853. The place: Richmond, Virginia. A traveling British artist casually peruses the city's newspapers and scans the ever-present notices of slave auctions alongside the advertisements for dry goods, patent medicines, and runaway slaves. His curiosity aroused, he decides to attend a sale of human beings...
SMITH, VARON, AND MACKINNON RECEIVE 2014 LIBRARY OF VIRGINIA LITERARY AWARDS
The Library of Virginia is pleased to announce the winners of the 17th Annual Library of Virginia Literary Awards, sponsored by Dominion. The October 18 awards celebration was hosted by award-winning Virginia author Adriana Trigiani. Awards categories were fiction, nonfiction, poetry, and literary lifetime achievement. Winners of the Library of Virginia's Annual Literary Awards receive a monetary prize and a handsome engraved crystal book...
What's New In The Collections | Archive
The Library of Virginia Quarterly Report of Newly Available Accessions
July 1 – September 30, 2014
A report including the creator, title, size, brief description, and accession number of the local, map, private, and state archival collections described and/or received during the time period. Some collections may be closed for processing; check with Archives Reference Services regarding availabilty for research use.
Primary Sources Semiannual Report of Newly Processed Collections
July – December 2012
Welcome to the latest issue of the Library of Virginia's semiannual report Primary
Sources. Here you will find a listing of the latest collections processed, microfilmed, or digitized by the Library. Since 1999, the Library has annually received General Assembly support for archival positions in order "to relieve the 54-year backlog in processing significant archival, special, and other historical collections."
Featured Events
BOOK LAUNCH SILENT MURDERS BY MARY MILEY THEOBALD
Virginia author and historian Mary Miley will present Silent Murders, the second book in her Roaring Twenties mystery series. A book signing and reception will follow the talk.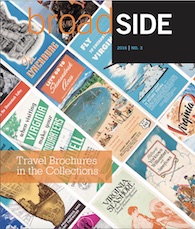 The magazine of the Library of Virginia Our quarterly magazine describes and illustrates the holdings and happenings at the Library of Virginia. Discover fascinating items from the collections as well as events, exhibitions, educational programs, and opportunities to become more involved. More.

The first issue of the Library of Virginia's E-Newsletter debuted on September 4, 2008. The free, monthly newsletter concentrates on Library events, services, and collections. The inaugural issue went to 1,971 subscribers. The newsletter will help us communicate directly with readers on a more frequent basis, and enable us to deliver useful information about the Library, its mission, and services. The newsletter is only sent to readers who have indicated an interest in hearing from the Library or who opt-in to receive it. You can indicate a desire to receive the newsletter here Subscription is free and easy and you will always have the option of unsubscribing. Because your privacy is important to us, we will never sell or trade your address.