Tuesday, January 24, 2017 | Calendar of Events
First Freedom: Virginia's Statute for Religious Freedom
No one familiar with today's public and political debates about religious liberty and the relationship of church and state can doubt that Thomas Jefferson's Statute for Religious Freedom holds lasting significance. The Library of Virginia's exhibition First Freedom: Virginia's Statute for Religious Freedom explores the intent and interpretation of the statute, one of the most revolutionary pieces of legislation in American history.
All Events » | Holiday Schedule » | Inclement Weather Closings »
Current News Releases | Archive
Library of Virginia Reading Rooms to Close on Saturdays and Mondays Effective November 14
The reading rooms of the Library of Virginia will be closed on Saturdays and Mondays starting November 14, 2016.
Pineda, Green, and Goolrick Receive Literary Awards
The Library of Virginia is pleased to announce the winners of the 19th Annual Library of Virginia Literary Awards, sponsored by Dominion.
What's New In The Collections | Archive
The Library of Virginia Quarterly Report of Newly Available Accessions
July 1 - September 30, 2016
A report including the creator, title, size, brief description, and accession number of the local, map, private, and state archival collections described and/or received during the time period. Some collections may be closed for processing; check with Archives Reference Services regarding availability for research use.
Primary Sources Semiannual Report of Newly Processed Collections
July – December 2012
Welcome to the latest issue of the Library of Virginia's semiannual report Primary
Sources. Here you will find a listing of the latest collections processed, microfilmed, or digitized by the Library. Since 1999, the Library has annually received General Assembly support for archival positions in order "to relieve the 54-year backlog in processing significant archival, special, and other historical collections."
Featured Events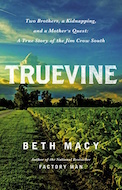 Truevine: Two Brothers, a Kidnapping, and a Mother's Quest—A True Story of the Jim Crow South
Truevine is the true story of George and Willie Muse, African American brothers who were kidnapped from a Virginia tobacco field in 1899 and displayed as circus freaks, and their mother, who embarked on a decades-long struggle to get them back and to get justice for her family. As circus attractions, the Muse brothers performed for royalty at Buckingham Palace and headlined more than a dozen sold-out shows at New York's Madison Square Garden. Through hundreds of interviews and decades of research, author Beth Macy has created a compelling narrative rich in historical detail and rife with implications for race relations today. The Richmond Times-Dispatch is the media sponsor for this talk.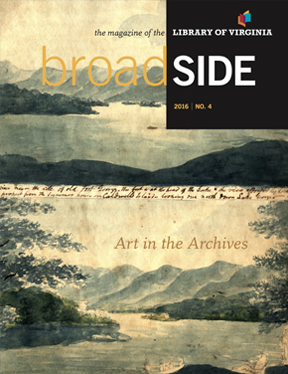 The magazine of the Library of Virginia Our quarterly magazine describes and illustrates the holdings and happenings at the Library of Virginia. Discover fascinating items from the collections as well as events, exhibitions, educational programs, and opportunities to become more involved. More.

The first issue of the Library of Virginia's E-Newsletter debuted on September 4, 2008. The free, monthly newsletter concentrates on Library events, services, and collections. The inaugural issue went to 1,971 subscribers. The newsletter will help us communicate directly with readers on a more frequent basis, and enable us to deliver useful information about the Library, its mission, and services. The newsletter is only sent to readers who have indicated an interest in hearing from the Library or who opt-in to receive it. You can indicate a desire to receive the newsletter here Subscription is free and easy and you will always have the option of unsubscribing. Because your privacy is important to us, we will never sell or trade your address.