News and Events
Featured Event
Tuesday, August 21, 2018
from
12:00 PM–1:00 PM
Conference Rooms
Free
Learn More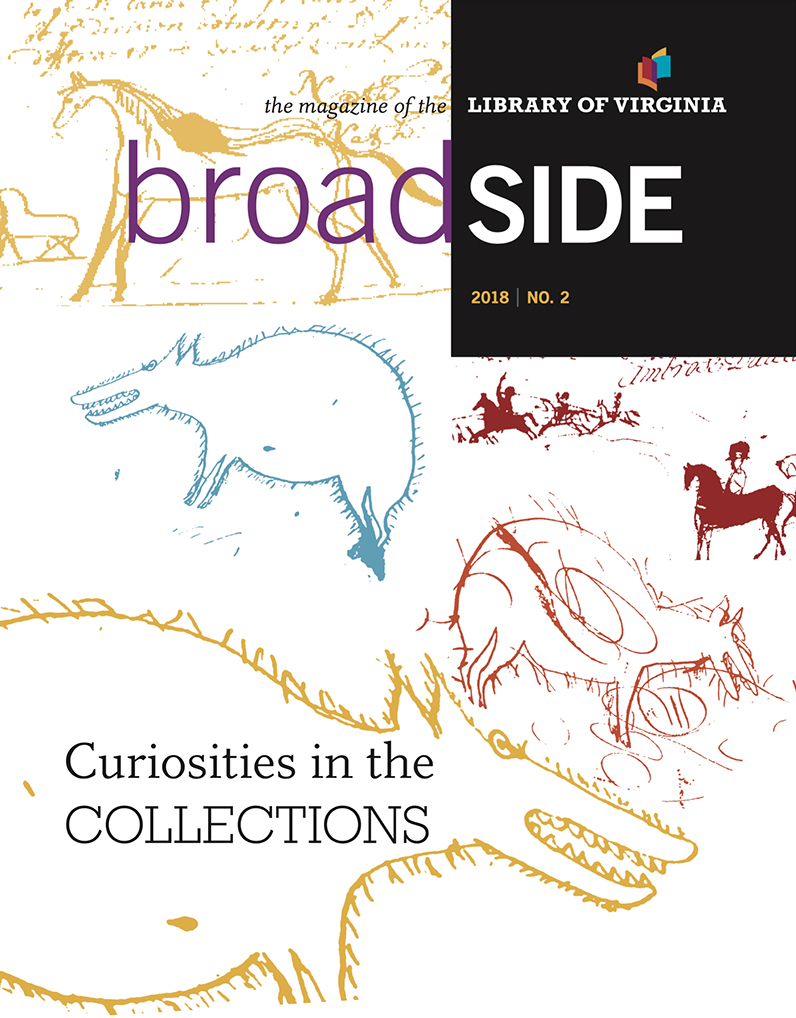 The magazine of the Library of Virginia. Our quarterly magazine describes and illustrates the holdings and happenings at the Library of Virginia.
Read Past Issues
Press Releases
The Library of Virginia and the Virginia Museum of Fine Arts are pleased to announce the winner of the annual Art in Literature: The Mary Lynn Kotz Award.
Explore the sights and sounds of the "New Old" traditions of migrants who have come to Virginia within the last 30 years.
View More
Collection Releases
A report including the creator, title, size, brief description, and accession number of the local, map, private, and state archival collections described and/or received during the time period. Some collections may be closed for processing; check with Archives Reference Services regarding availability for research use.
View More