Honorary Patron of Letters Degree
The Library of Virginia's Patron of Letters degree is the agency's highest honor. The ability to grant this honorary degree is given by the Commonwealth of Virginia to the Library Board in order to recognize individuals who have made significant contributions to the fields of history, library science, the literary arts or archival science.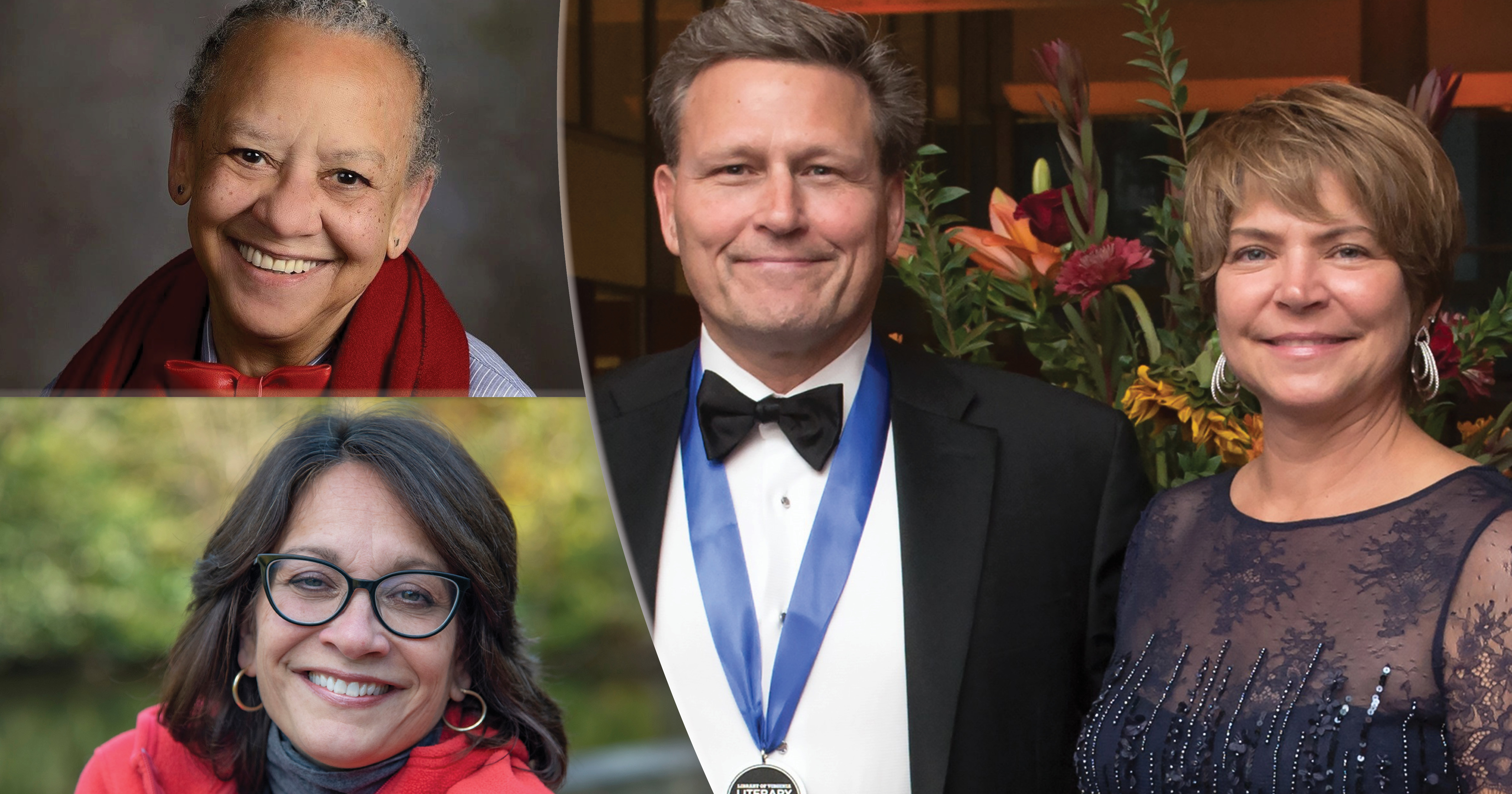 The Library of Virginia has announced that best-selling author David Baldacci and his wife, Michelle, a passionate literacy advocate; renowned poet and educator Nikki Giovanni; and award-winning children's author Meg Medina will be honored with the Library's honorary Patron of Letters degree in 2023. Each of the 2023 honorees has distinguished themselves through their efforts to promote libraries through literature, literacy advocacy and poetry.
The Library will present the degrees during the 26th Annual Virginia Literary Awards Celebration on Oct. 14, 2023.
The honorary Patron of Letters Degree was previously presented to Carole Weinstein in 2016 in recognition of her commitment—through both service and philanthropy—to the Library and the literary community in Virginia.