Southside Repositories
�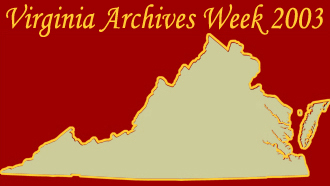 Northern Virginia | Piedmont | Richmond | Southside
Southwest | Tidewater | The Valley
Southside Virginia stretches from the James River south to the North Carolina border. It extends as far east as Isle of Wight and Southampton Counties, and has as its western boundary the foothills of the Blue Ridge.
Several prominent Virginians have called Southside home, including John Randolph of Roanoke, governors Patrick Henry & William Tuck, and John Mercer Langston, Virginia's first African American congressman.
Comprised of counties with some of Virginia's largest slave populations in the 19th century, Southside Virginia was also the scene of two important events during the Civil War. General Ulysses S. Grant's Siege of Petersburg ended with Robert E. Lee's evacuation of the city on April 2, 1865, and surrender to Grant at Appomattox a week later.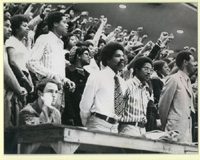 Largely agricultural, Southside is historically the state's major center of tobacco farming, while the southeastern section of the region is known for its cotton and peanut cultivation. The 20th century brought the addition of the textile and furniture industries in the areas surrounding Danville and Martinsville.
National attention often focused on Southside Virginia during the Civil Rights Era. In 1951, Prince Edward County was the scene of a black student strike protesting unequal educational facilities at Robert Russa Moton High School. And while peaceful sit-ins and demonstrations occurred in Petersburg, Lynchburg and Farmville during this time, in 1963 a protest in Danville turned violent and over 250 people were arrested.
The beginning of the 21st century brings economic challenges to the population of Southside Virginia, as they struggle with continuing closures of textile and furniture mills and the declining tobacco industry.
See images from Virginia State University's Special Collections and University Archives
Archival and Special Collection Repositories in Southside Virginia | Archives Week 2003 Home